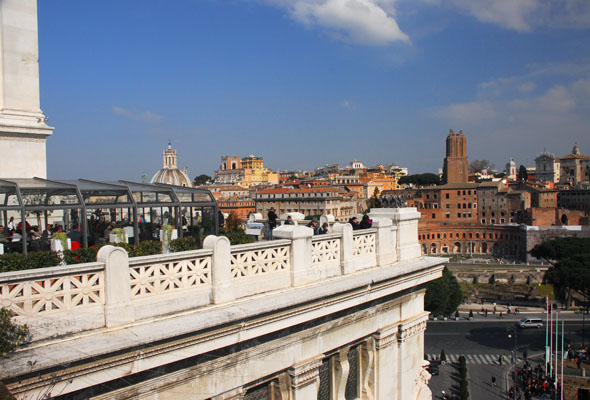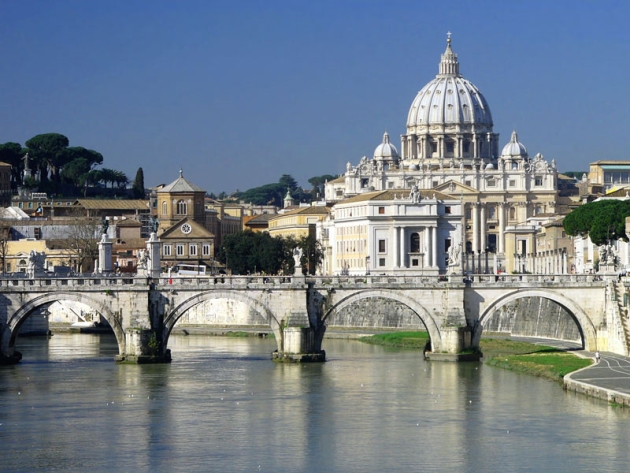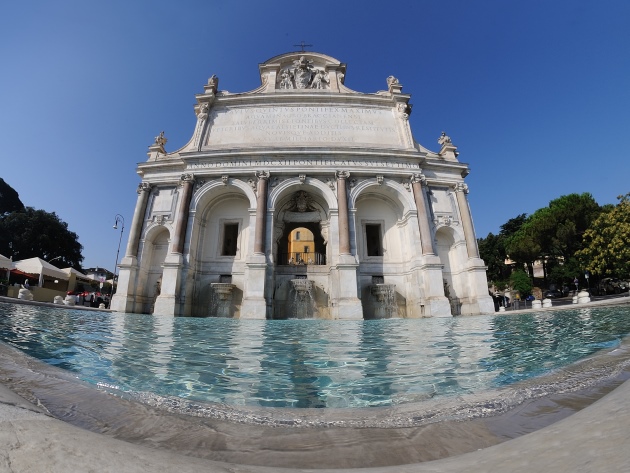 Getting lost in the alleys of Rome, walking through the ancient ruins is an unforgettable experience. Who has never wanted to admire the Capital from above, to see all the historical center and beyond at a glance, up to the nearby Castelli Romani, or to observe the monuments in a way that is hard to grasp from the usual perspective?
Rome offers amazing panoramic viewpoints, each with its own peculiarities:
PINCIO
From here, on the beautiful Terrazza di Piazza Napoleone I, it is possible appreciating one of the most beautiful views of the world. No one can remain immune in front of this view able to hold most of the historic center of Rome (including the dome of St. Peter and Castel Sant'Angelo) and offer a truly impressive sunset.
GIANICOLO
From this hill, on the right bank of the Tiber, from the lookout near the statue of Garibaldi, you can admire the beautiful views of the old town.
TERRAZZE DEL VITTORIANO (VITTORIANO TERRACE)
From the Terrazza delle Quadrighe, on top of the Vittoriano Complex, you can enjoy a spectacular landscape. Two panoramic elevators, opened on 2007, allow you to reach the highest point of the building from which it is possible to admire Rome at 360 °. 
The view range from the magnificence of the Colosseum and Fori Imperiali to the churches of the old town, from the Tiber River to the Jewish Ghetto, from Piazza del Campidoglio to the Quirinale and from the modern EUR district to the characteristic Castelli Romani.
GIARDINO DEGLI ARANCI (ORANGE GARDEN)
On the top of one of the finest hills of Rome, the Aventine, within the medieval walls, is a small rectangular garden: the Savello Park (also known as Giardino degli Aranci) with the ruins of the Savelli Family's ancient fortress. From here you can enjoy a wonderful view over Rome that goes from Testaccio Bridge to to St. Peter's Basilica.
CUPOLA DI SAN PIETRO (ST. PETER'S DOME)
You have to climb 537 steps to the long climb spiral, called "snail of Sant'Andrea" before arriving at the panoramic outdoor gallery of the dome of St. Peter. From here you can enjoy Rome at 360 °: monuments, villas, gardens, the Tiber, to Colli Albani in the distance.
Condividi