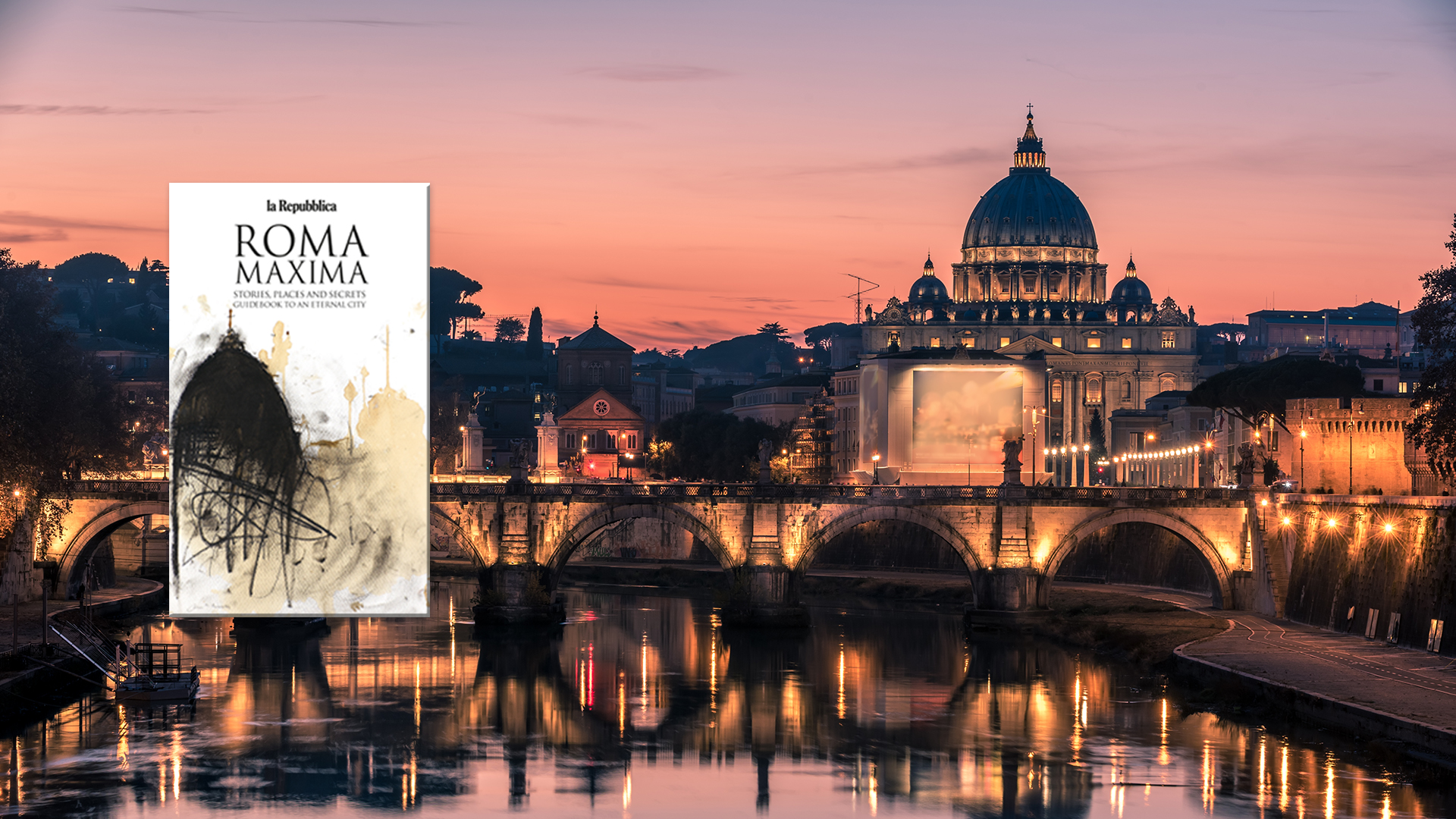 "Stories, places, and secrets – a guidebook to an eternal city."
Says the title of Repubblica's guidebook "Roma Maxima", a volume from the Guidebooks directed by Giuseppe Cerasa. The book with its 386 pages, leads tourists from all over the world to discover the good and beautiful things of the Capital.
Fifteen long and ample walkings, crossing the town tell the story of Rome, from the city center boroughs to the outskirts: Campo Marzio, Ghetto, Tridente, Veneto, Trastevere, Trevi, Prati, Ostiense, Flaminio, Aurelio, Nomentano, Esquilino, Eur, Quadraro, Ostia. These are the areas of our itinerary, marked by museums and attractions, secrets and archaeological sites, churches and basilicas, but also hundreds of places to eat, buy, and stay, detailed sheets about shopping, gourmet places, and also the unmissable places where it is possible to find excellences and food delicacies.
Seventeen articles are dedicated to Auteurs' Tips. They are interviews with illustrious names of fashion, show business, and culture that disclose their secret itineraries in the city, from Willem Dafoe to Andy Garcia, from Nicola Piovani to Joe Mantegna, from Alba Rohrwacher to John Turturro, just to name a few.
And again, the section Rome and the World reports fifteen contributions about Rome from fifteen journalists working for the most important newspapers in the world, from the Times to the Wall Street Journal, from El Paìs to Libération.
Finally, Timeless Artisans is the chapter dedicated to more than thirty timeless artisans in town, with their extraordinary stories, among tailors, goldsmiths, glassmakers, and other artisans, with their products that mirror the authentic identity of Rome.
Browse the guide