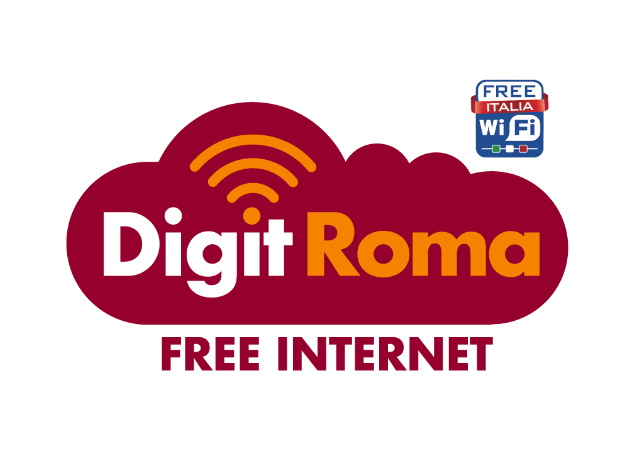 Digit Roma, the Roma Capitale portal, offers information on mobility - parking, limited traffic zones, bus times and routes, taxis - services and utilities - hospitals, pharmacies, municipal offices, hotspots. Thanks to Digit Roma, you have a free internet connection through a network of Wi-Fi hotspots in libraries, museums, schools, public offices, in the Municipalities of Rome, and in the vicinity of taxi stands, in bathhouses and hotels on the Lungomare of Ostia. You must register for the service by indicating your name, surname, email, and telephone number. At the moment, the service is only available if you have a SIM from an Italian operator. After the identification, you must make the first access within the next 24 hours, or the registration will be canceled, and the operation must be repeated. You can authenticate to DigitRoma also through the Spid, the city digital identity system, which allows you to access the online services of the Public Administration with a single user name and password. If you own a Spid user, you can have access to the Wi-Fi network of Roma Capitale and have 4r hours of free connection per day, without any new registration.
You can find WiFi metropolitano in the squares, parks, universities, libraries, and meeting places of the provincial territory, but also in commercial establishments and associations displaying the logo. The complete hotspot map is available on the website cittaametropolitanaroma.it. To use this service, you must first register for free with a daily limit of 300 MB of total traffic.
Wi-Fi at Leonardo da Vinci - Fiumicino airport - The service, thanks to which passengers waiting for the flight will be able to connect to the Wi-Fi network via laptop, tablet, smartphone, to browse and download mail, is available in the first airport of Rome. You can find it everywhere in Fiumicino airport, thanks to about 500 access points located in the terminals, in the buildings, in the Cargo area, and in the aircraft lay-bys. The internet access service is offered by Fastweb. To access it, simply select the Airport Free Wi-Fi network and, once the portal welcome page is open, click on the Free Wi-Fi profile. Free and unlimited for all those who transit and stop at the airport.
wifi.italia.it is the app that allows you to connect for free and in a simple way to a free and widespread wifi network throughout the national territory. By downloading the app and registering in a minute, you can automatically connect as soon as the smartphone detects the presence in the vicinity of a hotspot of a federated network that broadcasts the network called wifi.italia.it. Free and unlimited.