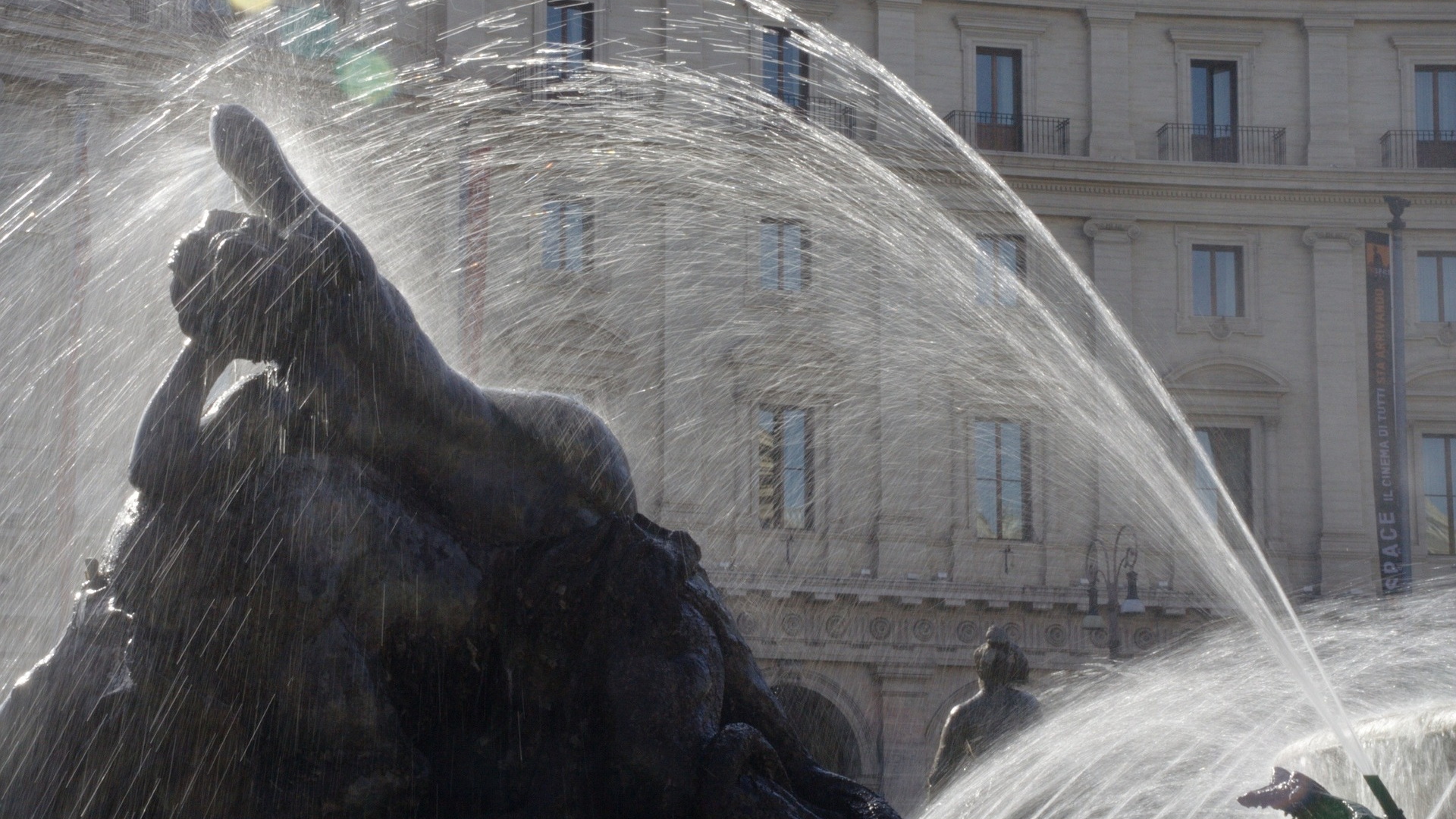 Located nerby the Termini Station, the principal railway hub of the Capital and of Italy, Rione XVIII - Castro Pretorio takes its name from the Castra Praetoria, the barracks built in 23 AD by order of Tiberius. It housed the Praetorian Guard, the bodyguard in the service of the emperor. Even today, the area on which the ancient camp once stood hosts a garrison of the Italian Army, making it the oldest barracks in the world, with its almost 2000 years of history.
Here, between 298 and 306 AD, emperor Maximian had the gigantic baths complex dedicated to Diocletian built. On its grand ancient heritage, Michelangelo built the Basilica of Santa Maria degli Angeli e dei Martiri, keeping the structure of the antique baths intact.
In this area, Pope Sixtus V Peretti built his luxurious villa, Villa Peretti Montalto. During the period of his pontificate, between 1585 and 1590, Pope Peretti was the great architect of the urban, architectural, and aesthetic reorganization of Rome. Thanks to the collaboration with the architect Domenico Fontana, he carried out numerous and remarkable structural works and embellishments in the city.
The area underwent an intense transformation after the unification of Italy and the proclamation of Rome as the Capital. The sumptuous patrician villas present here since the 16th century were demolished to make room for the large Umbertine-style palaces built by the Piedmontese who came to the city from Turin. To them, we owe the large ministerial buildings, the sumptuous hotels, the Teatro dell'Opera di Roma and the opening of wide and elegant streets, such as Via Nazionale and Via Cavour, and monumental squares such as Piazza Esedra, today Piazza della Repubblica.
Among the most representative places, archaeological sites, museums, and religious buildings of the district, we mention the National Roman Museum of the Baths of Diocletian and the National Roman Museum of Palazzo Massimo, housing the most important archaeological collection in the world, the Mostra of Moses, the monumental fountain at the end of the Felix Aqueduct, the Basilica of Santa Maria degli Angeli e dei Martiri, the work of Michelangelo, Porta Pia, also the result of Michelangelo's genius, Via Nazionale, the elegant shopping street, the majestic Piazza della Repubblica, with the Fontana delle Naiadi and the imposing arcaded palaces by the architect Gaetano Koch, the Teatro dell'Opera di Roma, the refined modern temple of ballet and opera, and the Bersaglieri Historical Museum, which preserves the heirlooms and memories of this heroic military corps.
Borders: Porta Pia, Via XX Settembre, Via delle Quattro Fontane, Via Agostino De Pretis, Piazza dell'Esquilino, Via dell'Esquilino, Via Gioberti, Via Giovanni Giolitti, Piazza dei Cinquecento, Via Marsala, Via di Porta San Lorenzo, Viale Pretoriano, Viale Castro Pretorio, Viale del Policlinico.
The rione coat of arms is a gold labaro (a banner) on a red background. The labaro was the emblem of the Praetorian Guard and was used when the emperor accompanied the army.
You may also be interested in