Opened to the public in 2013 and included in the Natural Reserve of Monte Mario since 2016, Monte Ciocci is one of the "youngest" parks in the city: a green area between the Vatican and the Monte Mario district, a hill from which it is possible to enjoy an exceptional view of almost all of Rome, and in particular of St. Peter's Basilica.
According to some, the toponym "Ciocci" derives from Pope Julius III, born Giovanni Maria Ciocchi del Monte, owner of the 16th-century villa built perhaps by Baldassarre Peruzzi for his friend, humanist Blosio Palladio, of which today only a tower remodeled in neo-Gothic style remains. the "Tower of the Moon". According to other sources, the name of the hill is instead connected to the architect of Pope Pius IX, Francesco Ciocci. The two old "casemates" to the south east of the park date back to the end of the 19th century: they were part of the Fortified Walls of the Roman entrenched camp. In the seventies, part of the hill was occupied by poor shacks: also for this reason it was chosen by Ettore Scola as the location of his film Down and Dirty starring Nino Manfredi.
The uncontaminated nature, the meadows and the eucalyptus trees, planted in the 1930s to drain the very steep terrain, are among the strengths of the park, as well as of course the panoramic terrace with a privileged view of St. Peter's Dome. On fine days, in the background it is also possible to see the mountains around Rome. In 2014, a cycle and pedestrian path was also inaugurated inside it (also known as Linear Park): five kilometers long and with ten access points from traditional roads, it connects Monte Ciocci with Monte Mario, crossing four stations (Appiano, Balduina, Gemelli and Monte Mario). The track follows the old route of the Rome-Viterbo railway and offers play areas for children, many benches and an ice rink, exploiting an area of ​​six hectares.
You may also be interested in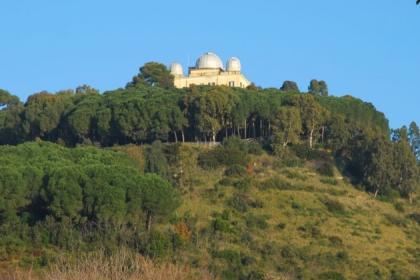 Riserva Naturale di Monte Mario
Condividi
Condividi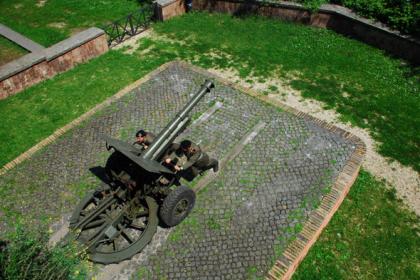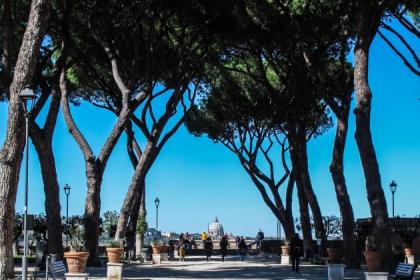 Condividi
Information
Address
POINT (12.442600022658 41.903551295848)
Timetables
Aperto dall'alba al tramonto
Condividi
Location
Parco di Monte Ciocci, Via Anastasio II
41° 54' 12.7836" N, 12° 26' 33.36" E
To find out about all accessibility services, visit the Rome accessible section.