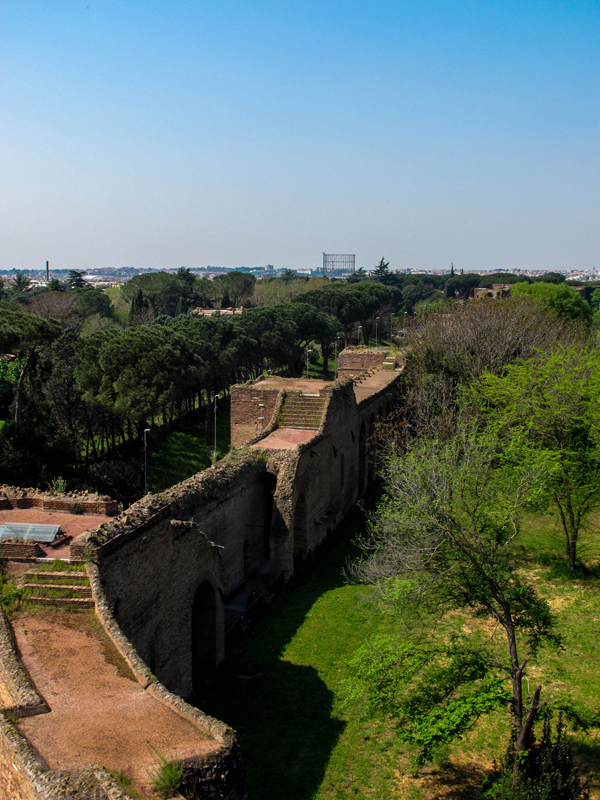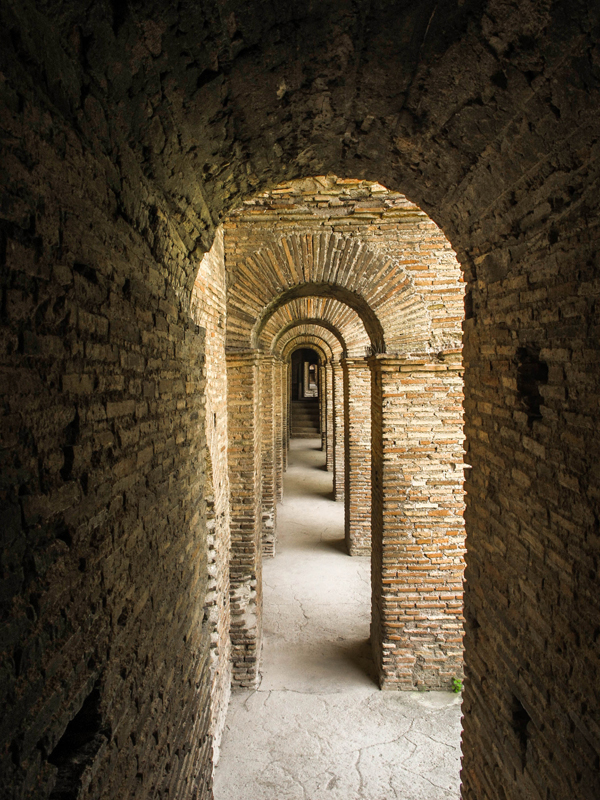 The Museum of the Walls is in Porta San Sebastiano, one of the largest and best-preserved Roman doors in the Aurelian Wall. 
The current layout, inaugurated in 1990, takes place on the first and second floor of the door, it is divided into three sections (ancient, medieval and modern) and consists of didactic panels with texts supporting coloured drawings and photographs. The panels trace the history of the city's fortifications, those of the royal age and the Republican age, and those of Aurelian in the III century AD.  The latter describe the historical and political events that led to the construction of the Walls, and the strategic reasons for choosing the route. The construction technique, the type of doors, the restorations and subsequent transformations are then analyzed.
In the round room on the first floor are exposed some models of the various construction phases of the Walls, and a reconstruction of the plan of Rome with the traces of its fortifications. In the other two sections, medieval and modern, located on the second floor, the historical and architectural events of the Aurelian Walls are also displayed, highlighting, in the Middle Ages, the different relationship created between the walls and the town, now respectful for the progressive population decrease.
On the walls of two rooms of the museum, there are casts in plaster of the crosses engraved in the stone above the entrance arches of some doors. The casts also propose palmette and sunburst crosses and decorations, made with bricks by the workers during the construction of the walls.
It is also possible to visit the terrace of the central body of the door between the two towers, and the one on the western tower, it is also possible to walk a section of the original walkway.
You may also be interested in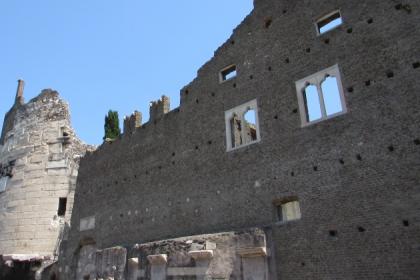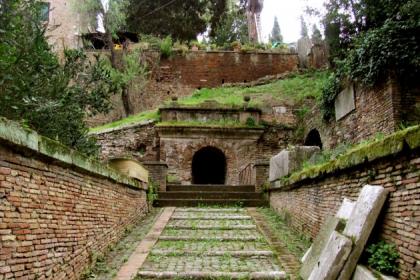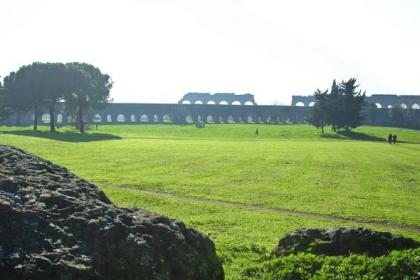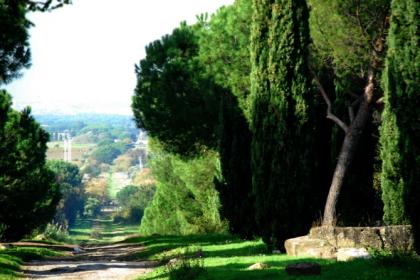 A walk along the Appian Way
Discover the most famous and ancient Roman street
Condividi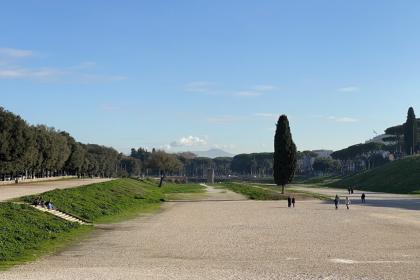 Condividi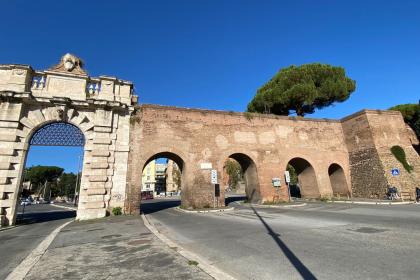 Condividi
Information
Address
POINT (12.501403 41.873729)
Timetables
From Tuesday to Sunday 9.00-14.00
1 January 2023 11.00 - 16.00
Last admission half an hour before closing time
The "Chemin de Ronde" can be visited during the Museum opening hours
Closed
Monday, 1 May, 25 December
For updates and guidelines please check the >official website
ALWAYS CHECK the WARNINGS PAGE before planning your visit in the museum
Contacts
Facebook:
www.facebook.com/MuseoDelleMura
Instagram:
www.instagram.com/museiincomuneroma
Telephone:
060608 tutti i giorni dalle 9.00 alle 19.00
Telephone booking:
Per gruppi e scuole 060608 tutti i giorni 9.00-19.00
Twitter:
www.twitter.com/museiincomune
Web site:
www.museodellemuraroma.it
Services
Servizi igienici per disabili
Visite guidate
Accessibility: services available
Condividi
Location
Museo delle Mura, Via di Porta San Sebastiano, 18
Via di Porta San Sebastiano, 18
41° 52' 25.4244" N, 12° 30' 5.0508" E
To find out about all accessibility services, visit the Rome accessible section.