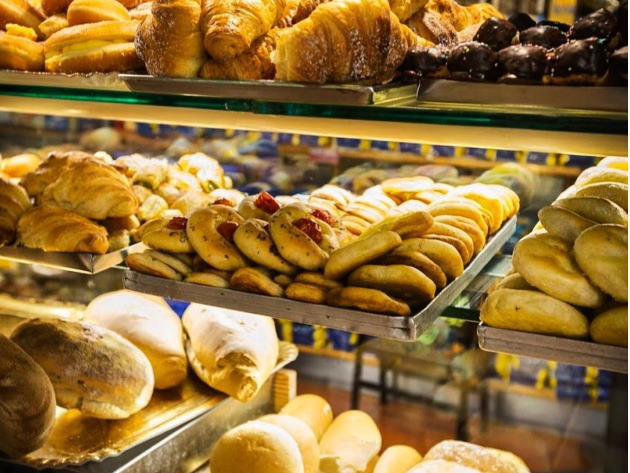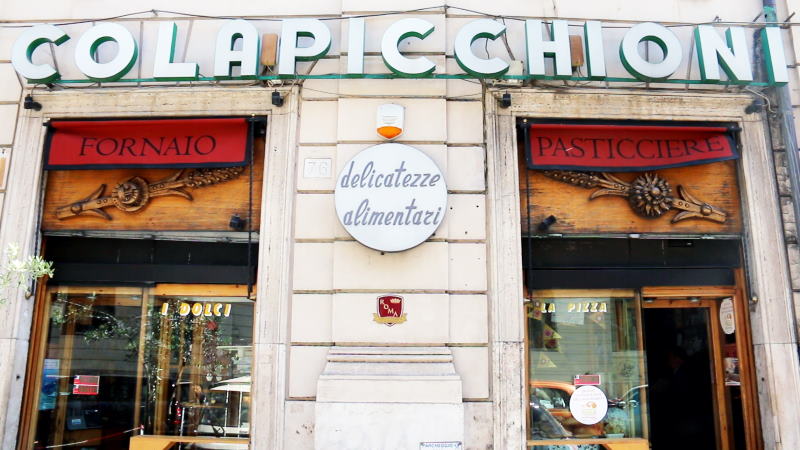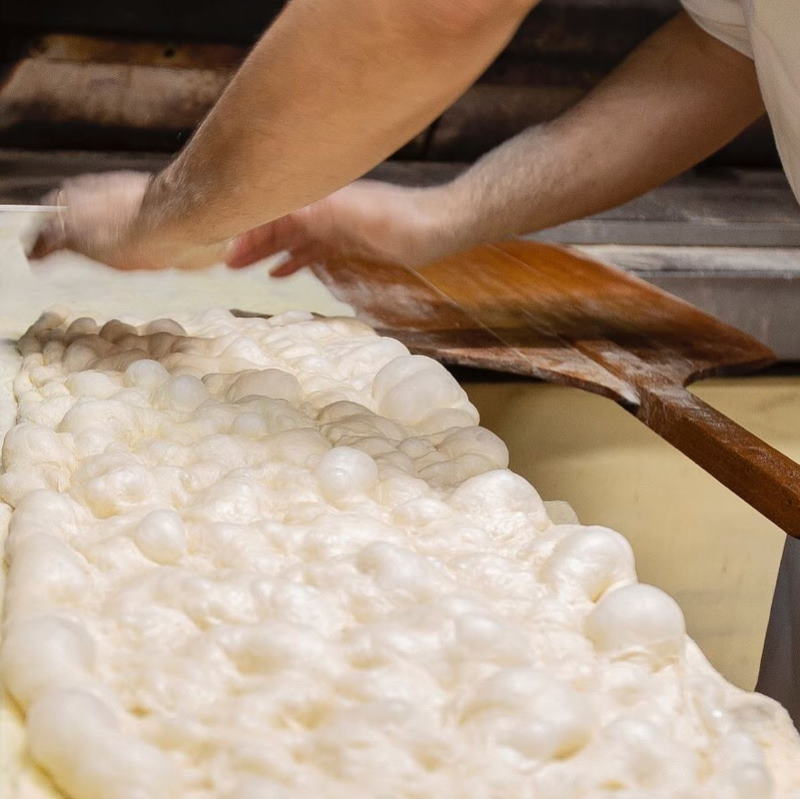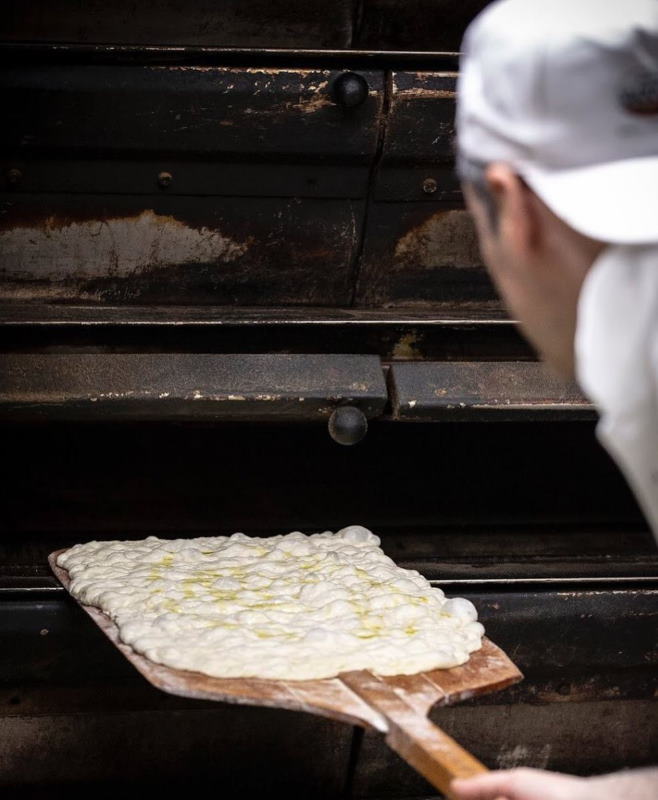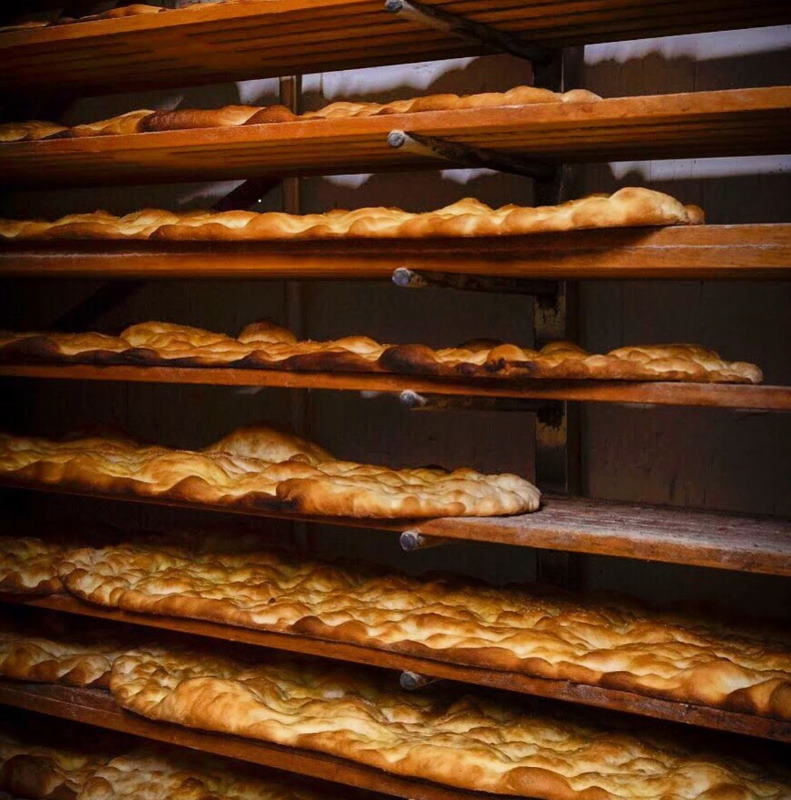 Sweets and bakery in the name of tradition, experience, and creativity
In the Prati district, a few steps from Castel Sant'Angelo, the Forno Pasticceria Colapicchioni makes fresh-baked bread, pizza, sweets, and artisan delights, selecting high-quality ingredients and combining tradition and innovation. In the shop, it is also possible to buy specialties and food products from the Roman countryside and Lazio region, such as the typical ricotta cheese to be spread on hot and fragrant bread or the classic white pizza. In addition to the Imperial Gingerbread, the Ciambelline al Vino and the Tozzetti Colapicchioni, one of the flagships of the historic shop is the Pangiall'Oro, born from the reinterpretation of a Roman recipe and also available in a miniature version: the Mindorino.
Angelo Colapicchioni, owner of this historic shop, tells us about his Rome.
"I believe places have a soul. The ancient Romans called it Genius Loci, a spirit, a supernatural entity defining a place, ensuring it has memory and history: a legacy we must protect, in the one lifetime at our disposal. Our footprints do remain, and it is sometimes our job – the way we firmly believe in what we do – to give an account of that soul.
Take this shop: I've been there for 43 years, even if I could have done something else, maybe earn more. At the time, there were 36 ovens from Piazza Risorgimento to Piazza di Spagna: now I am almost the only one and I have spent so much money on it, even if I'm just a tenant. Maybe I'm sentimental, but when I realize a silo for flour, for example, I mostly do it for the people working with me, some of whom accompanied me on a long stretch of this journey.
I was born in this neighborhood, and I consider it a good fortune. Just think of the Vatican hill where Saint Peter rests, the Tiber and Sant'Angelo Castle: it is in this area that the Roman culture meets Christianity. From the moment I was born, I was inside history; and from here I saw history passing by, growing on the cobblestones – on the "serci" as they say here – and seeing popes, lawyers and judges living in the Prati district, and the poor people of Borgo Pio. This is how I learned to understand and love Rome. And this is why I continued working as a "cascherino" – a baker's boy –  even if I already had shop assistants. To learn, create jobs, relationships.
Good fortune and risk served as a leitmotiv for my life, even in bad times. I have always raised the stakes, perhaps because I have always been hungry for life. I was a smart kid with many responsibilities because of my father's poor health. When I was 13 years old, I already worked in my parents' shop on via Vitelleschi. Growing up, I set up a delivery network, 65 years ago, when supermarkets didn't even exist yet. A few years later, I managed to convince my parents to buy a shop a few streets away. It cost us a fortune. But I believed in the area, at the cost of getting into debt. And I was right.
It was for that shop that my father invented the outfit I still wear today – a double-breasted Saharan¬ –  because he detested how shop assistants dressed. I saw him dressed like this in front of the new shop, a few months before he left us: with his elegance, with his figure, he gave prestige to the shop. Little things can communicate beauty, give dignity to the category, too.
This oven was a gamble, too. When I opened it, I didn't even know how to make bread, but it was somehow in my DNA. My grandmother was a baker in Umbria, in Monteleone di Spoleto, and as a child, I went on holiday there, at the time of the threshing. There was not even running water, but there was happiness. My grandmother would turn on the oven and instruct the villagers: add water, knead. She explained to them when it was time to do things, according to the seasons, to the type of flour. When the cooking chamber was ready, the women went down the alleys with the tables on their heads. It was fascinating, and I watched and absorbed everything. Stealing with my eyes.
If I use the biga, I owe it to her. Every evening, we had to bake new fresh bread: it was called the corsetta – from the Italian corsa – that is, something made in a hurry. But bread takes time, you can't do it in a hurry. It needed more yeast and it became gummy. A baker looking for a job came once to me. His name was Nello. "Do you need a baker?", he asked me with his deep voice. I asked him if he knew the biga. "Put me to the test," he told me. He realized I was an expert. The biga is an ancient baking method nobody remembered at the time: apart from adding to flavor and texture, a biga also helps to preserve bread. And in the evening we used the oven to make desserts, even if the laws still did not allow it. But as I said, I have always loved risk.
I'm good at selling things, and that was my greatest strength. But to win people's trust, you need passion, sincerity, experience. I know everything about life, I met and became friends of important people. But ever since my early years, I knew the difference between reality and appearance. I still have before my eyes the image of a garbage collector: I was ten years old and he was sweeping the sidewalk. Despite the broom, he was a real gentleman."
 
Information
Address
POINT (12.467881 41.906841)
Timetables
For opening and closing times, please contact directly the shop.
Contacts
Email:
a.colapicchioni@tin.it
Facebook:
www.facebook.com/Forno-Colapicchioni-327945633997789
Instagram:
www.instagram.com/fornocolapicchioni
Web site:
www.colapicchioni.it
Condividi
Location
Forno Pasticceria Angelo Colapicchioni, Via Tacito, 78
41° 54' 24.6276" N, 12° 28' 4.3716" E
To find out about all accessibility services, visit the Rome accessible section.