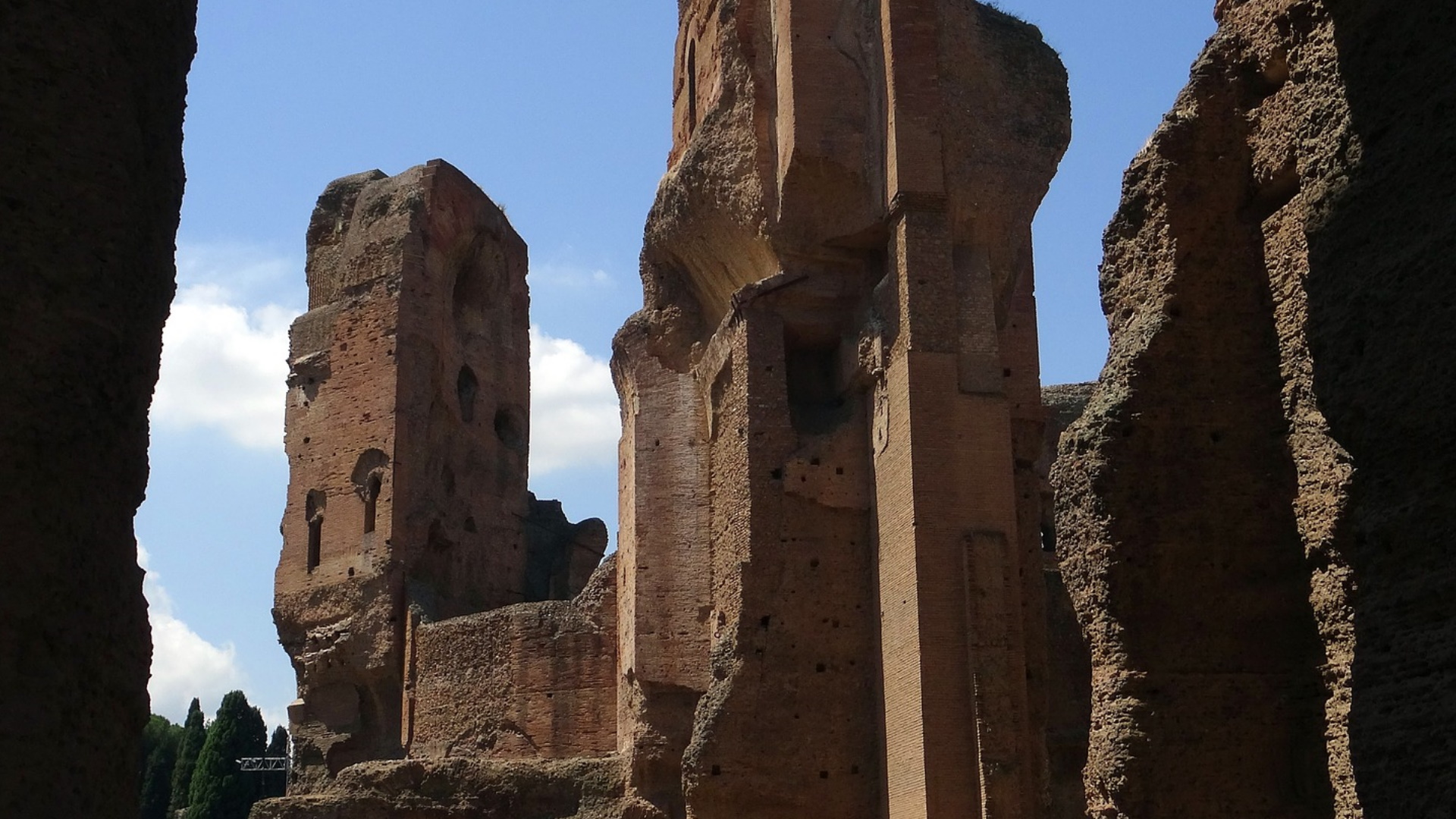 Established in 1921, Rione San Saba is a sought-after residential area surrounded by greenery in the center of Rome. It is home to the suggestive archaeological complex of the Baths of Caracalla, one of the most impressive and best-preserved thermal baths of antiquity.
The Rione takes its name from the Basilica of San Saba, built on the slopes of the Aventine Hill. In the 7th century, the church was dedicated to San Saba, a monk of Cappadocia and head of Eastern monasticism. It was built on the site of the house-oratory of Santa Silvia, mother of San Gregorio Magno. It remained a heritage of the Greek monks until the 11th century when, after the Eastern Schism, it passed to the Benedictines.
Among the monuments, places of interest, and the most representative buildings of worship in the rione we can mention the Baths of Caracalla, one of the largest thermal complexes of antiquity built at the behest of Emperor Caracalla between 212 and 216 AD, the Basilica of Saints Nereo and Achilleo, which, thanks to its enviable position, is among the most popular churches where to exchange the oath of love, the Casina of Cardinal Bessarione, an unusual example of Extra-urban Renaissance villa in an area rich in testimonies of the republican and imperial age, the Arch of Drusus, a valuable remnant of the Antoninian aqueduct that crossed the Appian Way to feed the Baths of Caracalla, Porta San Paolo, which, built around the III century AD, is among the most grandiose and best-preserved doors set in the Aurelian Walls.
Borders: Aurelian Walls, Via di Porta San Sebastiano, Viale delle Terme di Caracalla, Viale Aventino, Viale della Piramide Cestia.
The district coat of arms features a silver crescent moon in the upper part and the gold arch of Diana in the lower part. The arch of Diana certainly refers to the ancient temple dedicated to the goddess of the hunt built in the center of the Aventine by King Servius Tullius.
You may also be interested in