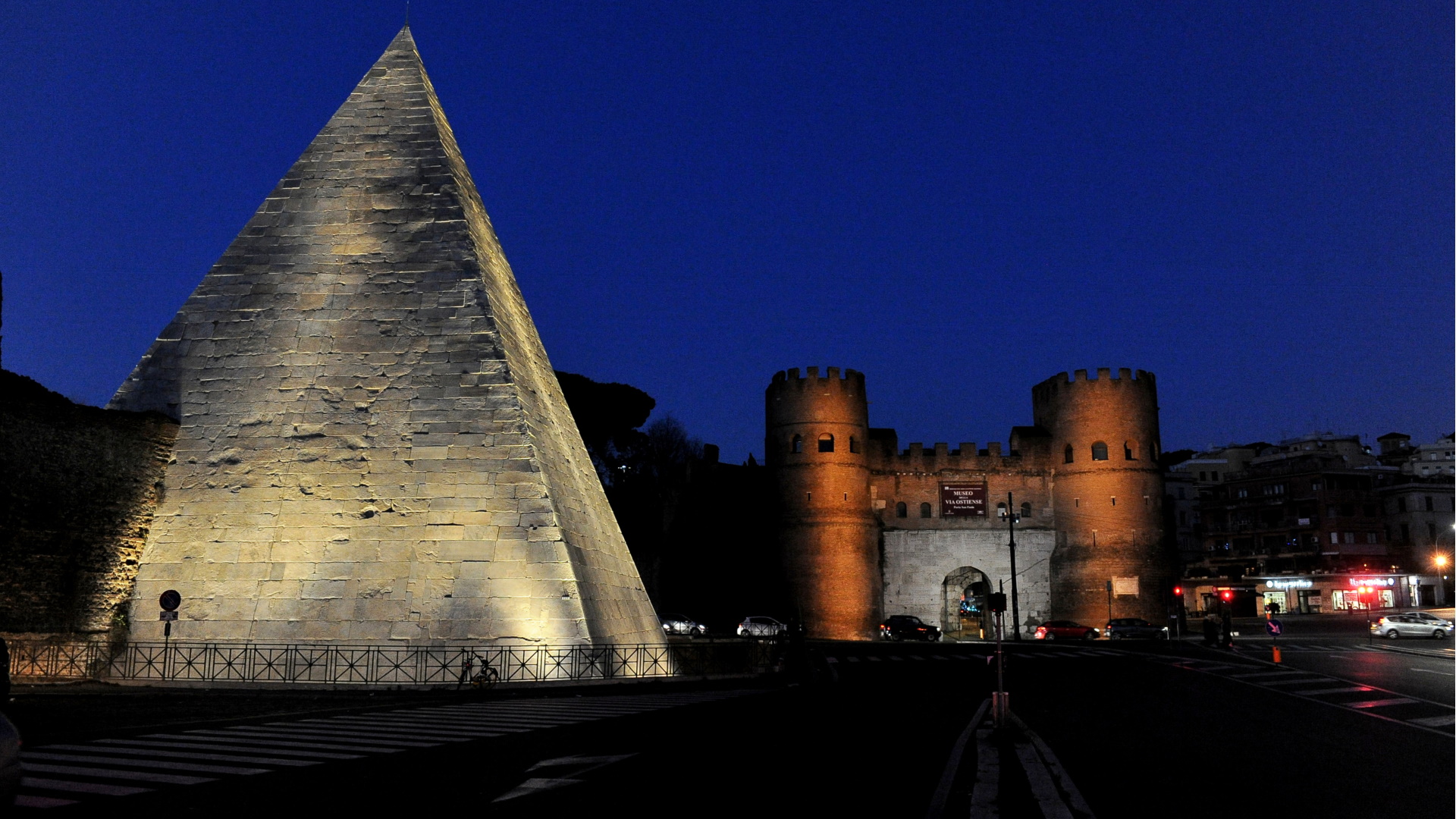 A famous passage in the Aurelian Walls, built in the 3rd century AD. and structured on two arches from which the Via Ostiense and the ancient Via Laurentina departed, the Porta Ostiensis, Porta San Paolo former name, connected and still connects Rome with Ostia.
After the Christianization of the Empire, the door took its current name given its proximity with the Basilica of Saint Paul Outside the Walls.
Between 401 and 403, emperor Honorius decided to restore some of the gates of Rome and endowed Porta San Paolo with battlements and windows.
It was through Porta San Paolo that the betrayal of the garrison, which had to guarantee the safety of the city, let the Ostrogoths led by Totila enter Rome in 549.
At least until the 15th century, merchants and travelers who wished to enter Rome had to pay a toll to go beyond the city walls to protect the city.
On 10 September 1943, precisely in Porta San Paolo, the 21st Grenadiers Infantry Division of Sardinia, with the help of other army and resistance corps, all badly armed, fought valiantly against the German army to prevent this last to occupy the capital. In the end, the Germans managed to cross the walls and the gate, decreeing the surrender of Rome.
On the sides of Porta San Paolo are two crenelated towers with a semicircular base. Inside is a small fortification known as Castelletto. Perhaps, it housed the garrison which had to defend Rome from invasions.
Today, Porta San Paolo hosts the Museum of the Via Ostiense, which exhibits significant finds, casts of inscriptions, reliefs, and funerary stones, which tell the path of the ancient road that connected Rome to Ostia.
You may also be interested in
Museum of the Via Ostiense-Porta San Paolo
Condividi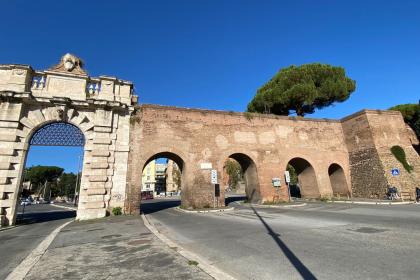 Condividi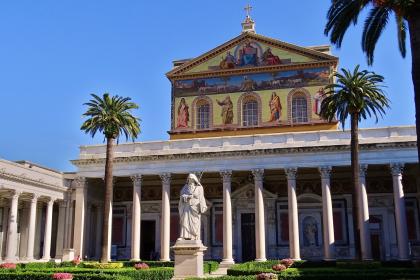 The Papal Basilica of St. Paul Outside the Walls
Condividi
Information
Address
POINT (12.481956 41.8768632)
Contacts
Web site:
https://sovraintendenzaroma.it/content/porta-san-paolo
Condividi
Location
Porta San Paolo, Piazza di Porta San Paolo
Piazza di Porta San Paolo
41° 52' 36.7068" N, 12° 28' 55.0416" E
To find out about all accessibility services, visit the Rome accessible section.