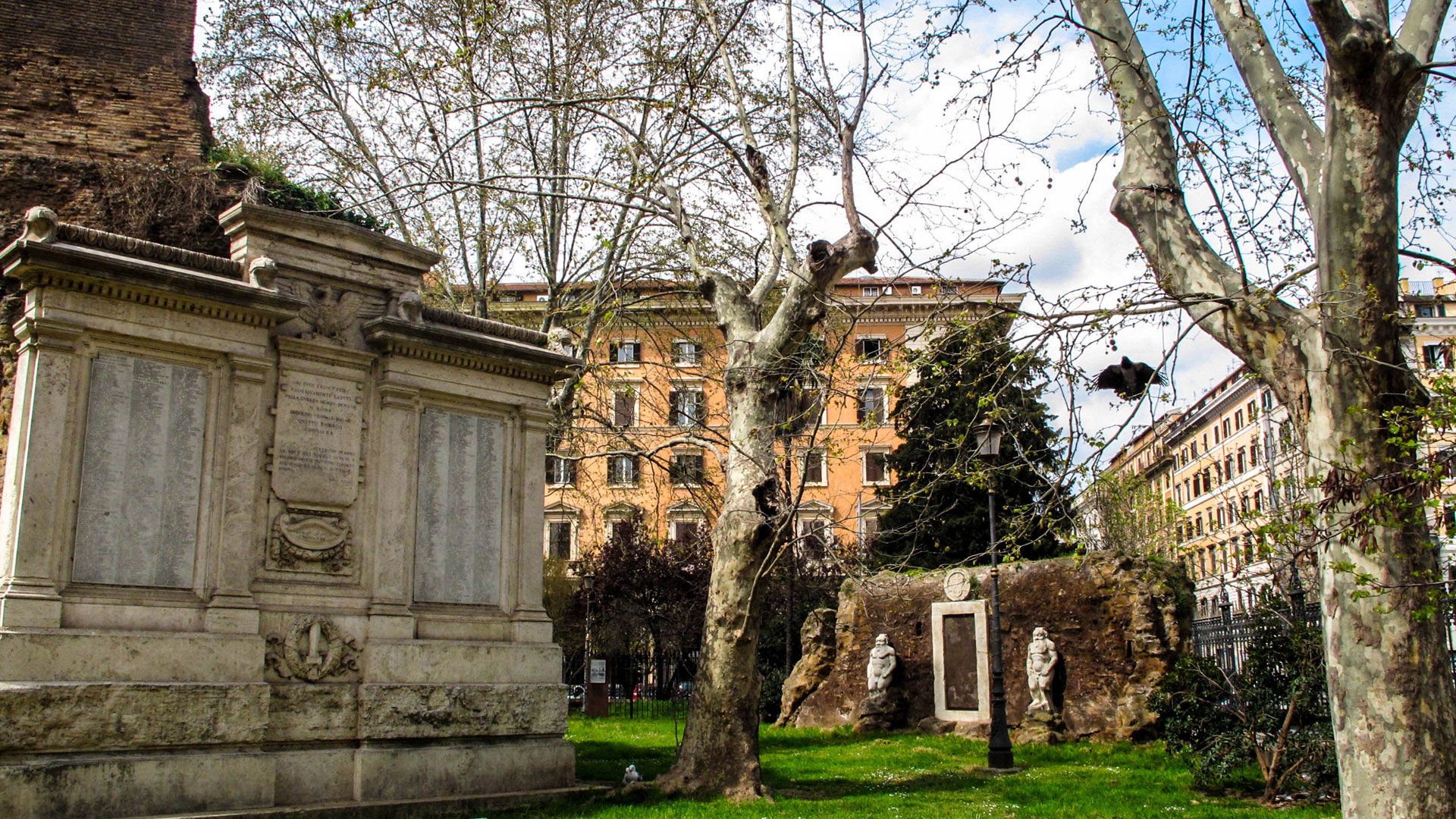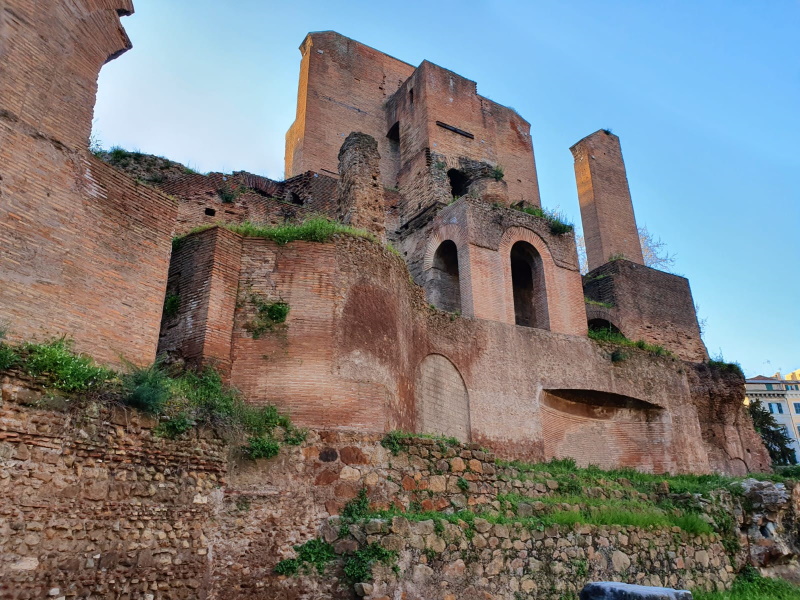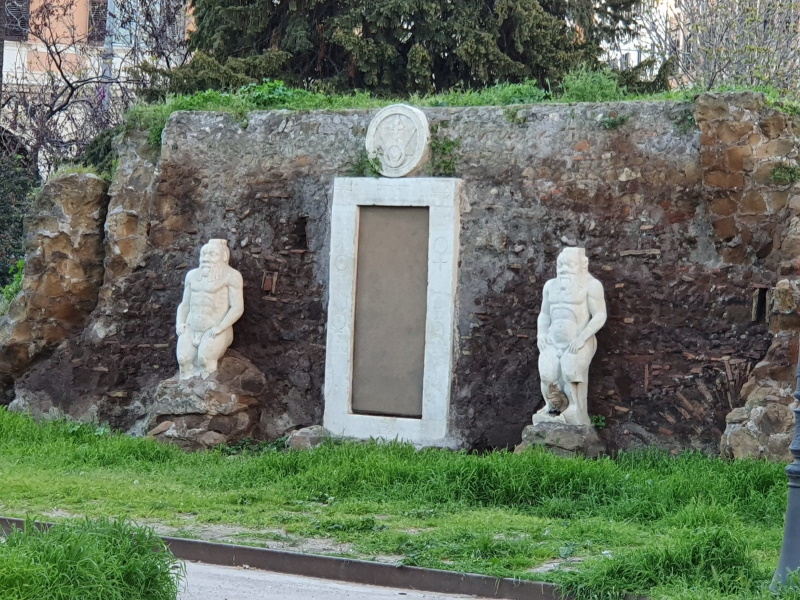 The heart of the multi-ethnic Esquilino district
The square, heart of the multiethnic Esquilino district, was built in 1870 and dedicated to the first king of Italy.
In the centre of the square are the gardens Nicola Calipari with the remains of a Roman fountain of the third century AD. (Severiana Age), already adorned with the so-called Trophies of Marius transported in the 16th century on the balustrade of Piazza del Campidoglio.
In front of the ruins there is the curious Porta Magica (Magic Door) also known as Porta Alchemica (Alchemic Door); it is a monument built between 1655 and 1680 by Massimiliano Palombara Marquis of Pietraforte (1614-1680) in his residence, Villa Palombara, which was located on the Esquiline Hill in the position where it is situated today. The Villa was demolished in the second half of the 19th century, when the new district was built, and the Porta Alchemica is the only surviving of the five doors of Villa Palombara. It consists of a small portal, now walled up, surrounded by a jamb of white stone covered with alchemical symbols, and flanked by two statues, which don't belong to Villa Palombara but come from the Quirinale hill.
In the rear part of the square, there is a fountain composed of a sculptural group by Mario Rutelli, originally intended for the Fountain of the Naiads in Repubblica Square; strongly criticized by public opinion and ironically renamed by the people "the mixed fry", it was initially placed in this square and replaced with a different sculpture, by the same author, still now in the center of the fountain in Piazza Esedra.
In a corner of the square, surrounded by uniform mansions with arcades, due to Koch and other architects, you can see the church of Sant'Eusebio all'Esquilino of the fourth century, renovated in 1230 under the pontificate of Gregory IX, and rebuilt in 1711 by Stefano Fontana.
You may also be interested in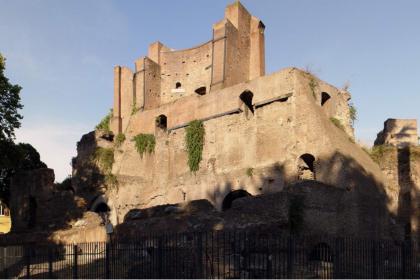 Condividi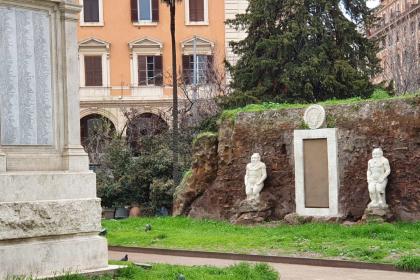 Condividi
The Basilica of Saint Praxedes
Condividi
Information
Address
POINT (12.504357 41.894601)
Condividi
Location
Piazza Vittorio Emanuele II, Piazza Vittorio Emanuele II
Piazza Vittorio Emanuele II
41° 53' 40.5636" N, 12° 30' 15.6852" E
To find out about all accessibility services, visit the Rome accessible section.