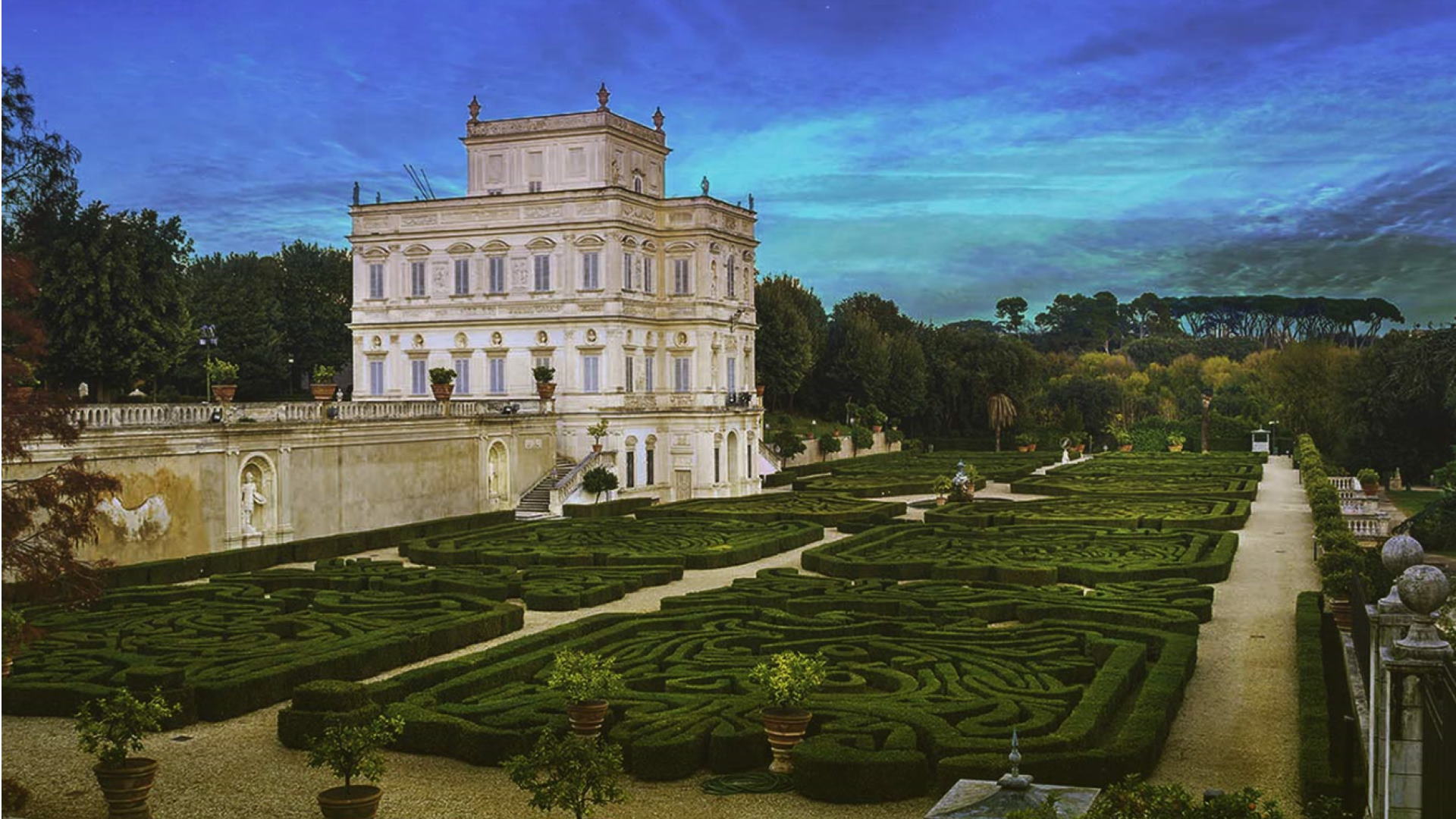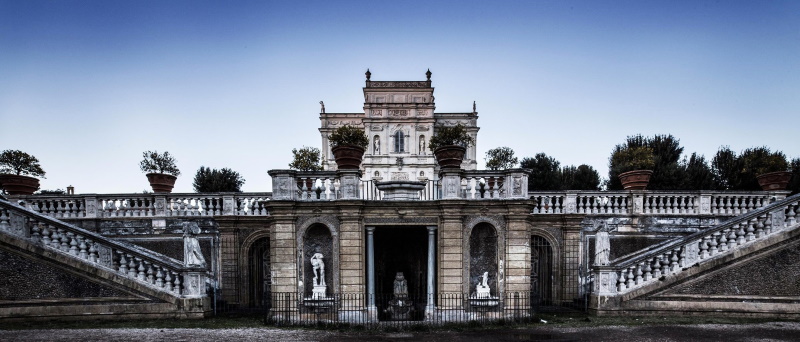 Landsitz der Familie Pamphilj, unter dem Pontifikat von Innozenz X. (1644-1655) nahm es das Aussehen eines prächtigen adeligen Landsitzes an, der später im Jahr 1856 von Fürst Andrea V. Doria Pamphilj erweitert wurde, der die Villa Corsini an der Porta San Pancrazio erwarb.
Im Jahr 1957 erwarb der italienische Staat den ursprünglichen Kern; ein Teil der heutigen 184 Hektar wurde 1965 und 1971 von der Gemeinde Rom erworben, wodurch es schließlich möglich wurde, diesen Park für die Öffentlichkeit zu öffnen.
Zahlreiche Teile der Villa bewahren noch auffällige Zeugnisse der römischen und mittelalterlichen Epoche: in zahlreichen Sektoren des Parks wurden wichtige Grabbauten aus der römischen Zeit identifiziert (besonders bedeutsam sind jene, die im Casino del Bel Respiro ans Licht gebracht wurden); das Casale di Giovio bewahrt Beispiele von Mauerwerk aus der Kaiserzeit von großem Wert und einen frühmittelalterlichen verzierten Architrav.
Es war jedoch während des Pontifikats von Innozenz X, in der Mitte des siebzehnten Jahrhunderts, dass das Casino del Bel Respiro gebaut wurde, mit den angrenzenden Gärten mit Brunnen geschmückt, auf denen einige der größten Künstler der Zeit wie Alessandro Algardi, Giovan Francesco Grimaldi, Gian Lorenzo Bernini gearbeitet.
Von den Arbeiten in der zweiten Hälfte des 19. Jahrhunderts, nach den Schlachten, die in der Umgebung von Gianicolo und in der Villa selbst während der extremen Verteidigung der Zweiten Römischen Republik (1849) ausgetragen wurden, er Vier-Winder-Bogen, monumentaler Eingang zur Villa, Monumentaler Eingang der Villa, Umbau des Corsini Palazzina, Die Gewächshäuser und das Denkmal der Gefallenen.
Information
Address
POINT (12.458661 41.886999)
Contacts
Web site:
www.sovraintendenzaroma.it/i_luoghi/ville_e_parchi_storici/ville_dei_nobili/villa_doria_pamphilj
Web site:
www.sovraintendenzaroma.it/i_luoghi/roma_antica/monumenti/casale_di_giovio
Web site:
www.comune.roma.it/web/it/dettaglio.page?contentId=UFF29460
Services
Area gioco attrezzata per bambini
Attrezzature sportive
Maneggio e noleggio pony
WC
Accessibility: services available
Condividi
Location
Villa Doria Pamphilj, Via di San Pancrazio
41° 53' 13.1964" N, 12° 27' 31.1796" E
To find out about all accessibility services, visit the Rome accessible section.