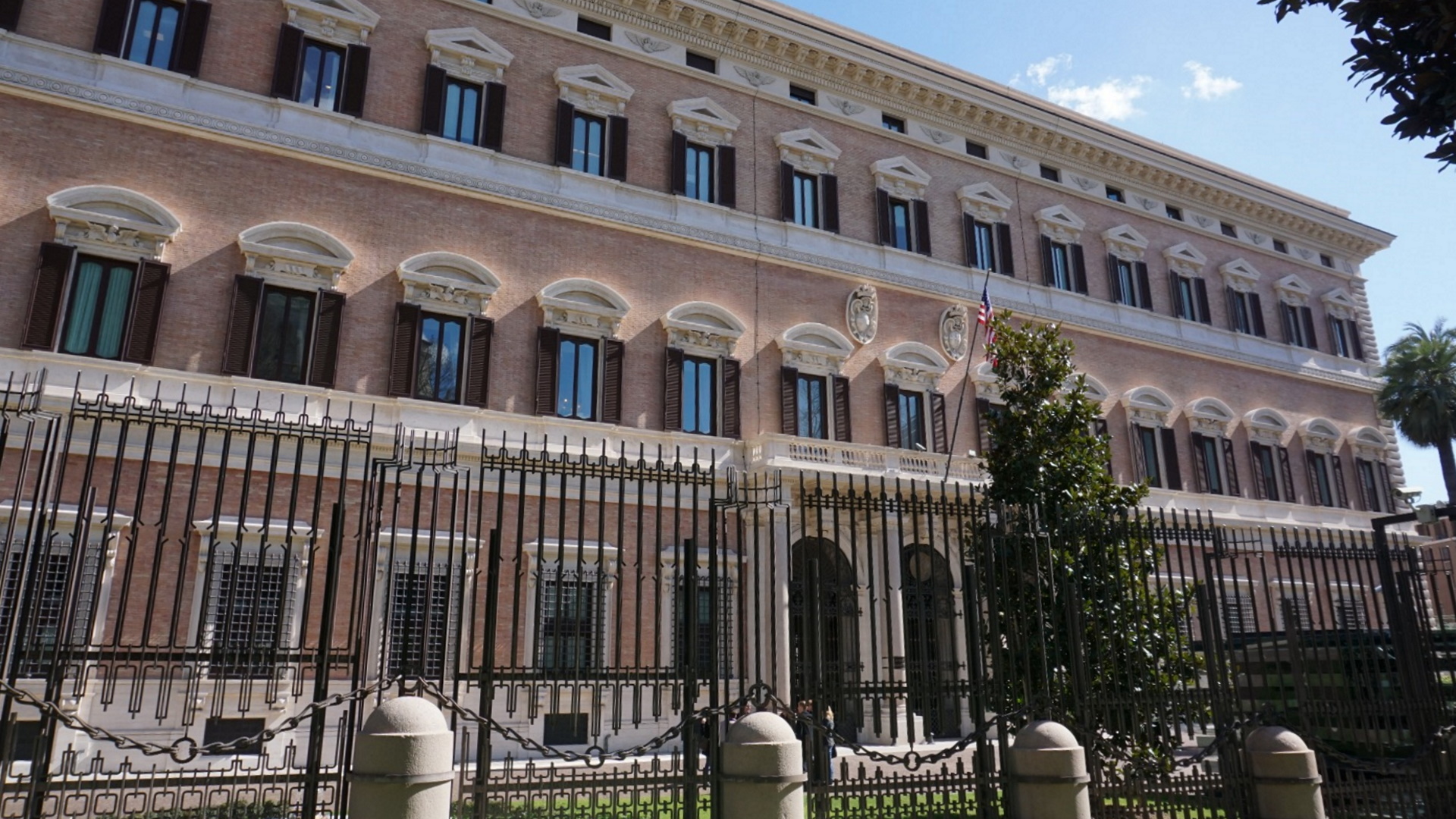 Located on Via Veneto, within the elegant Rione XVI - Ludovisi, Palazzo Margherita was built in 1890, based on a project by the architect Gaetano Koch, for the Prince of Piombino Rodolfo Boncompagni Ludovisi. The inspiring model for the project was the splendid Palazzo Farnese, one of the most beautiful palaces of the 16th century in Rome, begun in 1517 by Antonio da Sangallo the Younger.
The building was created following the agreement signed after the unification of Italy between the Boncompagni family, heir of the Ludovisi, and the Municipality of Rome, which intended to create a new residential area for the emerging bourgeoisie. The act required the princes to allocate Villa Ludovisi and its approximately 25 hectares of parkland to the development, including the Aurelian Walls and the historic core of Rione Trevi and Rione Colonna. The trees in the garden of Palazzo Margherita are the last remaining evidence of the park of the ancient Villa Ludovisi.
In 1900, it was ceded to the Savoy. It became the residence of the Queen mother Margherita - from which it took its name. She lived there until the year of her death, in 1926.
Since the end of the Second World War, it has housed the Embassy of the United States of America.
Among the most significant works kept inside, we can mention the Venus by Giambologna, the only present work in Rome by the 16th-century sculptor. The beautiful white marble statue, also known as "Venere Cesarini," named after the noble Giangiorgio Cesarini, was sculpted in 1583.
You may also be interested in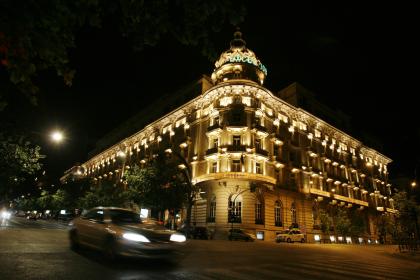 Condividi
The Church of Santa Maria della Concezione of the Capuchins
Condividi
Information
Address
POINT (12.490272 41.906795)
Timetables
Closed to the public, it is only visible from the outside.
Contacts
Web site:
http://rome.usembassy.gov/english
Condividi
Location
Palazzo Margherita, Via Vittorio Veneto, 119/A
Via Vittorio Veneto, 119/A
41° 54' 24.462" N, 12° 29' 24.9792" E
To find out about all accessibility services, visit the Rome accessible section.