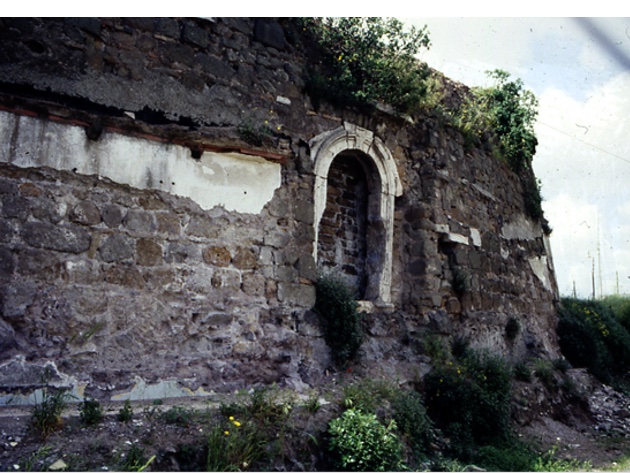 The Mausoleum is located along via Prenestina, near Porta Maggiore and has a diameter of about 41 meters; the imposing funerary monument is among the largest in Rome after those of Augustus and Monte del Grano.
It is a tumulus tomb dating back to the time of Emperor Augustus, that is, at the end of the 1st century BC. and consists of a circular drum, originally covered externally by blocks of travertine now lost, which encloses the travertine burial cell in the centre. The entrance was on the opposite side of via Prenestina and, through an internal corridor, one entered the burial chamber with three rectangular niches.
The recipient of the mausoleum is not known, but certainly, given its size, it must have belonged to a high-ranking person. During the Middle Ages the monument was fortified and took on the appearance of a tower, hence the name "Torrione".
In the fifteenth century, used as a cellar, it belonged to the Roman Rufini family, whose coat of arms is preserved on the entrance portal.
Next to the mausoleum are the remains of a medieval fountain.
Photo credits: Courtesy of Sovrintendenza Capitolina
You may also be interested in
The Mausoleum of Hadrian - Saint Angel Castle
Condividi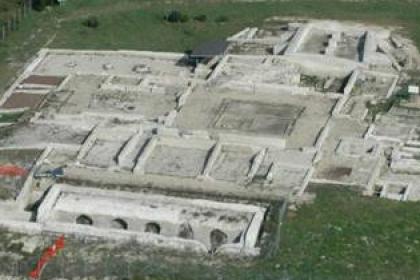 Casale and Mausoleum of Castel di Guido
Condividi
Monte del Grano Mausoleum
Condividi
Information
Address
POINT (12.5238571 41.8909917)
Timetables
The monument is closed for safety reasons until further notice.
Contacts
Telephone:
060608 tutti i giorni 9.00-19.00
Web site:
www.sovraintendenzaroma.it/i_luoghi/roma_antica/monumenti/mausoleo_detto_il_torrione
Condividi
Location
Mausoleo detto Il Torrione, Via Prenestina, 77
41° 53' 27.5712" N, 12° 31' 25.8852" E
To find out about all accessibility services, visit the Rome accessible section.