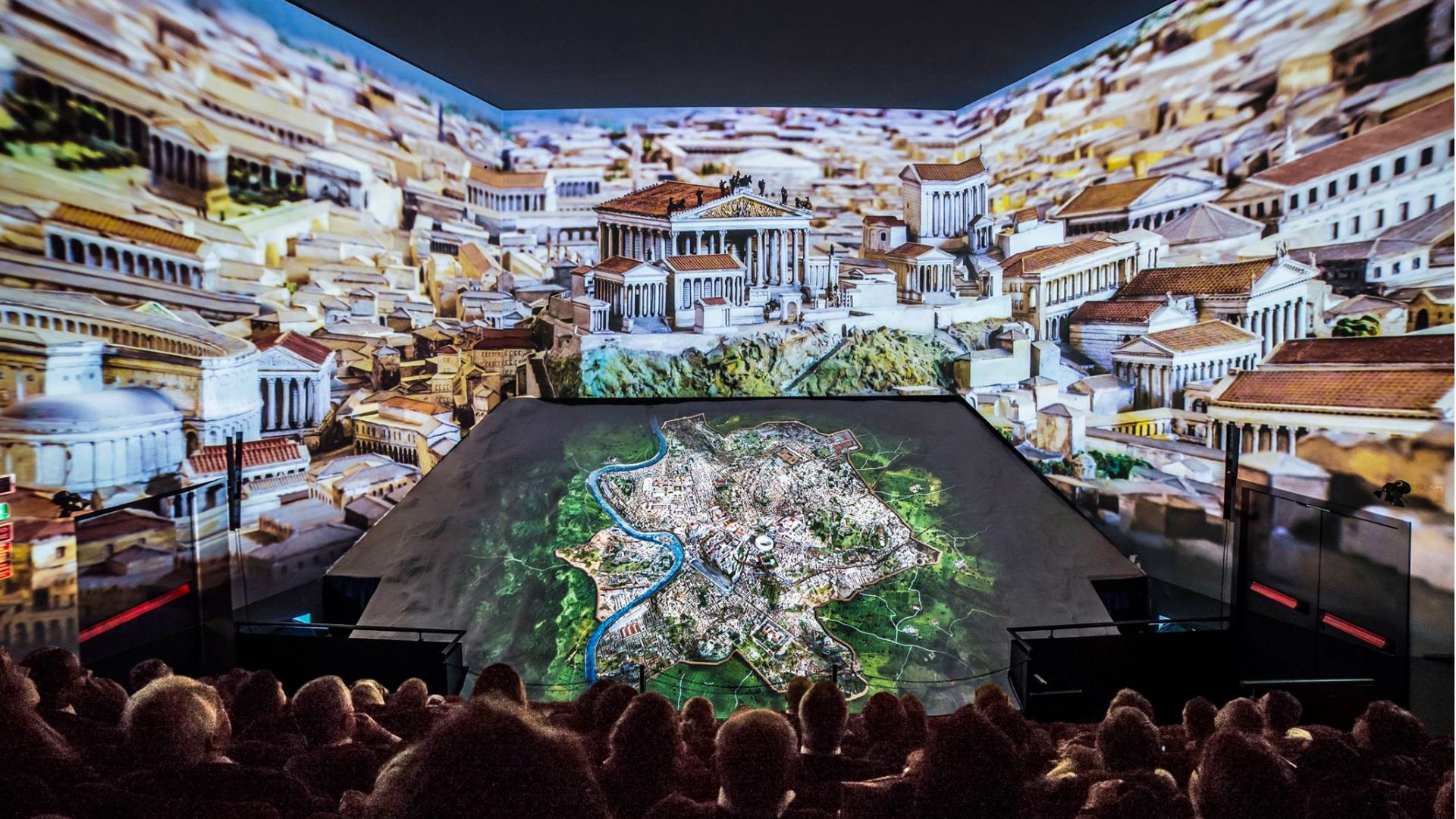 Welcome To Rome is a new multimedia space where you can live a unique experience: to dive into 2700 years of history of the Eternal City. Through an exciting "time machine" you will be able to go through the fundamental stages that have brought Rome to become the city we know today.
Spectacular video projections on the walls, ceiling and floor accompanied by a narrative voice. A great plastic that lives up to the evolution of the city over time. Holograms, projections and interactive exhibits that tell the story of important monuments. WelcomeToRome awaits you with so many different experiences and one goal: to know the history of the city with scientific rigor but at the same time, so passionate, engaging and spectacular. Discovering the secrets of Rome has never been so exciting.
It will be possible to listen to the narration in eight different languages (Italian, English, French, German, Spanish, Russian, Japanese and Chinese). The enchanting projection, dedicated to the history of Rome, lasts 30 minutes. The visit is enriched by four other experiences with self-propelled plastics dedicated to the construction of St. Peter, the story of Castel Sant'Angelo, the construction of the Roman Imperial Forums and the description of the forum of Augustus.
Information
Address
POINT (12.4710878 41.8973585)
Timetables
Monday-Thursday 9.00 - 19.00 (last entrance at 18.00)
Friday-Sunday 10.00 - 20.00 (last entrance at 19.00)
Contacts
Email:
info@welcometo-rome.it
Facebook:
www.facebook.com/welcometorome.it
Instagram:
www.instagram.com/welcome_to_rome
Online purchase:
https://welcometo-rome.it/categoria-prodotto/tickets/
Web site:
www.welcometo-rome.it
Condividi
Location
Welcome To Rome, Corso Vittorio Emanuele II, 203
Corso Vittorio Emanuele II, 203
41° 53' 50.4924" N, 12° 28' 15.9168" E
To find out about all accessibility services, visit the Rome accessible section.