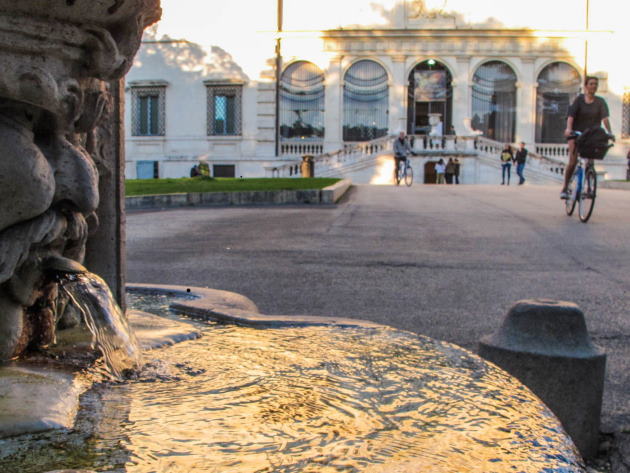 A new start can be as sweet as an ice cream or a Roman cornetto, or full of flavor like an espresso to enjoy in one of the historic bars and cafes of the city. The city wakes up slowly and gently, and returns to its rituals, accompanied by the sound of footsteps on the cobblestones we almost forgot in the past days.
Social distancing and compliance with safety measures are still our keywords. From the beginning of May, however, some of the lockdown restrictions have started to be lifted: after the reopening of bookstores, it was the turn of bars, restaurants and ice cream shops. Many museums and libraries reopened to the public, because we now know that art and culture are also a primary good, even in times of emergency. We can breathe some fresh air or get in shape by training outdoors in the parks, villas and public gardens that make up the immense green heritage of Rome, from Villa Borghese to Villa Pamphilj, or walk on the Roman paving of the ancient Appian Way.
A new start is the thrill of the numerous events in the outdoor and cultural spaces: the music of Auditorium Reloaded and Casa del Jazz Reloaded; the opera and the ballet of Teatro dell'Opera Summer Season at Circus Maximus; the great Cinema under the starry sky in the arenas, drive-in theatres, parks; the Ostia Antica Festival in the archaeological area; the art wonder of the important exhibitions.
Through our portal and social channels, we will continue to show you Rome's beauty and art masterpieces, whether widely or little known, helping you to discover the many outdoor itineraries combining history and nature. And, why not, by using a bicycle or on an electric scooter to promote integrated and sustainable mobility.
Here's a few ideas:
NATURE IN THE CITY
A STROLL THROUGH THE CITY
FASCINATING FACTS AND INSIGHTS
SEVEN, THE MAGIC NUMBER OF ROME
DELICIOUS ROME
Condividi