Walking through the streets of Rome, you can come across a very particular sampietrino (cobblestone): a shiny brass plaque covers the block of the typical paving in the historic center of Rome.
It stands out among all the others creating a metaphorical "stumbling block" in our mind, a stumbling block in memory, in history, walking through Rome.
We are talking about the Stolpersteine, or stumbling stones, installed since 1995, throughout Europe, by the German artist Gunter Demnig.
It all started in 1990. A lady denies that 1000 Sinti had been deported to Cologne in 1940, as a rehearsal for the deportation of Jews. Gunter decides to dedicate his life and work to the memory of all the racial, political, military, Rom, and homosexuals deportees, all over the world.
A discreet way to put his project into practice was the cobblestones. A stone that becomes a monument without emerging from the earth, but sinking into it. It doesn't dictate, but you can stumble upon it casually. On its surface: the names of the victims of the Nazi-Fascist persecution, the place where they lived, or where the deportation began.
There are more than 22,000 stones in Germany, Austria, Hungary, Ukraine, Czechoslovakia, Poland, the Netherlands, and Italy. In Rome, there are more than 200 stones. This creates an unusual memory map anyone can come across accidentally, or intentionally if you move on the thread of historical research.
Once installed, this stumbling stones become an integral part of the urban fabric and its toponymy. A city map, where past and present, individual and community, private and public memory, are intertwined.
Anyone who stumbles on a cobblestone today, cannot fail to pause, reflect, and question what has been done, activating a real journey through history.
You may also be interested in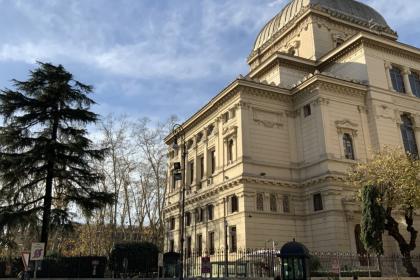 Condividi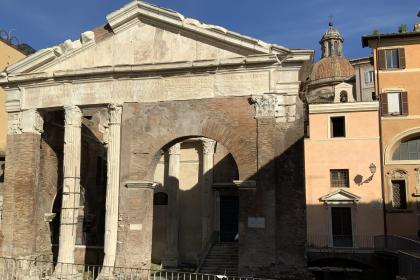 Condividi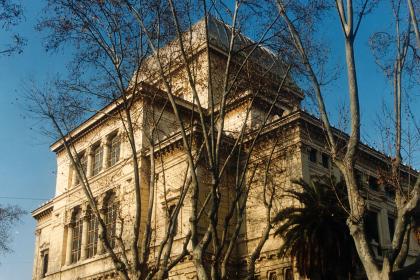 Condividi