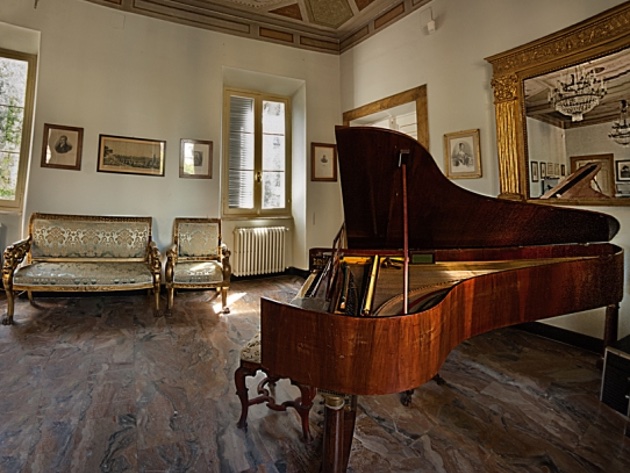 The Roman Philharmonic Academy is one of the oldest Italian musical institutions and is based in the Casina Vagnuzzi, near Piazza del Popolo. The historic building, which dates back to the sixteenth century, owes its current neoclassical style to Giuseppe Valadier and Luigi Canina.
The Academy was founded in 1821 by a group of nobles and wealthy bourgeois, amateur singers and instrumentalists, led by the Marquis Raffaele Muti Papazzurri. In fact, at the time, the young exponents of the upper classes usually received excellent musical training, which they then put into practice by playing music "for pleasure" in their living rooms. These musicians gathered to perform not only chamber and symphonic music, but also entire operas in concert form whose performance was prevented by censorship. Official recognition of the Academy came a few years later, in 1824, by the Papal State.
Prestigious is the list of personalities who, over the years, collaborated with the Philharmonic and many operas represented: we remember Anna Bolena, Lucrezia Borgia and Don Sebastiano by Gaetano Donizetti; Moses in Egypt, Elizabeth Queen of England and Zelmira by Rossini; The brigands, The vestal and the Oratory The seven words of Our Lord Jesus Christ on the Cross by Mercadante. The first Italian execution of Rossini's Siege of Corinth in 1827 and GuglielmoTell in 1835 had particular importance. In 1860 the Philharmonic was closed by the papal government because many exponents had manifested pro-liberal orientations. The refoundation took place in 1946 with the artistic direction of the composer and orchestra conductor Alfredo Casella who was mainly involved in making contemporary music known.
Today the Academy organizes concerts, chamber works, ballets and musical theater performances of international level, which make it one of the most prestigious Italian concert institutions. It also carries out an educational activity, with its own Music School and has a Library, full of printed scores and manuscripts, as well as a huge historical archive.
Photo credits: courtesy of The Roman Philharmonic Academy official site
You may also be interested in
Condividi
The Basilica of Santa Maria del Popolo
Condividi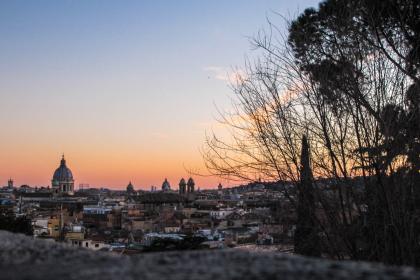 The Pincio terrace and promenade
Condividi
Information
Address
POINT (12.473824 41.916615)
Contacts
Email:
info@filarmonicaromana.org
Facebook:
www.facebook.com/Accademia-Filarmonica-Romana-728500243904893/
Mobile phone:
342 9550100 dal lunedì al venerdì dalle 10.00 - 18.00
Online purchase:
www.filarmonicaromana.org/index.php/contatti/item/275
Web site:
www.filarmonicaromana.org
Services
Biblioteca
Conferenze
Corsi musica
Laboratori didattici
Condividi
Location
Accademia Filarmonica Romana, Via Flaminia, 118
41° 54' 59.814" N, 12° 28' 25.7664" E
To find out about all accessibility services, visit the Rome accessible section.