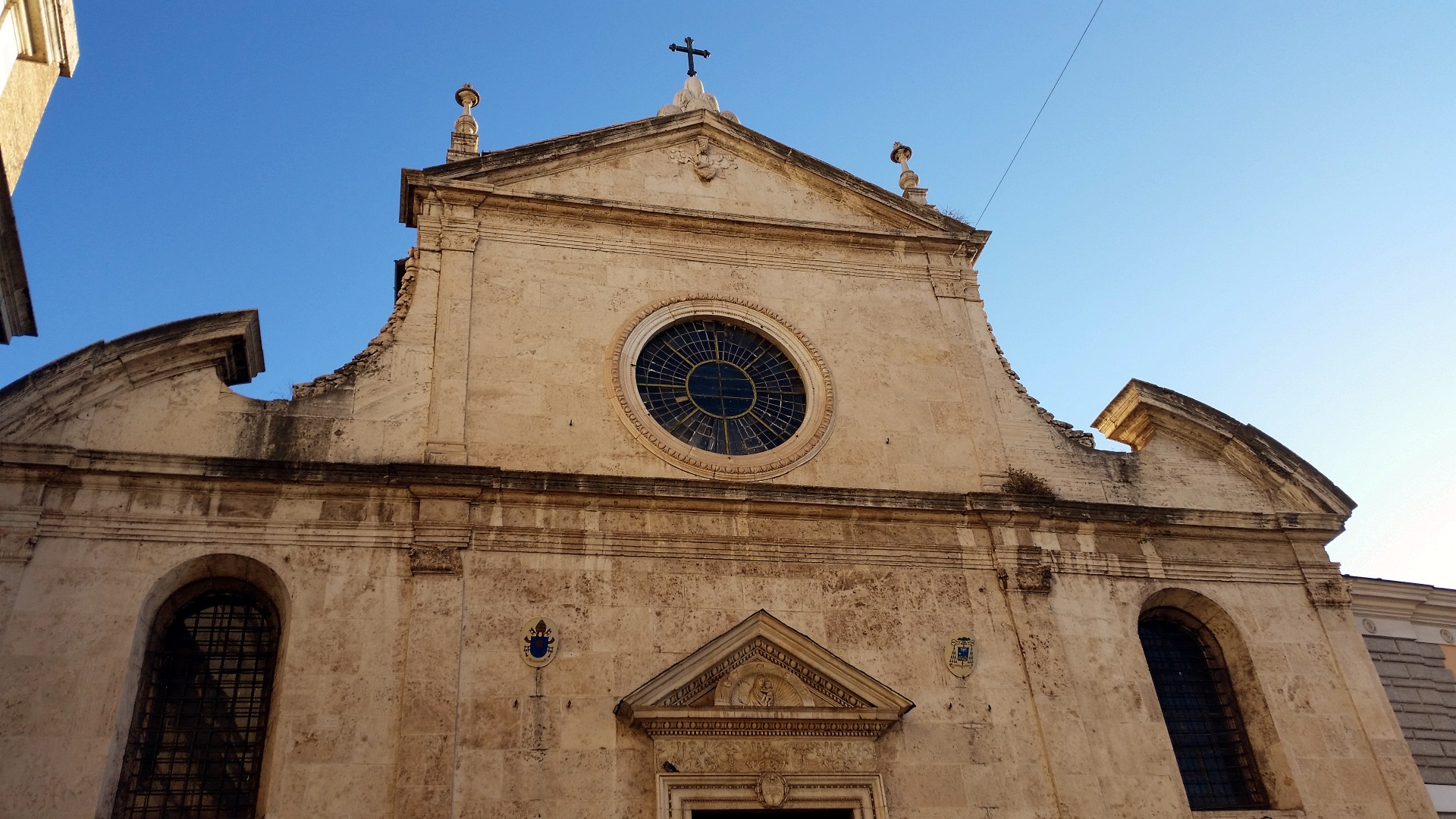 Santa Maria del Popolo is one of the most significant buildings of the Roman Renaissance, not only for its architectural features, but also for the paintings and sculptures it houses.
The church originates from a small chapel built by the will of Pope Pasquale II at the expense of the Roman people, from which it takes its name. Later it was rebuilt and enlarged, between 1472 and 1477, with a Renaissance look and over the centuries it was enriched and modified by skilled architects and artists. 
The interior with three naves, Latin cross vaulted with cross vaults, houses numerous works of art and funerary monuments. 
Among these, the most important is the Chigi Chapel, the second on the left, designed by Raphael for the banker Agostino Chigi from 1513 and completed only between 1652 and 1656 with the intervention of Gian Lorenzo Bernini at the behest of Pope Alexander VII Chigi. Raphael made the cartoons for the mosaics of the dome and the design for the pyramid tombs of Agostino Chigi and his brother Sigismondo for the chapel, later executed by Lorenzetto, Raffaello da Montelupo and Bernini with some modifications. 
The Cerasi Chapel, in the left transept, near the altar, houses two masterpieces by Caravaggio: the Crucifixion of St. Peter, made around 1601 and the Conversion of St. Paul, of the same period. The two paintings, painted in oil, were commissioned to Caravaggio in September 1600 by the owner of the chapel, Tiberio Cerasi, treasurer of Pope Clement VIII. Annibale Carracci was instead entrusted with the altarpiece depicting the Assumption of the Virgin.
Finally, the Della Rovere Chapel, built between the end of the 15th century and the beginning of the 16th century by the architect Andrea Bregno and decorated with magnificent frescoes attributed to Pinturicchio and his workshop.
Information
Address
POINT (12.4760323 41.9113584)
Timetables
The basilica will be closed for restoration until October 2024
Contacts
Facebook:
www.facebook.com/OSAItalia
Condividi
Location
Basilica di Santa Maria del Popolo, Piazza del Popolo, 12
41° 54' 40.8888" N, 12° 28' 33.7152" E
To find out about all accessibility services, visit the Rome accessible section.