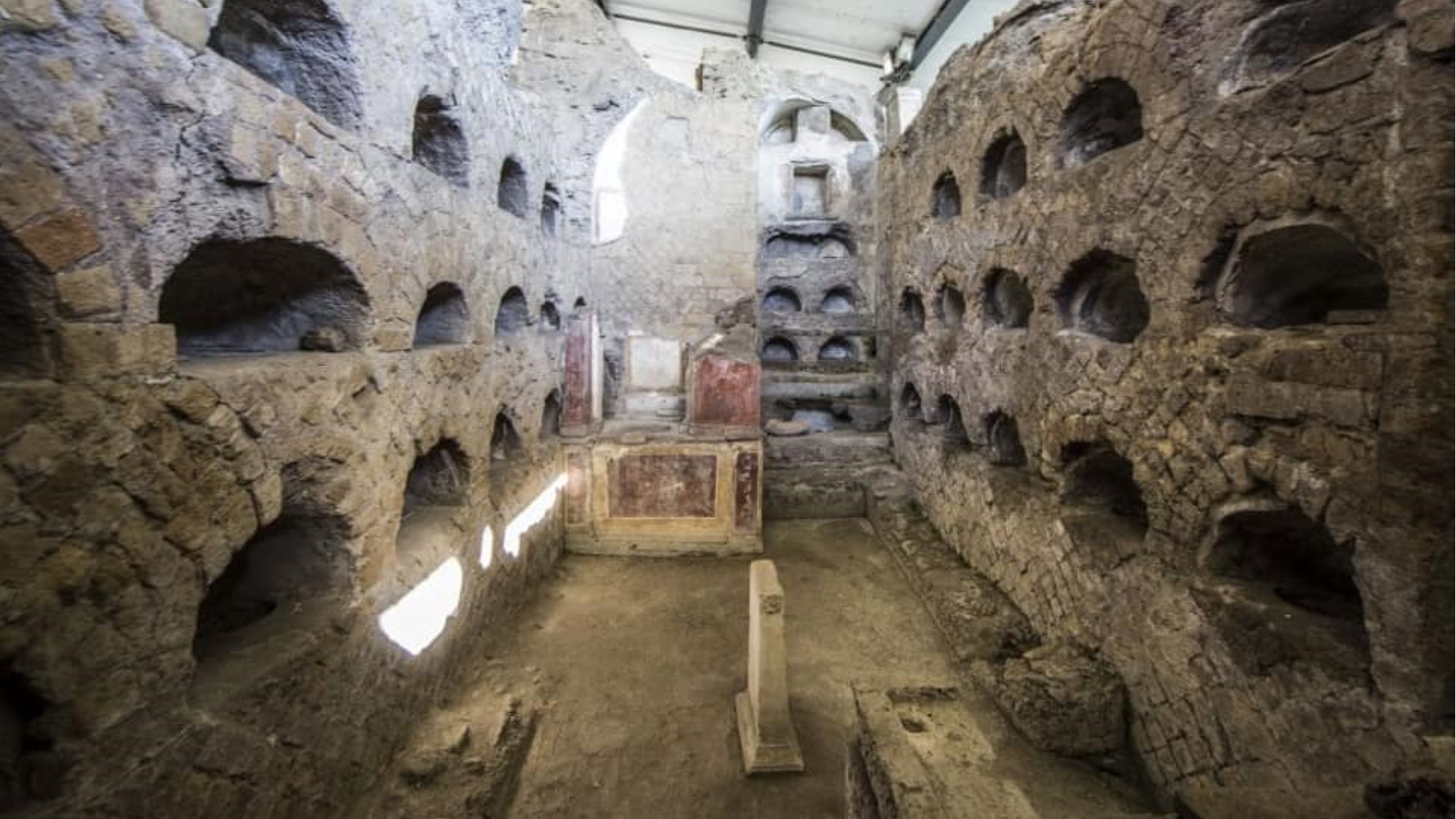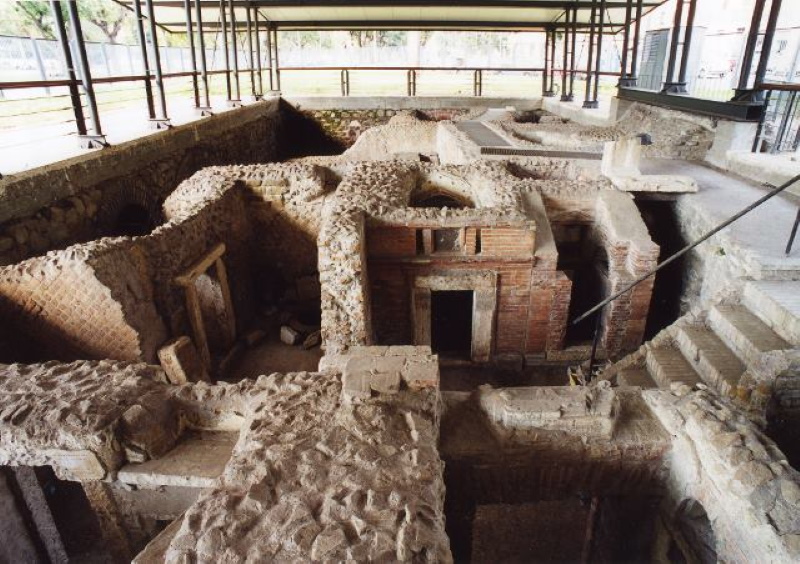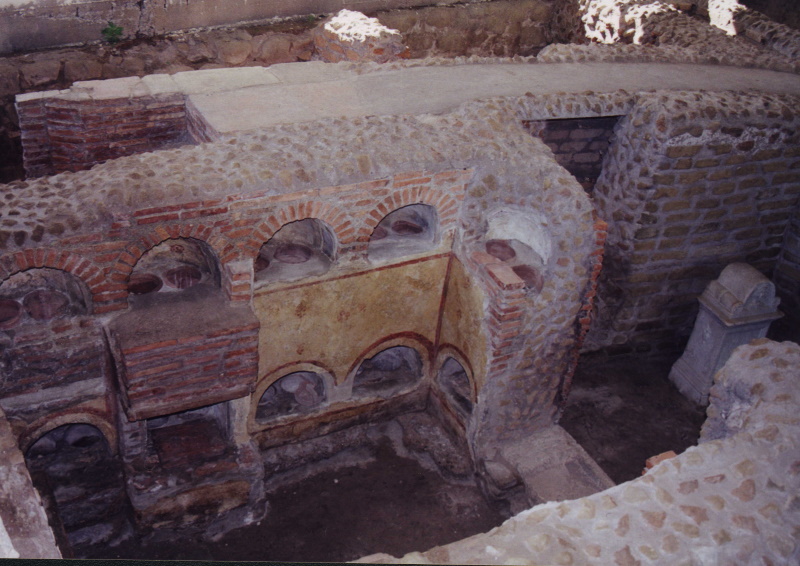 This burial ground is situated at the crossing between Via Ostiense and Via delle Sette Chiese in the surroundings of the Basilica di San Paolo. It is famous exactly for the presence of the tomb of the apostle Paul, but plays an important role also because it testifies the gradual evolution from the rite of cremation to the rite of burial that developed between the second and the third century AD. The burial ground that spans over a period of time that goes from the second century BC to the fourth century AD consists of three main levels: brick tombs and a columbarium were built in the Imperial Age on the more ancient tombs that consisted of a cell of square tuff blocks. The ruins found in the burial ground are mostly kept in the Capitoline Museums and in the Antiquarium Comunale and consist of inscriptions and marble cinerary urns decorated with floral motifs. Some modest gold jewels and silver hairpins that belonged to the funeral trousseau of a young girl are of particular interest.
Information
Address
POINT (12.478328 41.859967)
Timetables
Admission to the monument is allowed to groups and associations, with their own guide, who must make a reservation at 060608 (daily, 9.00 - 19.00).
Maximum 25 people per visit.
For individual visitors, who must also make a reservation at 060608, individual visits are also possible according to a schedule specified on the page > Monumenti del territorio
Contacts
Telephone booking:
060608 (tutti i giorni ore 9.00-19.00)
Web site:
www.sovraintendenzaroma.it/i_luoghi/roma_antica/monumenti/necropoli_di_san_paolo
Condividi
Location
Necropoli Ostiense (Sepolcreto Ostiense), Via Ostiense, 190
41° 51' 35.8812" N, 12° 28' 41.9808" E
To find out about all accessibility services, visit the Rome accessible section.