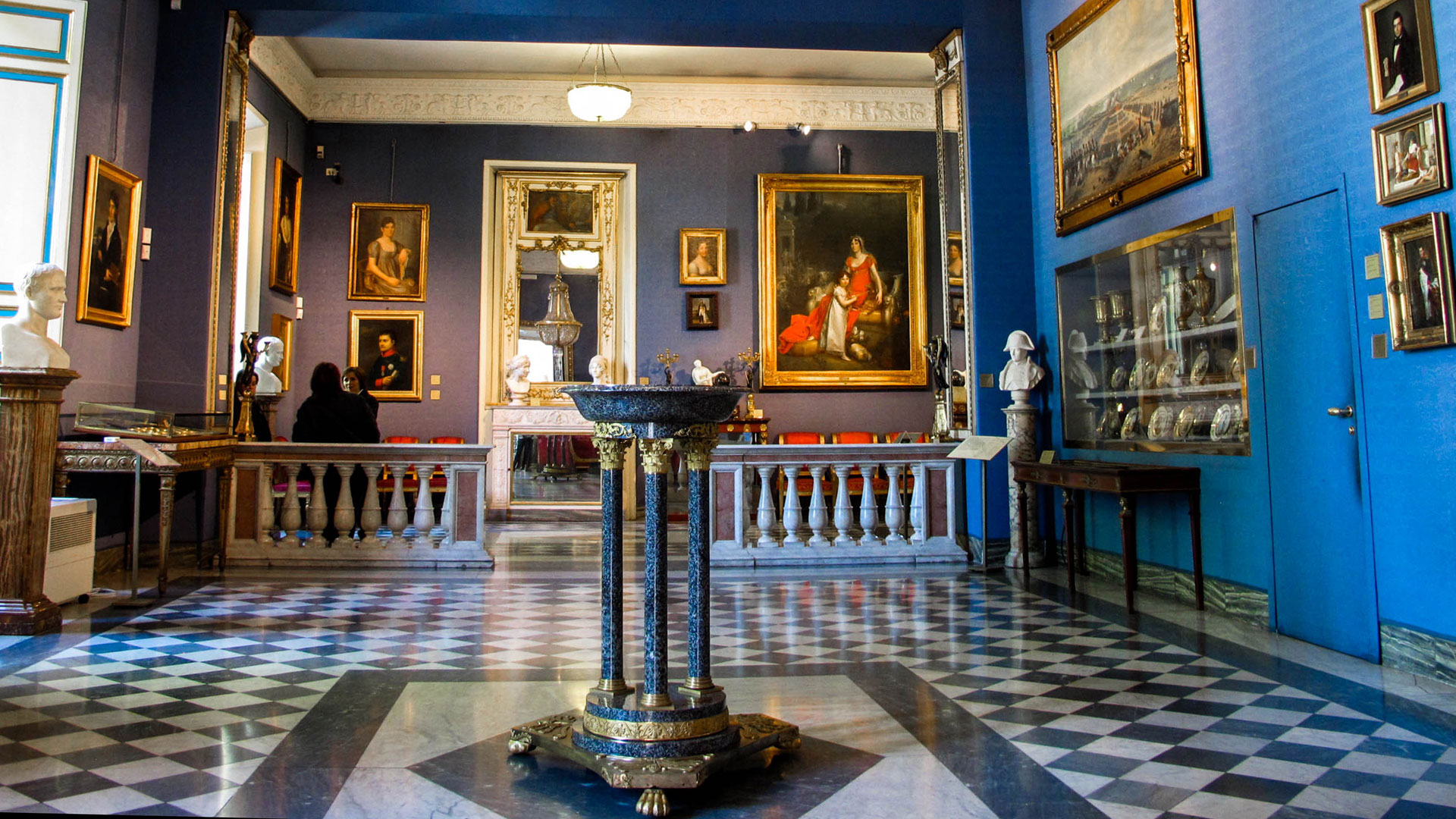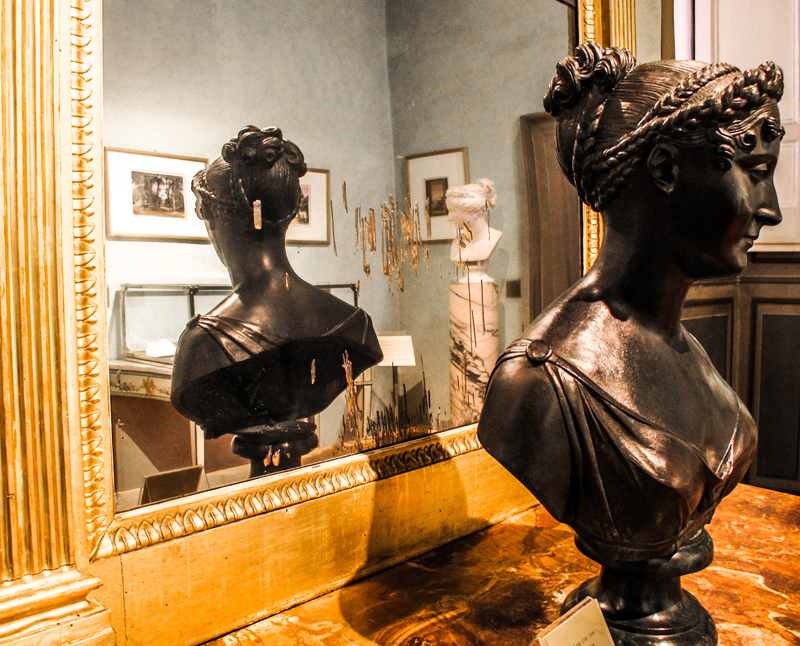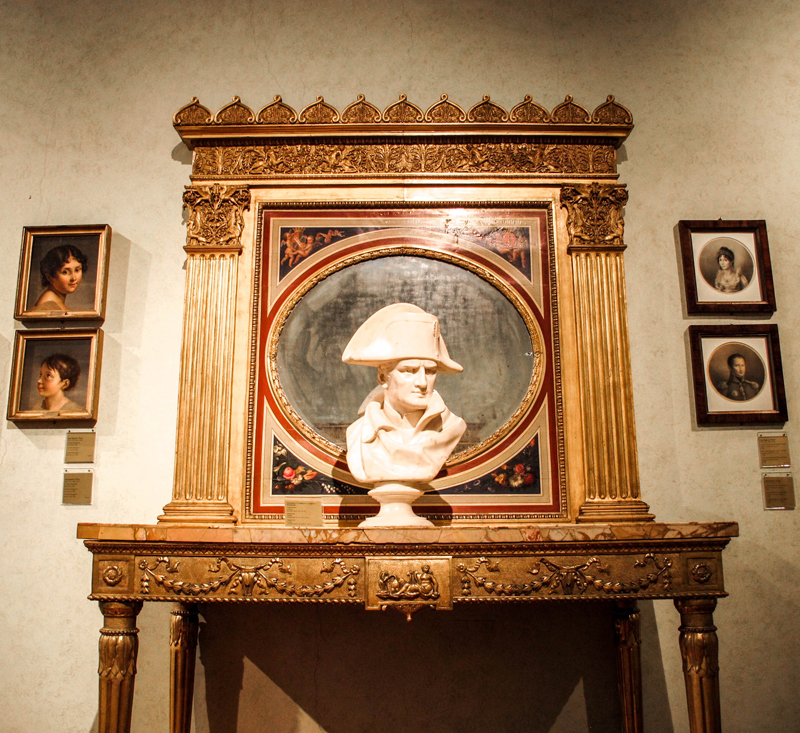 The Napoleonic Museum is a rare example of a museum, where it is possible to explore through history spanning over a century. The artworks on show reconstruct the impressive undertaking by emperors and famous personalities, as well as works linked to everyday history, items that were in common use, and private memoires. The paintings celebrating the Napoleonic feats are displayed alongside the keepsakes and memorabilia of people that have long since been forgotten by time.
Every corner of the Napoleonic Museum provides an opportunity to discover a specific or rare artwork, an item or piece of furniture, which are all different in terms of type, genre and style. In addition to the official portraits of Napoleon and his family (his mother Letizia, his first wife Josephine, and siblings Luigi, Luciano and Elisa), the first few halls display an extraordinary collection of decorative object d'art: miniatures, jewellery, porcelain, bronzes, portraits in wax, whose significance has been recognised at international level.
The Museum's collections represent three distinct periods:
– the actual Napoleonic period, showcased by large canvases and busts by the major artists of the time, depicting several members of the Imperial family in noble and traditional poses;
– the so-called "Roman" period, extending from the fall of Napoleon to the rise of Napoleon III;
– the Second Empire period, displaying paintings, sculptures, etchings, furniture, and objects, which all refer to the era of French history dominated by Napoleon III.
The Museum's current layout resulting from recent renovation work done in the halls generally reflects the instructions that had been left by Giuseppe Primoli. Some of the halls retain the eighteenth century ceilings with painted beams, while the embellishments running along the walls in Halls VIII and IX date back to the first decade of the nineteenth century when the Primoli family had already taken ownership. The embellishments in Halls III and V, namely the Primoli's emblem of the "rampant lion" and the Bonaparte's "eagle" date from after Pietro Primoli's marriage to Carlotta Buonaparte in 1848.
You may also be interested in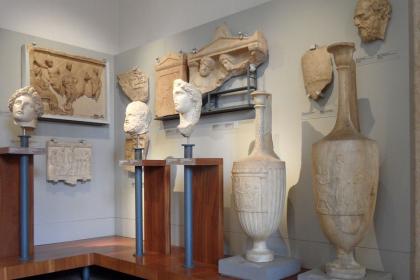 The Giovanni Barracco Museum of Ancient Sculpture
Condividi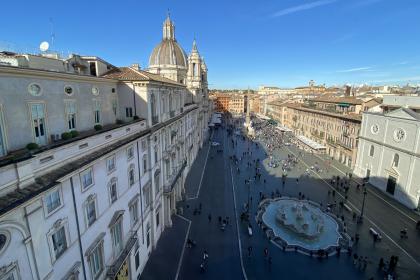 Condividi
The most iconic square of Baroque Rome
Information
Address
POINT (12.471862 41.901913)
Timetables
From Tuesday to Sunday 10.00-18.00
24 and 31 December 10.00-14.00
1 January 2023 11.00 - 16.00
Closed
Monday, 1 May and 25 December
For updates and guidelines please check the >official website
Entrance for the disabled
For further information please consult the page Disabled people Access
ALWAYS CHECK the NOTICE PAGE before planning your visit in the museum
Contacts
Email:
museonapoleonico@comune.roma.it ed eventi.aziendali@zetema.it per eventi aziendali privati
Facebook:
www.facebook.com/pages/Museo-Napoleonico/153958015596
Instagram:
www.instagram.com/museiincomuneroma/
Telephone:
060608 tutti i giorni dalle 9.00 alle 19.00
Telephone booking:
Per singoli, gruppi e scuole 060608 tutti i giorni 9.00-19.00. Con la prenotazione è possibile evitare la fila presentandosi direttamente alla cassa.
Twitter:
www.twitter.com/museiincomune
Web site:
www.museonapoleonico.it
Services
Audioguida
Guardaroba
Laboratori didattici
Visite didattiche
Visite didattiche per le scuole
Visite tattili per ipovedenti e non vedenti
Condividi
Location
Museo Napoleonico, Piazza di Ponte Umberto I, 1
Piazza di Ponte Umberto I, 1
41° 54' 6.8868" N, 12° 28' 18.7032" E
To find out about all accessibility services, visit the Rome accessible section.