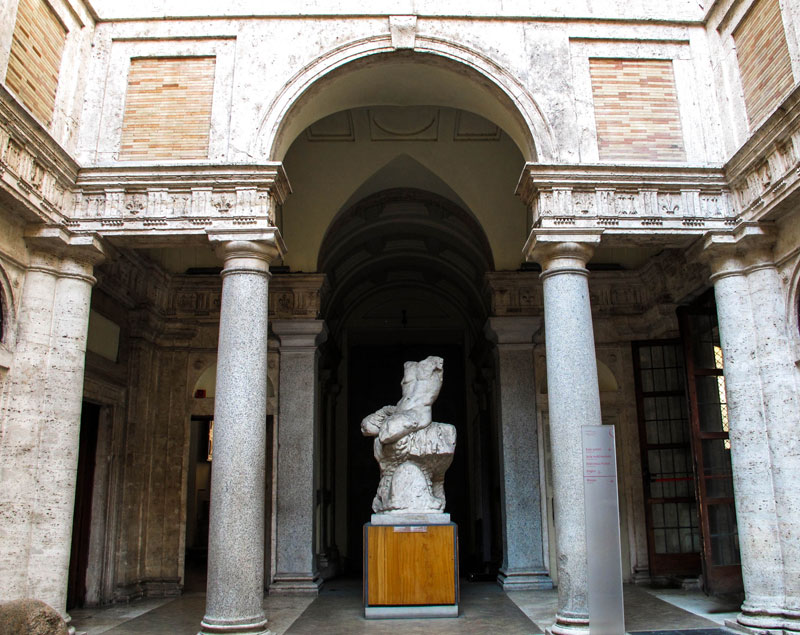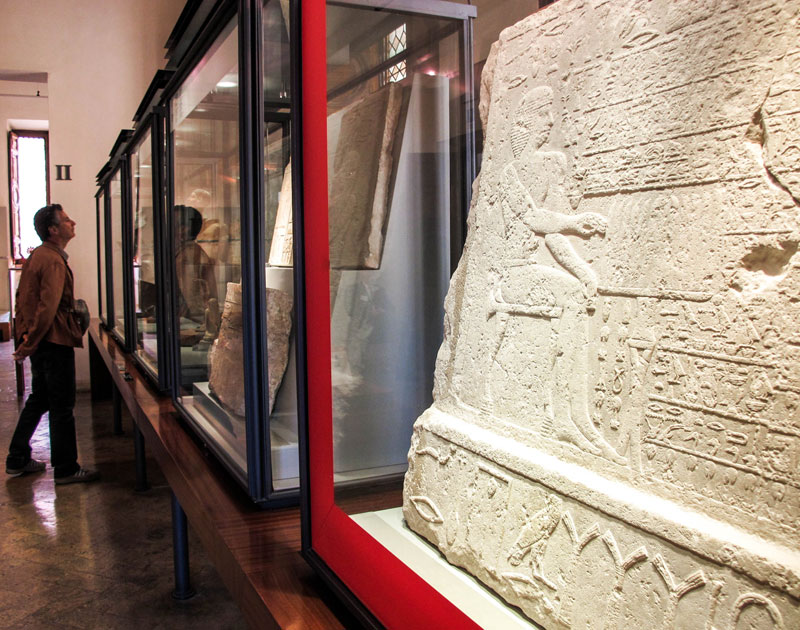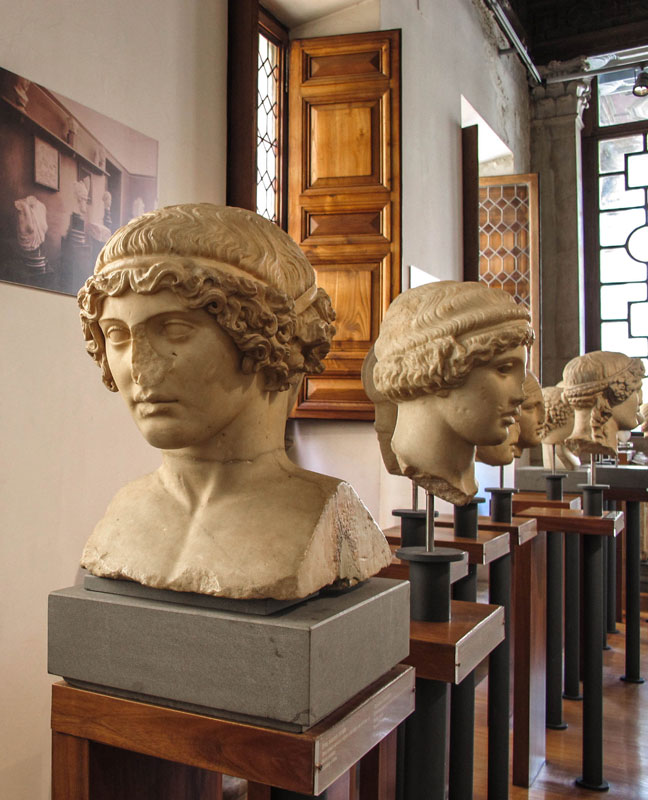 The Giovanni Barracco museum is entitled to a rich Calabrian nobleman, that donated his fine Roman sculpture collection of Assyrian, Egyptian, Cyprian, Phoenician, Etruscan, Greek and Roman art to the city of Rome in 1904.  Baron Barracco over the course of a lifetime, he began to slowly amass pieces of art, finding them both in the antique markets and the archaeological excavations that deeply transformed Rome's urban landscape at the end of the nineteenth century.
The museum was formerly housed within a 16th-century palace but the town planning and the amendments to enlarge Corso Vittorio Emanuele area required the demolition of the building. In 1948 Barracco's collection found its final home in the "Farnesina ai Baullari", a building designed by Antonio da Sangallo in 1523.
As for Egyptian art, the collection includes remarkable finds, especially of the early dynasties (3000 BC), before the beginning of the Roman age. Particularly significant are the slabs of Assyrian art, dating back to the reign of Ashurbanipal II (883-859 BC) and coming from the royal palaces of Nineveh and Senacherib in Nimrud. A particularly and rare section for an Italian museum displays Cypriot artworks, including a polychrome chariot and the head of Heracles, dating back to the 6-7th century BC. Greek Sculptures are mostly original copies. Polykleitos and his school ( 5th century BC) are largely represented with their works.
Among the finds of the ancient Roman art, there is a remarkable head portrait of the early roman Imperial Age (1st century BC), representing a young member of the Iulia family. Three slabs coming from the city of Palmyra (Syria), that reached its peak during the 2nd century A.D. display the art of the Roman provinces and it was a vital caravan stop for travelers crossing the desert.The polychrome mosaic coming from Old St. Peter's Basilica (XII-XIII century) is at the end of the exhibition path.
You may also be interested in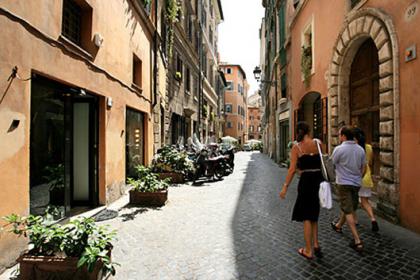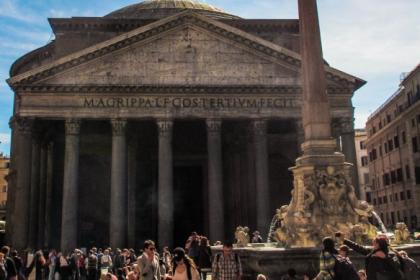 The heart of Rome: Piazza Navona and Campo de' Fiori
Condividi
Roman Domus under the Giovanni Barracco Museum
Condividi
Museo di Roma – Palazzo Braschi
Condividi
Information
Address
POINT (12.4726957 41.8968368)
POINT (12.4725106 41.896845)
Timetables
Tuesday through Sunday 10.00 - 16.00
Last admission half an hour before closing
24 and 31 December 9.00 - 14.00
Closed
Monday, 1 May and 25 December
Special opening of the Casa Romana until December 31, 2023 (unless extended)
On Saturdays and on Sundays, exceptionally opening also Friday 8th and Tuesday 26th December
Appointments every 20 minutes from 10:00 (first appointment) to 15:20 (last appointment). Attention: Sunday 24 and 31 December from 10:00 (first appointment) to 12:20 (last appointment).
Admission for groups (max 15+1 guide) is allowed only with compulsory reservation at 060608 daily from 9.00 to 19.00
Reservation recommended for individual visitors.
In case of adverse weather conditions, it will not be possible to enter the site in the basement for safety reasons

For updates and guidelines please check the >official website
Entrance for the disabled
For further information please consult the page Disabled people Access
ALWAYS CHECK the WARNINGS PAGE before planning your visit in the museum
Contacts
Email:
info.museobarracco@comune.roma.it
Facebook:
www.facebook.com/pages/Museo-Barracco/68291866618
Instagram:
www.instagram.com/museiincomuneroma
Telephone:
060608 tutti i giorni dalle 9.00 alle 19.00
Telephone booking:
Per gruppi e scuole 060608 tutti i giorni 9.00-19.00
Twitter:
www.twitter.com/museiincomune
Web site:
www.museobarracco.it
Services
Archivio fotografico
Audioguida
Audioguide in lingua
Guardaroba
Punto vendita prodotti editoriali
Visite didattiche
Visite didattiche per le scuole
Visite guidate
Visite guidate in lingua
Visite tattili per ipovedenti e non vedenti
Accessibility: services available
Condividi
Locations
Museo di Scultura Antica Giovanni Barracco, Corso Vittorio Emanuele II, 166a
Corso Vittorio Emanuele II, 166a
41° 53' 48.6132" N, 12° 28' 21.7056" E
Museo di Scultura Antica Giovanni Barracco, Vicolo dell'Aquila
41° 53' 48.642" N, 12° 28' 21.0396" E
To find out about all accessibility services, visit the Rome accessible section.