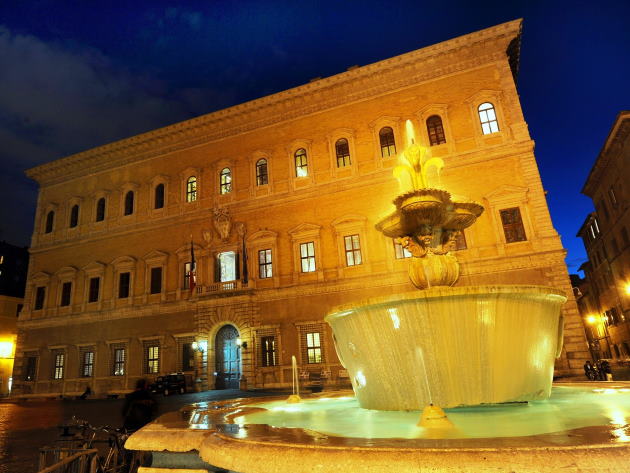 In the first half of the 16th century, Pope Paul III ordered to move to Piazza Farnese – the main square of the Rione Regola named after the imposing Renaissance palace of the Farnese family – a large dull-gray granite pond that was until then in Piazza San Marco. Decorated with rings and lion heads, the pond originally came from the Baths of Caracalla: in the new arrangement it probably had only an ornamental function, since the area was not served by aqueducts, but became a privileged observation point for parties, jousting, tournaments and shows of all kinds.
Some forty years later, a second pond almost identical in shape (and until then decorating Piazza San Marco as the other one) was added by Cardinal Alessandro Farnese who placed both ponds in the position they currently have. However, the water to feed them arrived only in the first half of the 17th century, with the restoration of the ancient Trajan aqueduct, rebuilt as Acqua Paola.
Thus, in 1626 they were finally transformed into fountains on a design attributed to Girolamo Rainaldi and placed inside larger travertine basins resting on a step. An elaborate baluster was placed in the center which supports a small basin surmounted by the lily, coat of arms of the Farnese family, from which a jet of water emerges. Through four masks, the water then pours into the Roman ponds and, finally, into the basins below. The two fountains differ in a few details: the northern one, closer to the church of Santa Brigida, is slightly smaller and almost perfectly preserved, with signs of restoration in the lion's heads; the other pond does not seem to have undergone alterations and is therefore closer to the original processing.
You may also be interested in
Condividi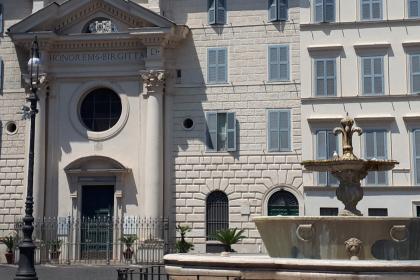 Condividi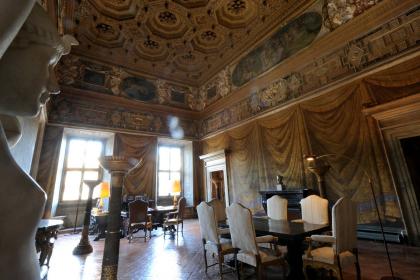 Condividi
Information
Address
POINT (12.471323 41.89523)
Condividi
Location
Fontane di Piazza Farnese, Piazza Farnese
41° 53' 42.828" N, 12° 28' 16.7628" E
To find out about all accessibility services, visit the Rome accessible section.