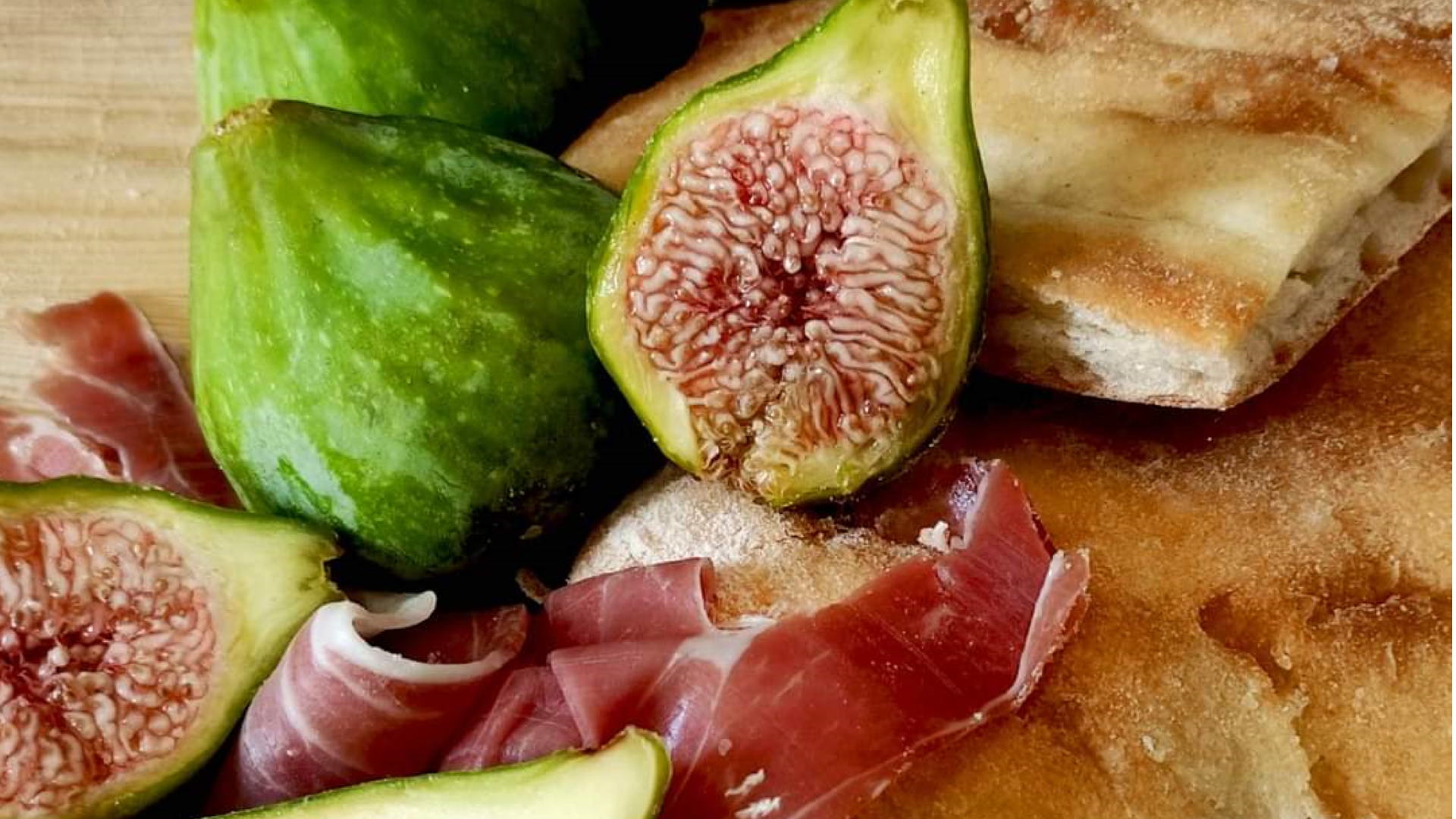 "Mica pizza e fichi", it's not pizza and figs!
The sweetest summer fruit, packed with flavor, rich in nutrients and energy. A true delicacy beloved since ancient times, figs were a constant presence on the table of the ancient Romans and their plants adorned many gardens, besides being held sacred as the vine and the olive tree. Plentiful and easily grown anywhere in central and southern Italy, however, they were a food within everyone's reach, so much so that they were also known as the "bread of the poor". This is why, overtime, they somehow lost their luster and their ill fate is reflected in the many common phrases, from "fare le nozze con i fichi secchi" (lit. have a wedding feast with dried figs, or to do something on a shoestring budget) to "mica pizza e fichi", a colorful colloquial Roman expression meaning that something is worth more than it appears, is not common or easily affordable. That is, quite the opposite when compared to such a simple, fast and cheap dish.
Simply extraordinary
Even if the saying mentioned above does not pay proper credit to this staple of Rome culinary tradition, it confirms at least its great diffusion and popularity. Yes, because the famous "pizza and figs" in Rome has been eaten since time immemorial, traditionally in the middle of the morning. Indeed, it is a sort of ritual practice dating back to the BC era, almost 2,000 years ago. It was in fact the ancient Romans who first combined the figs offered by the trees between July and September with a focaccia, a disc of unleavened bread dough, discovering an exceptional combination, even shown in one of the frescoes from Pompeii. Today, the recipe strictly envisions the use of white Roman pizza seasoned only with extra virgin olive oil and salt. For the other essential ingredient, figs, either the light and dark varieties suit well. What matters is choosing ripe, sugary and soft fruits.
Pizza, figs and kitchen creativity
Over time, this snack born as street food has gained dignity and has now come to carve out a prominent place even in gourmet off-menus, in spite of its humble origin and low-cost ingredients. To complement the delicacy it is nowadays common to add prosciutto slices, whose salty flavor brilliantly enhance the sweetness of the fruit. In recent years, the original recipe has been enriched with other delicious variations to satisfy the most demanding palates: for a rustic and somewhat unusual dessert, you can try the combination with ricotta cheese, honey and thyme, add a base of crescenza, gorgonzola or pecorino, because figs go well with cheeses, or cherry tomatoes and rocket for a triumph of flavors and colors. Try them all!
Recipe: Pizza with prosciutto and figs
Ingredients (4 servings)
• 8 fresh figs, quartered
• 8 slices of prosciutto (2 per person)
• 4 pieces of white Roman pizza
 
Instructions
Peel the figs and split them in quarters. If the fruits come from an untreated tree, you can leave the skin, which is tender and almost imperceptible. Slice open your pizza and put the figs inside, flattening them slightly. Put prosciutto slices on figs and cover with the second piece of pizza, pressing it slightly.