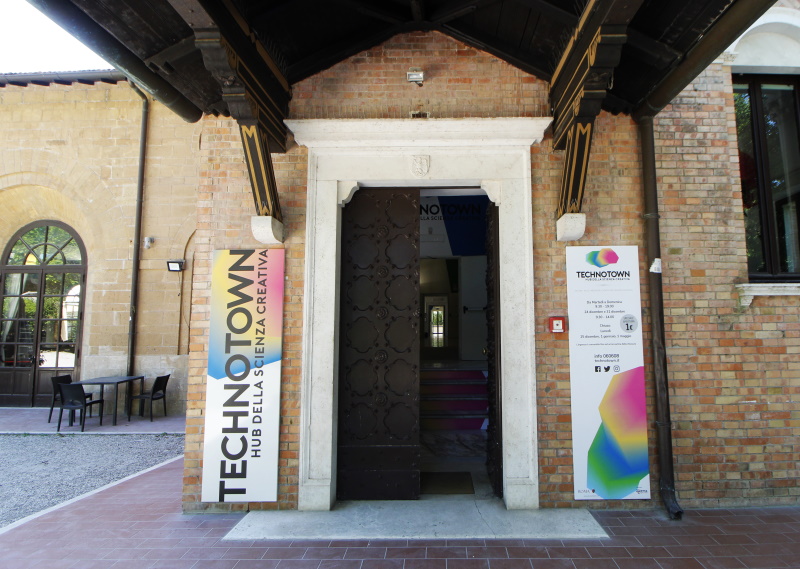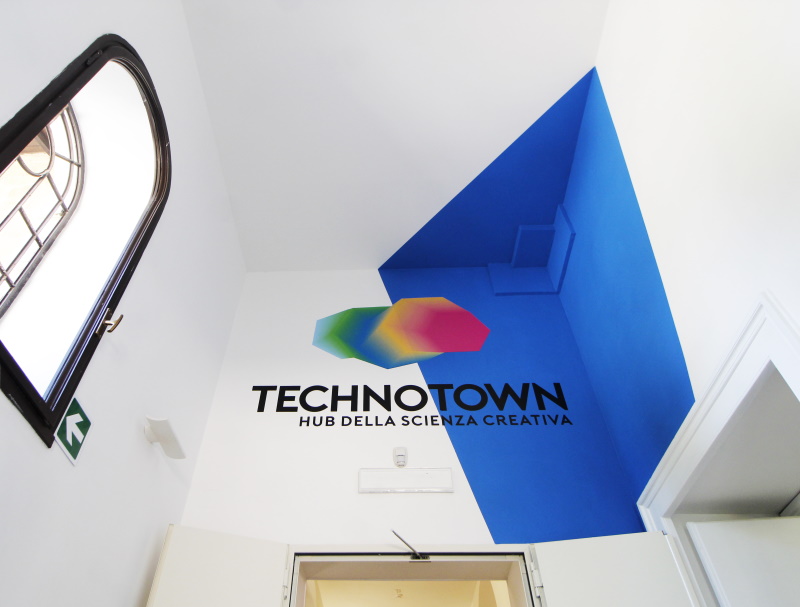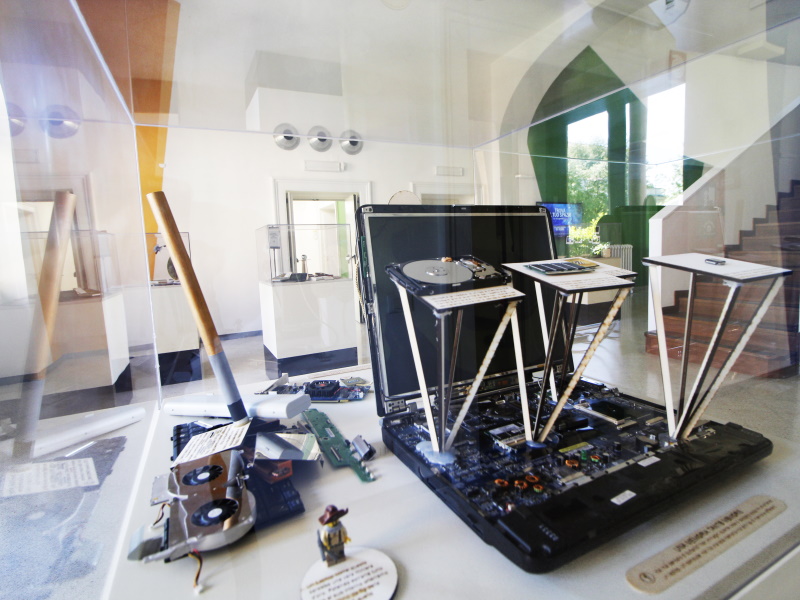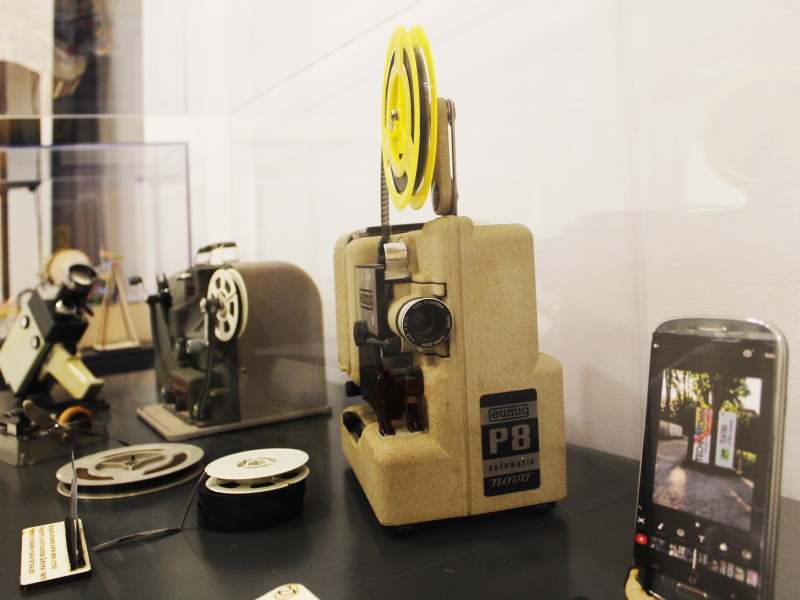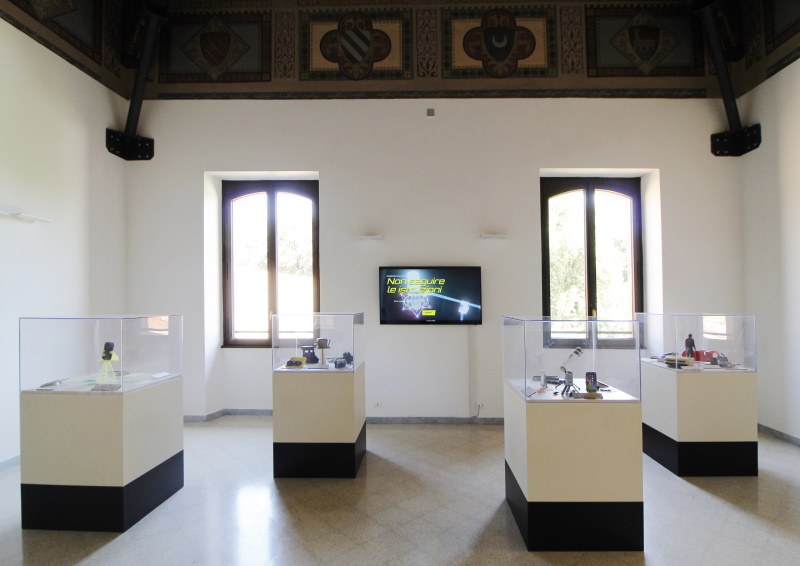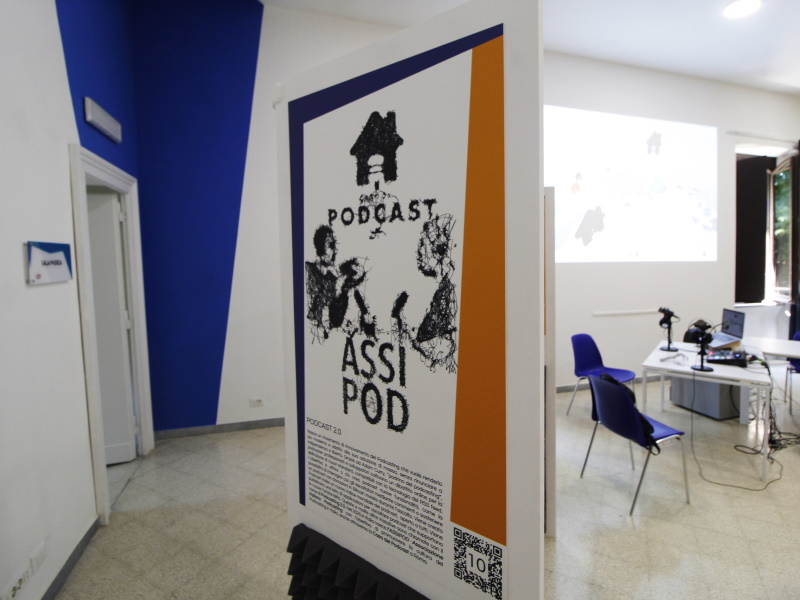 Hosted since 2006 inside the characteristic Villino Medioevale of Villa Torlonia, Technotown, the first science toy library intended for children and young people from 8 years old and up who want to approach technology through play, changes its skin and becomes an authentic creative factory for girls and boys from 12 years old: at Technotown, science, technology, ingenuity, art, and mathematics turn into creative tools to educate to achieve the impossible, with a particular focus on women protagonists in the world of innovation and scientific research.
In the new facility, young people can approach the world of research and innovation to discover and express their potential and experience pleasant opportunities to meet, compare and cooperate.
Qualified tutors are at the disposal of young users to guide them in courses, talks, and scientific aperitifs and help them find their way around the many creative workshops. Among them: Pillole elettroniche, dedicated to electronic music; Ricicla pensa crea, for a conscious and sustainable use of the 3D printer; and Calchi e resine a Villa Torlonia. There are also activities related to photography: Alternative photographic printing methods - cyanotype; Upside down - pinhole photography workshop; Camera Oscura - memory in the light; Old School Photography; Portrait Photography in the studio.
The creative factories, designed to create materials and content for use in future scheduled exhibitions, present Officina Sonica to build electroacoustic instruments; Sneak peek 3d maker, to work and produce with a 3d printer; Calchi resine laser-cutting, to make resin objects; Cianotipia: experiments in color toning; and Crea il tuo pinhole, to turn anything into a camera.
Technotown also hosts the world's first Podcast House: created in collaboration with ASSIPOD - Associazione Italiana Podcasting and with the blessing of Adam Curry, inventor of the podcast, the House is the perfect place to discover the world of digital audio content and learn how to create it by telling stories, ideas and cultures: a physical space that also features the permanent exhibition dedicated to the history of the podcast.
You may also be interested in
The Villa Torlonia Museums
Condividi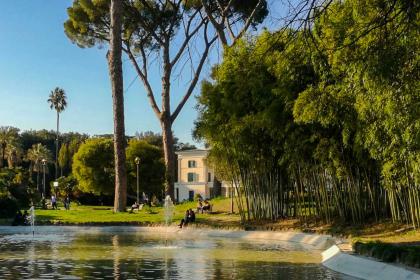 Condividi
Condividi
La ludoteca di Villa Borghese dedicata a tutti i bambini dai 3 ai 14 anni
Information
Address
POINT (12.51102937437 41.913105220835)
Timetables
Open at the public from Thursday 19 May 2022
Open from Tuesday to Sunday from 9.30 to 19.00
Closed on Monday
Contacts
Email:
info@technotown.it
Facebook:
www.facebook.com/technotownroma/
Instagram:
www.instagram.com/technotownroma
Telephone:
060608 tutti i giorni dalle 9.00 alle 19.00
Twitter:
http://twitter.com/technotownroma
Web site:
www.technotown.it
Condividi
Location
Technotown – Technologisch wissenschaftliche Ludothek, Via Lazzaro Spallanzani, 1/a
Via Lazzaro Spallanzani, 1/a
41° 54' 47.178" N, 12° 30' 39.7044" E
To find out about all accessibility services, visit the Rome accessible section.