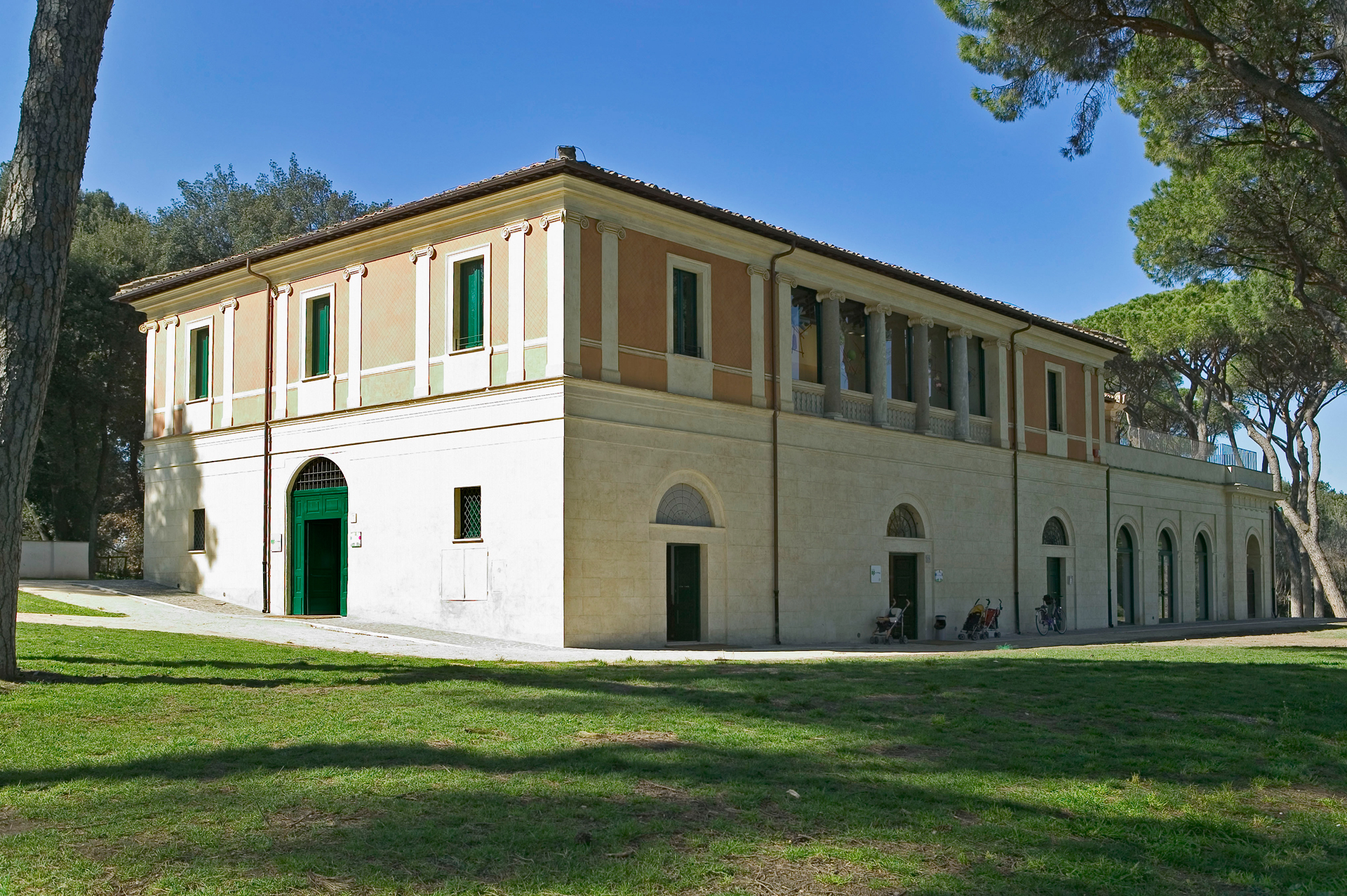 La ludoteca di Villa Borghese dedicata a tutti i bambini dai 3 ai 10 anni
This is the ideal place to entertain children; a toy library dedicated to all children aged from 3 to 10 years old. Set in the heart of Villa Borghese in a beautiful 16th century building (originally called Palazzina dell'Alboreto dei Gelsi, it was transformed by architect Asprucci in around 1791), Casina di Raffaello offers a well-structured programme of activities ranging from educational workshops to animated readings and group discussions on new publications.
Inside is a reading area with a carefully selected collection of illustrated books, tactile books, first readings, books of fairytales and nursery rhymes and lots of fun and educational games with which to inspire curiosity and creativity in children. There is an area suitable for smaller children of 0-3 years, where the furnishings transform into soft games and reading becomes a discovery of many countries in the world, while in the company of their parents. There is also a designated outdoor area with wooden structures and games by Richter Spirlgerate, which is an environment to explore and experience alone or with friends and provides a simple, interactive way to have fun in the fresh air surrounded by the greenery of Villa Borghese.
Official website
www.casinadiraffaello.it
You may also be interested in
Information
Address
POINT (12.4869973 41.9122209)
Timetables
From 13 June to 5 August and from 22 August to 9 September 2022
Monday to Thursday 8.30-16.45
Friday 8.30-16.30
Saturday 10.00-19.00
Closed: every Sunday, 29 June and from 8 to 21 August 2022 inclusive.
Birthday celebrations
The service is temporarily suspended in compliance with the guidelines indicated by the Government (Prime Ministerial Decree of 17 May 2020, attachment no. 8) and the guidelines on summer centres drawn up by the Capitoline Administration.
Contacts
Email:
casinadiraffaello.scuole@gmail.com (scuole)
Email:
info@casinadiraffaello.it
Facebook:
www.facebook.com/casinadiraffaello
Instagram:
www.instagram.com/casinadiraffaello
Telephone:
060608 info per il pubblico (tutti i giorni 9.00-19.00)
Web site:
www.casinadiraffaello.it
Services
Biblioteca
Punto vendita prodotti editoriali
Condividi
Location
Casina di Raffaello, Via della Casina di Raffaello
Via della Casina di Raffaello
41° 54' 43.9956" N, 12° 29' 13.1892" E
To find out about all accessibility services, visit the Rome accessible section.