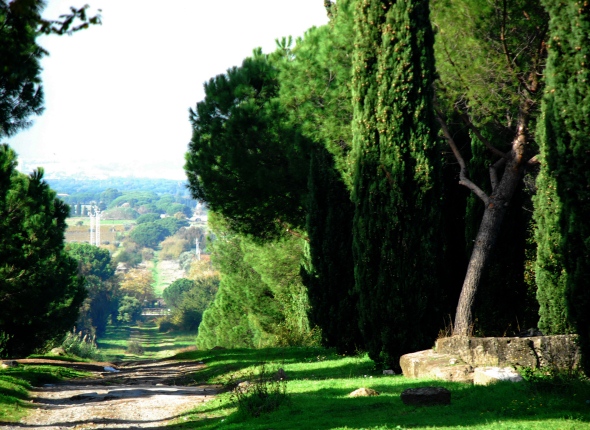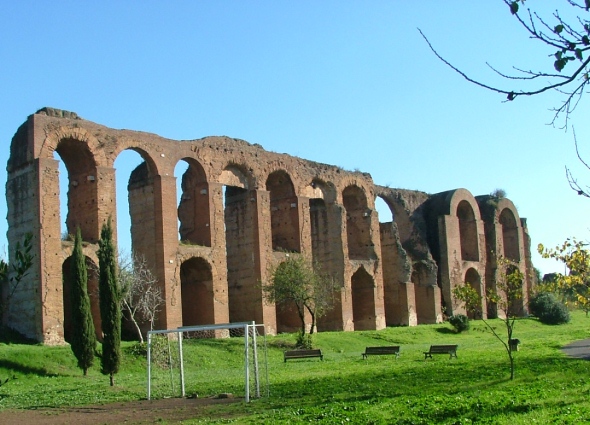 First stop:  the Park of the "Tombe Latine", one of the most important funeral sites located on the outskirts of Rome (on the Via Appia Nuova near the Colli Albani underground station – Line A). After going down Via dell'Arco Travertino and Via Tuscolana, we get to Porta Furba, which forms part of the the Felice Aqueduct that was built in 1585 on the orders of Pope Sixtus V  . 
Near the Porta Furba is the not-to-be-missed travertine fountain featuring an unusual mask sculpture of a bat, commissioned by Pope Clement XII in 1733.  Via del Mandrione, a road with a charm of its very own, begins here, whose main purpose was to ensure maintenance work could be carried out on the aqueducts.
Not far off  we come across the Felice Aqueduct  and the thirteenth century Tor Fiscale, still today well-preserved, until we arrive at the second century A.D-Mausoleum in Via del Campo Barbarico.
By taking the Via dell'Aquedotto Felice, we are able to reach the Park of Torre di Fiscale  with its enchanting blend of history and nature.
Condividi