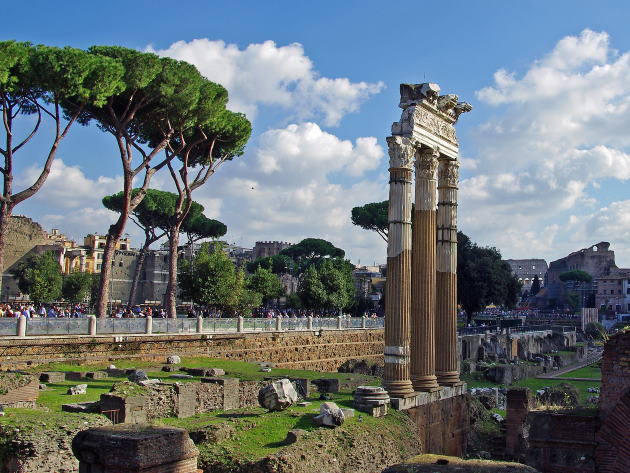 from 6 September 2021
to 12 September 2021
Walking and looking around: this is the simplest and most effective way to understand the most intimate essence of a city, discover its secrets and capture its mood. A "slow tourism", in other words, a more relaxed way of travelling and enjoying culture, respectful of the environment and sustainable but somehow freer and full of more surprises. Rome too must be enjoyed step by step, if you want to fully experience it and see its beauties that go beyond the most important monuments. And precisely to encourage "active mobility" and promote a more human-friendly use of the road, a new initiative kicks off on the second weekend of September, designed both for those who visit the city and for those who live there and cross it daily.
For two days, in conjunction with the complete closure of via dei Fori Imperiali to traffic (Saturday 11) and with the #VIALIBERA cycle/pedestrian network (Sunday 12), a new "traffic free" tourist route will allow pedestrians and cyclists to explore the city at their own pace, guided by 100 "sails" set up in all the streets involved, and discover different chapters of Rome's history. The starting point is in fact significantly at Termini Station, whose square preserves the most important and monumental remains of the ancient Servian Walls, which testify to the uninterrupted continuity of Rome for over 25 centuries.
Continuing to walk, visitors will cross some of the most evocative streets and squares of the lively Rione Monti, such as Via Urbana, Via Leonina and Piazza della Suburra, which in its name recalls the popular and infamous neighborhood of ancient Rome. Short detours from the route will lead to monuments of unique beauty, such as the Basilica of Santa Maria Maggiore or the Basilica of San Pietro in Vincoli with Michelangelo's Moses. The route finally ends in the shadow of the medieval Tor de' Conti, in front of the Imperial Forums that most exemplify the magnificence of Rome at its peak.
Condividi