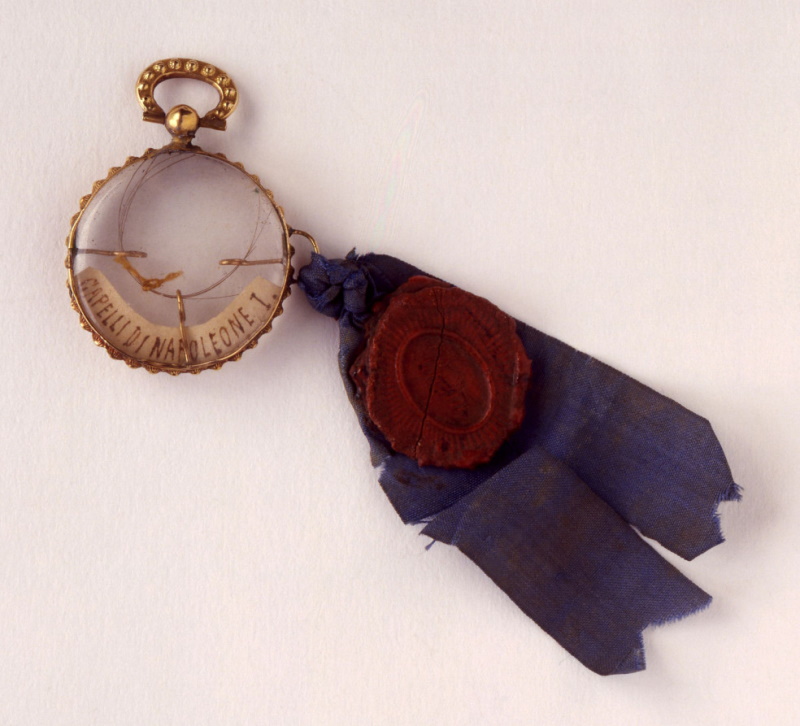 The exhibition displays materials of significant historical value, some of which are unpublished and linked to the events of the Emperor's exile and death in Saint Helena and the triumphal return of his remains to Paris in 1840.
On the occasion of the celebration of two hundred years since the death of Napoleon Bonaparte, the materials, all from the Napoleonic Museum's collections, are presented to reconstruct the extreme moments of the Napoleonic epic from the arrival of the defeated Emperor on the island of Sant'Elena, remote English rule in the South Atlantic.
Prints, paintings, sculptural and numismatic effigies illustrate, through an evocative visual story, the epilogue of the Napoleonic parable. The exhibition has four sections: Sant'Elena, the last island / Relics from exile / "Il n'est plus" / The return of the ashes to Paris in 1840, and consists of about 85 pieces, among which stand out the iconic funerary mask from the cast of the face taken by the doctor Antonmarchi immediately after Napoleon's death and numerous "contact relics" such as precious snuffboxes, parlor games, volumes from the library, refined fabrics and clothing used daily by Napoleon during his last exile. Napoleon himself was aware of this, so much so that he expressed in his will - a copy of which is present in the exhibition - the desire, later disregarded, to assign these objects to his son, to whom they would transmit the essence of his spirit.
The visual narrative intertwines with the theme of Napoleon's construction and transmission of the memory of his history, evoked by the presence of documents and volumes, such as the example of the Memorial of St. Helena by Emmanuel de Las Cases owned by Napoleon's son.
The exhibition also holds a series of cultural events and a program of five web conferences entitled La parola agli esperti. Napoleone ultimo atto… e dintorni.
You may also be interested in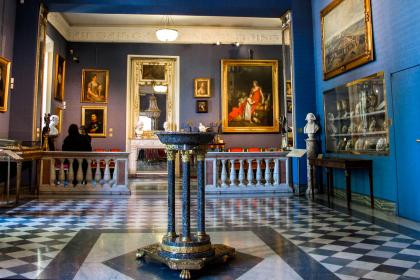 Condividi
Museo di Roma – Palazzo Braschi
Condividi
Condividi
The most iconic square of Baroque Rome
Informations
When
from 5 May 2021
to 18 September 2022
POINT (12.471862 41.901913)
Contacts
Web site:
www.museonapoleonico.it/mostra-evento/napoleone-ultimo-atto-l-esilio-la-morte-la-memoria
Timetables
From 5 May 2021 (opening to the public at 14.00) to 9 January 2022
Tuesday to Sunday 10 a.m. - 6 p.m.
24 and 31 December 10 a.m. - 2 p.m.
Last entrance half an hour before closing time
Closed on
Mondays, 1 January, 25 December
Always consult the NOTICE page before planning your visit to the museum.
Condividi
Location
Napoleone ultimo atto. L'esilio, la morte, la memoria, Piazza di Ponte Umberto I, 1
Piazza di Ponte Umberto I, 1
41° 54' 6.8868" N, 12° 28' 18.7032" E