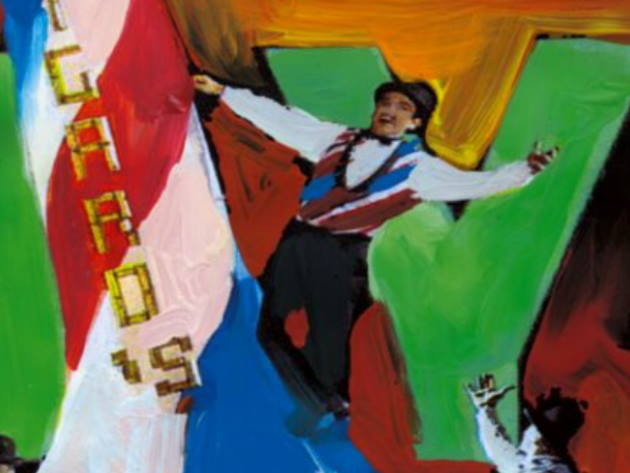 Io sono docile, son rispettosa, 
sono ubbediente, dolce, amorosa 
mi lascio reggere, mi fo guidar. 
Ma se mi toccano dov'è il mio debole, 
sarò una vipera e cento trappole 
prima di cedere farò giocar. 
(Rosina, Atto I, Scena V) 
Gioachino Rossini's masterpiece is back on stage at the suggestive Baths of Caracalla as part of the summer season of the Teatro dell'Opera di Roma with the direction of Lorenzo Mariani and the musical conduction of Stefano Montanari. 
Taken from the play of the same name by Pierre -Augustin Caron de Beaumarchais, the opera buffa in two acts, with a libretto by Cesare Sterbini, was premiered at the Teatro di Torre Argentina during the 1816 carnival with the title of Almaviva, o sia l'inutile precauzione, ending among the whistles, due to the acclaimed previous Paisiello's version. However, already from the second performance, the work was a huge success, becoming one of the most ever represented in the world. 
The Hollywood-style production - with sets by William Orlandi, lighting by Linus Fellbom, choreography by Luciano Cannito and original costumes by Silvia Aymonino - accompanies the story full of disguises and sudden twists and turns. The Count Almaviva is secretly in love with the beautiful Rosina, who lives as a prisoner in the house of her elderly guardian, Don Bartolo, who is determined to marry her. The Spanish nobleman asks the barber and factotum Figaro for help to conquer the girl. The man will help the two lovers to fulfil their love dream with a series of tricks and subterfuges. 
On stage, a prestigious cast - including Davide Luciano, Cecilia Molinari and Rene' Barbera - sings the enchanting Rossini arias, accompanied by the Teatro dell'Opera Chorus conducted by Roberto Gabbiani.
Conductor Stefano Montanari 
Director Lorenzo Mariani 
Movement Director Luciano Cannito 
Chorus Master Roberto Gabbiani 
Set Designer William Orlandi  
Costume Designer Silvia Aymonino 
Lighting Designer Linus Fellbom 
Cast 
Figaro Davide Luciano  
Rosina Cecilia Molinari  
Il Conte Di Almaviva Rene' Barbera  
Don Bartolo Marco Filippo Romano  
Don Basilio Alex Esposito  
Berta Francesca Benitez 
Fiorello Davide Giangregorio 
Teatro dell'Opera di Roma Orchestra and Chorus  
A Teatro dell'Opera di Roma production 
with italian and english surtitles 
Photo: Teatro dell'Opera Official Website
Informations
When
from 2 August 2022
to 9 August 2022
POINT (12.495191 41.879187)
Contacts
Email:
ufficio.biglietteria@operaroma.it
Facebook:
www.facebook.com/operaroma
Online purchase:
www.ticketone.it/artist/terme-caracalla/il-barbiere-di-siviglia-teatro-dellopera-di-roma-2634518
Telephone:
06 481601 (Centralino Teatro dell'Opera) - 06 4817003 (biglietteria)
Web site:
www.operaroma.it/spettacoli/il-barbiere-di-siviglia-7
Timetables
Dal 2 al 9 agosto 2022
Martedì 2 agosto ore 21.00
Venerdì 5 agosto ore 21.00
Domenica 7 agosto ore 21.00
Martedì 9 agosto ore 21.00
Giorni di chiusura
Monday, Wednesday, Thursday, Saturday
Condividi
Location
Il barbiere di Siviglia, Viale delle Terme di Caracalla, 52
Viale delle Terme di Caracalla, 52
41° 52' 45.0732" N, 12° 29' 42.6876" E