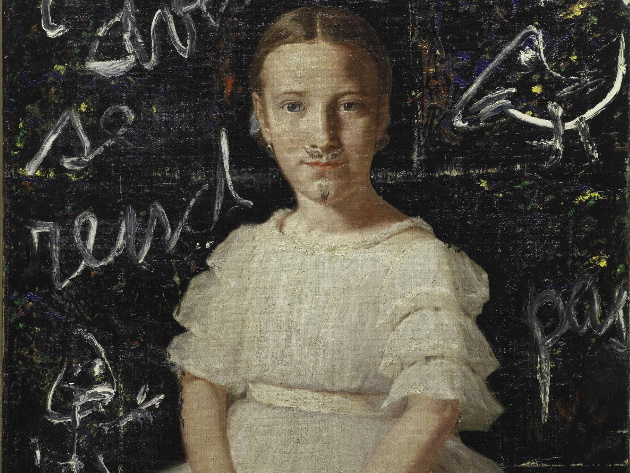 The Academy of France in Rome - Villa Medici presents Scribbling and Doodling. From Leonardo da Vinci to Cy Twombly, the exhibition event in two unprecedented and complementary presentations, one in Rome (from 3 March to 22 May 2022) and the other in Paris (from 19 October 2022 to 15 January 2023).
Approximately 300 original works from the Renaissance to contemporary times highlight one of the most unknown and least controlled aspects of the practice of drawing, or rather, doodling, in the artistic sphere in its many facets. Scribbling and Doodling shows how these experimental, transgressive, regressive and liberating graphic practices, which seem to obey no rules, have always accompanied the artistic creation. From Leonardo da Vinci to Michelangelo to Pontormo, Titian, Bernini, and well-known modern and contemporary artists such as Picasso, Dubuffet, Henri Michaux, Helen Levitt, Cy Twombly, Basquiat, and Luigi Pericle.
The Roman exhibition, which includes loans from prestigious Italian and European institutions, presents about 150 works divided into six thematic sections that combine Renaissance and contemporary works:
1. In the shadow of the workshop
2. Drawing at play
3. Untidy compositions
4. The Childhood of art
5. Childishness
6. The call of the wall    
The exhibition in Rome presents some outstanding loans such as the extraordinary palimpsest of drawings drawn on the back of the Triptych of the Madonna by Giovanni Bellini, preserved at the Gallerie dell'Accademia in Venice, visible to the public for the first time, drawings by Benozzo Gozzoli, Fra Bartolomeo, Michelangelo, Pontormo, Titian, Taddeo Zuccari, Simone Cantarini, Algardi, and Bernini.
Several artworks, featured in both venues, underscore the link between the Rome and the Paris exhibitions. Among them are the studio walls of Mino da Fiesole and Giacometti studios; the Portrait of Child with a Drawing by Giovanni Francesco Caroto; photographs by Brassaï and Helen Levitt, as well as several iconic works by Cy Twombly, Asger Jorn, the Cobra group, Luigi Pericle, and other modern masters such as Giacomo Balla.
Informations
When
from 3 March 2022
to 22 May 2022
POINT (12.482476 41.907928)
Contacts
Web site:
www.villamedici.it/a-la-villa-fr/gribouillage-scarabocchio-da-leonardo-da-vinci-a-cy-twombly
Timetables
dal 3 marzo al 22 maggio 2022
Dal lunedì alla domenica dalle ore 11.00 alle 19.00
Chiuso il martedì
Per aggiornamenti e  modalità di visita consultare il > sito ufficiale
Informazioni per accedere alla Villa Medici > sito
La mostra è accompagnata da una serie di conferenze e da proiezioni di film d'artista provenienti dalle collezioni del Musée national d'art moderne – Centre Pompidou di Parigi.
Condividi
Location
Gribouillage - Scarabocchio. Da Leonardo da Vinci a Cy Twombly, Viale della Trinità dei Monti, 1
Viale della Trinità dei Monti, 1
41° 54' 28.5408" N, 12° 28' 56.9136" E