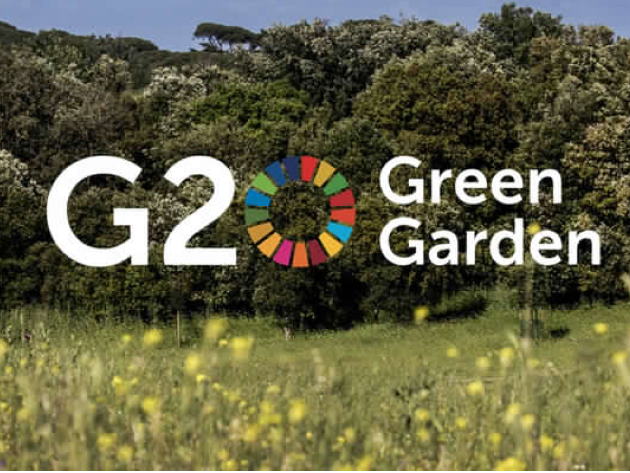 Rome's first garden dedicated to the defense of biodiversity and sustainable development, an educational and informative trail come to life thanks to the collaboration between FAO, the Municipality of Rome, the Lazio Region and the Appia Antica Park and evocatively sited in the Caffarella Valley, part of the Appia Antica Regional Park – an area of ​​great archaeological, environmental, historical and cultural value.
Open until October, the garden features installations celebrating nature and showcasing the Sustainable Development Goals of the United Nations' 2030 Agenda, which include, among others, ending poverty, eradicating hunger and creating sustainable cities. The G20 Green Garden is set to be landscaped in stages. The autumn season will see the planting of the lucus, or "sacred grove", an agricultural rite harking back to the antiquity. In the run-up to October, the space will also serve as a physical and virtual backdrop to high-level G20 events.
The Appia Antica Archaeological Park joins the initiative with cultural and archaeological itineraries in the Park sites with a constantly evolving calendar. Until the end of October, the Church of Sant'Urbano alla Caffarella is also exceptionally open on Saturday mornings with free guided tours by the Capitoline Superintendency for Cultural Heritage and the Appia Antica Regional Park. It is precisely in the space opposite the church that an iconic tree will be placed: a symbol of the values and objectives which must unite the international community.
You may also be interested in
Informations
When
from 11 June 2021
to 30 October 2021
Contacts
Web site:
www.parcoarcheologicoappiaantica.it/senza-categoria/g20-green-garden/
Web site:
www.sovraintendenzaroma.it/content/g20-green-garden-2021
Condividi