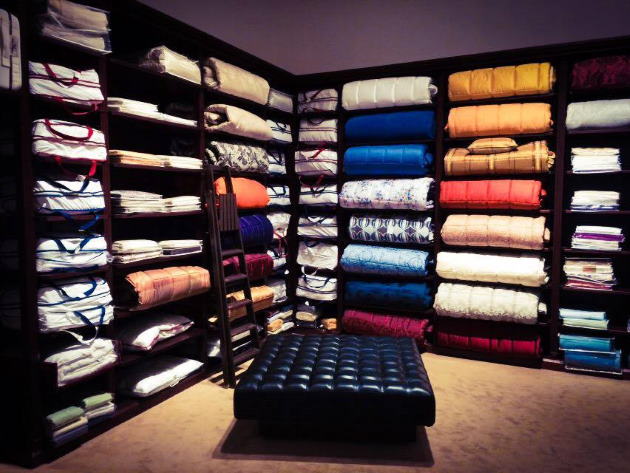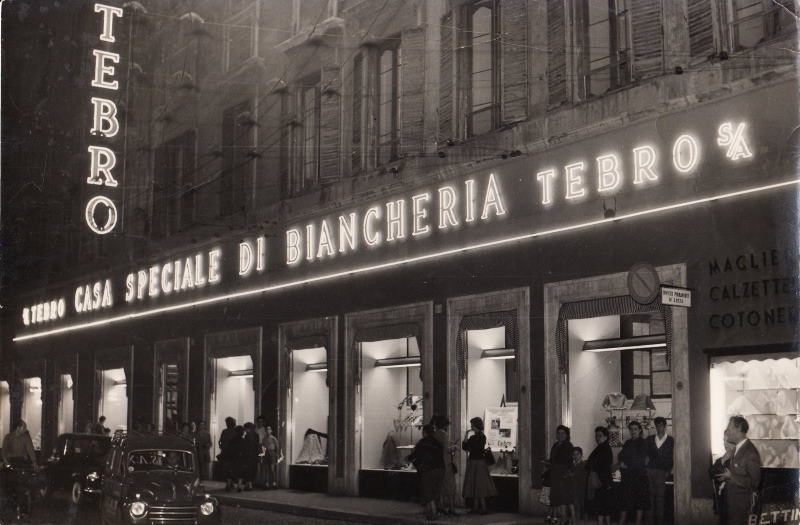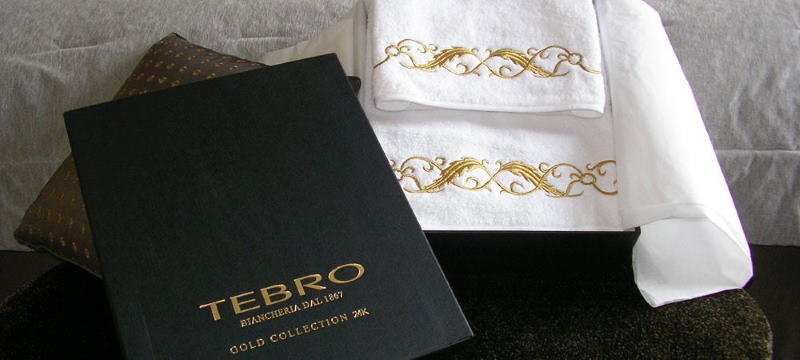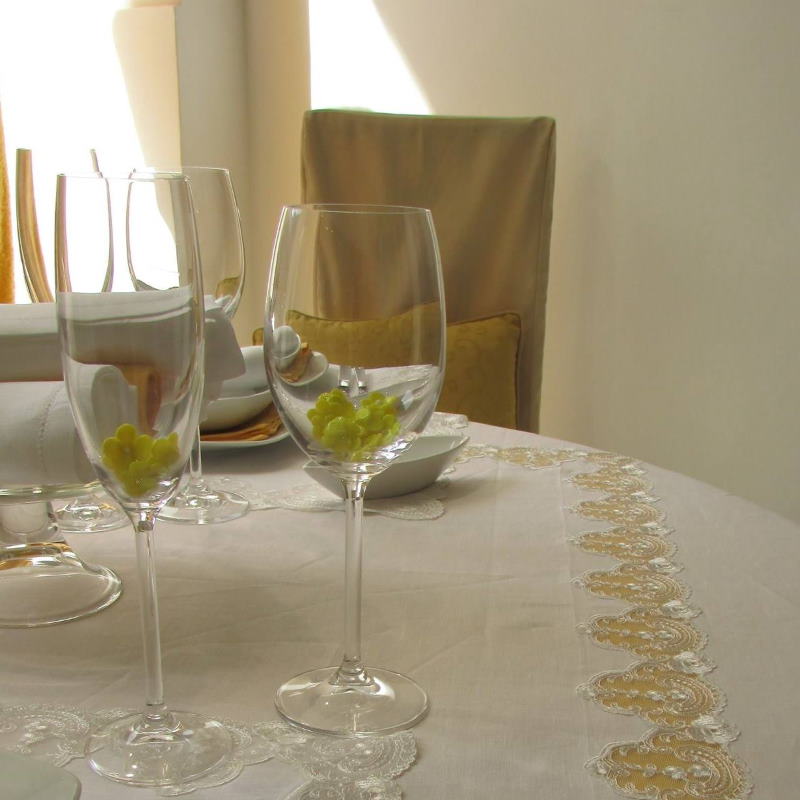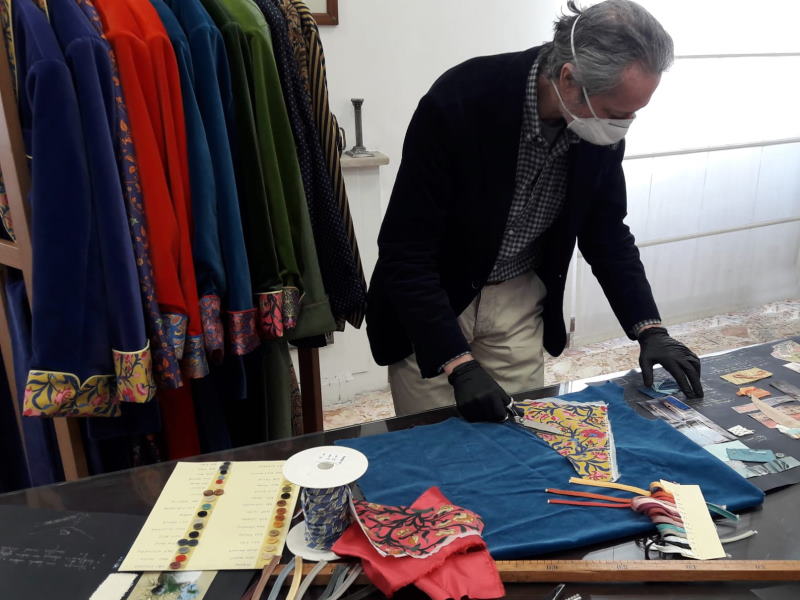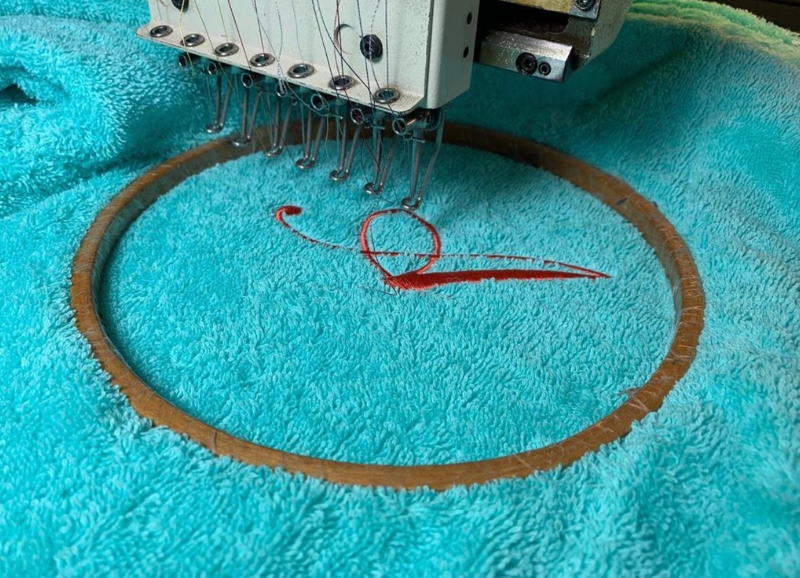 Linens, silks and fine cottons: quality, style and customer care since 1867
 
Founded in Rome over 150 years ago by a group of local entrepreneurs in the same historical location where it is still present today, the Pallavicini-Montorio palace on Via dei Prefetti, a few steps from the Parliament, Tebro – the acronym for Tessuti biancheria Roma – began its history in the second half of the 19th century and soon became one of the most exclusive textile warehouses in the city.
At the end of the thirties the company was acquired by the Pizzolato family: since then, passing through three generations, Tebro has been able to combine history, tradition and innovation, distinguishing itself for the flawless service and the quality of the fabrics, and creating exclusive collections ranging from refined embroidered sheets to elegant tablecloths or tailor-made and personalized products.
Stefano Pizzolato, Tebro's CEO since the nineties and president of the Association of Historical Stores of Excellence, tells us about his work and his "made in Rome" story.
"Tebro was born in 1867: a few years later its story intertwined with our family. At the beginning of the 20th century, my grandfather Mario got hired as a director of the store; a few more years and, in 1920, the group of Roman entrepreneurs who had invested in the shop, realizing one of the first luxury department stores of the city, decided to sell the company to him and to the other three directors. Over time my grandfather bought out his partners. Tebro thus became, from the 1940s, the company and the passion of our family, a passion that has been handed down from generation to generation. When we were children, my brother Alessandro and I used to run in what seemed like an immense string of rooms, almost a museum to us, with its eleven shop-windows and its over 1,000 square meters. Today we continue the work done by our grandfather first and then by our father to preserve this legacy.
We have all learned a lot from the older generations, for example, the importance of treating customers professionally and with respect. The shop has historically supplied noble Roman families, politicians, show business personalities, great entrepreneurs and royal families from the Arab world but, among our customers, we are also proud to number at least the last 7 popes. 
In this last regard, something that stood out to me was linked to a pope we particularly love, John Paul II. For his last birthday, we were asked to make tablecloths for lunch and 10 napkins with the initials of the Holy Father and the Vatican logo, a number that seemed us quite high for one occasion. We were puzzled but they explained to us that the pontiff's napkins were changed very often and then kept by the Vatican officials as relics. Tebro has also provided the linen for the President of the Republic's plane. Despite the many questions journalists kept on asking us promising a favorable publicity, we have always respected our customer's privacy and we have strengthened our commitment to confidentiality. We didn't get an immediate return, but the values underlying our corporate culture have paid off over time and we still supply the Quirinale. 
Seriousness, responsibility, principles of conduct, commitment and love for our company marked the success of our history. Needless to say, however, Tebro has changed a lot since its early beginnings. To remain competitive, companies must continually evolve and adapt to the market, providing new products and services, albeit in the context of their own tradition. About 20 years ago, for example, we started designing and creating our collections. Today Tebro is a single-brand industry leader in Rome in household linen.
The ability to innovate and change, both in processes and procedures, is the main growth factor even in a time of crisis. The recent lockdown period represented, despite everything, an opportunity for reflecting pending the restart. We read and studied a lot, trying to learn as much as possible and take advantage of the time apparently lost to evaluate new services and products, think of a diversification of the business and strengthen the image of our company. After all, every change is a new challenge." 
Photo Official Facebook Account
 
Information
Address
POINT (12.4772 41.902579)
Timetables
For opening and closing times and access, please contact directly the shop.
Contacts
Facebook:
www.facebook.com/tebrobiancheria
Twitter:
https://twitter.com/Tebro_Spa
Condividi
Location
Tebro Biancheria dal 1867, Via dei Prefetti, 46-56
41° 54' 9.2844" N, 12° 28' 37.92" E
To find out about all accessibility services, visit the Rome accessible section.