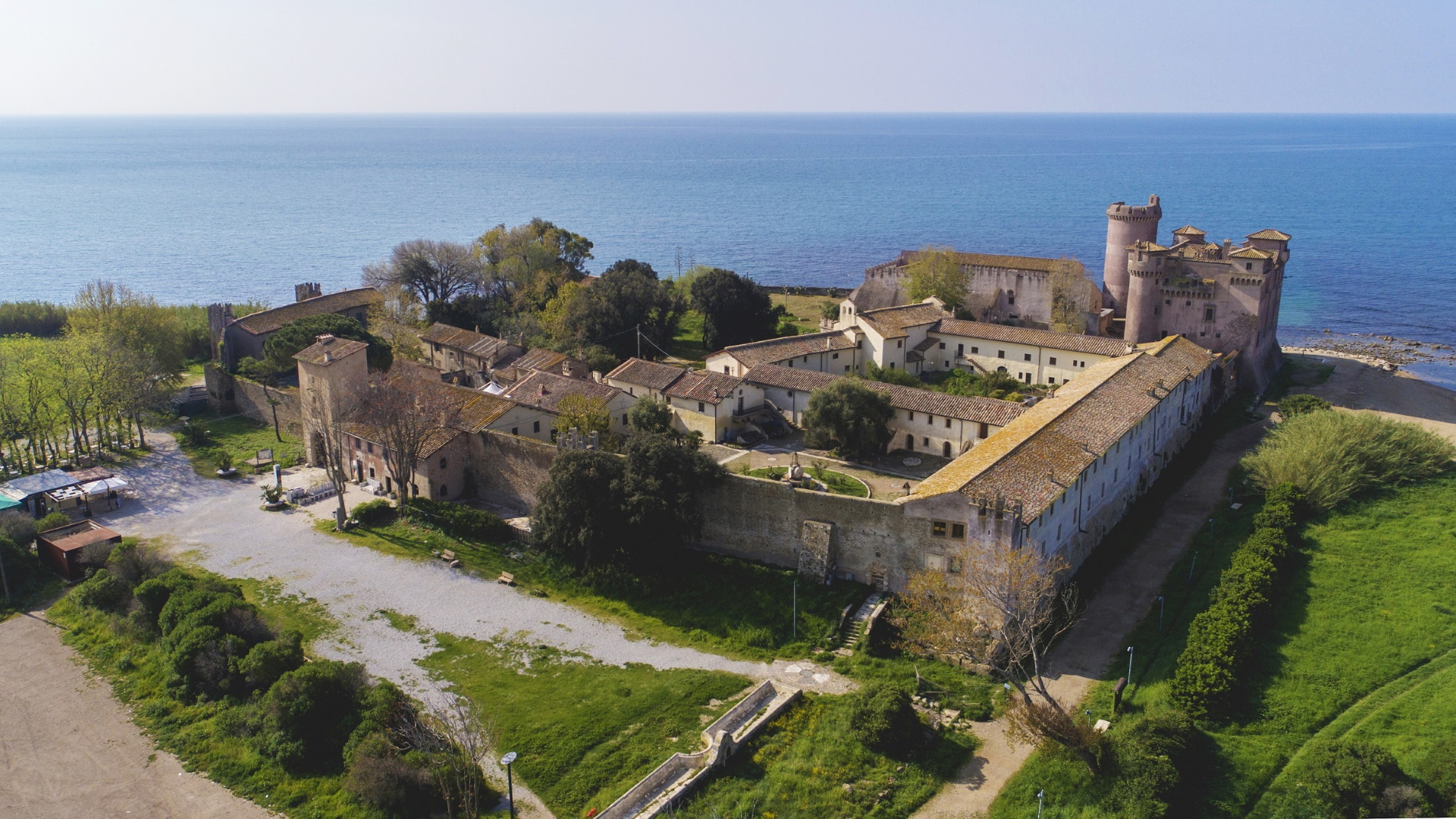 The Castle of Santa Severa in Santa Marinella traces its origins to the Roman period. It was built on the polygonal walls of the Roman castrum, whose walls remain visible today, in particular on the right side of the fortress, and inside there are (on the ground or embedded in the medieval structures) relics of the ancient structures. The castrum was an army camp where a Roman unit of the Roman army occupied a permanent or temporary position. It was rectangular in form, and a protective digger was almost always excavated around it.
The castle was built in the area of the ancient site of Pyrgi, the Roman port city founded between the end of the 7th and the beginning of the 6th century BC. The historians believe that the castrum of Pyrgi, whose name means 'tower', was inhabited without interruption until late antiquity, at least until the 4th-5th century AD.
Between the 10th and 11th centuries, the Tuscia counts commissioned the construction of a fortress in the area, dedicated to the young Severa, who had been martyred in 660 in a nearby place. The actual castle, however, originated in the 14th century. The village was gradually built up in various stages during the 15th and 16th centuries.
It belonged to various noble Roman families for five hundred years, from 1482 to 1980, and was a possession of the Order of the Holy Spirit. Between the sixteenth and seventeenth centuries, it was the resting place of many popes, including Gregory XIII, Sixtus V and Urban VIII. After reaching its period of maximum splendour in the seventeenth century, the Castle then experienced a long and slow decline. In 1943 it was used by the Germans as a strategic military post.
Restoration work in recent years has brought to light important archaeological discoveries, such as a section of polygonal walls dating back to the 3rd century B.C. and some sections of walls dating back to the 13th century.
Information
Contacts
Email:
info@castellodisantasevera.it
Facebook:
www.facebook.com/CastellodiSantaSevera
Instagram:
www.instagram.com/castellosantasevera
Online reservation:
www.coopculture.it/heritage.cfm?id=229
Telephone:
06 39967999 info e prenotazioni
Twitter:
http://twitter.com/Castello_Severa
Web site:
www.castellodisantasevera.it
Condividi
To find out about all accessibility services, visit the Rome accessible section.