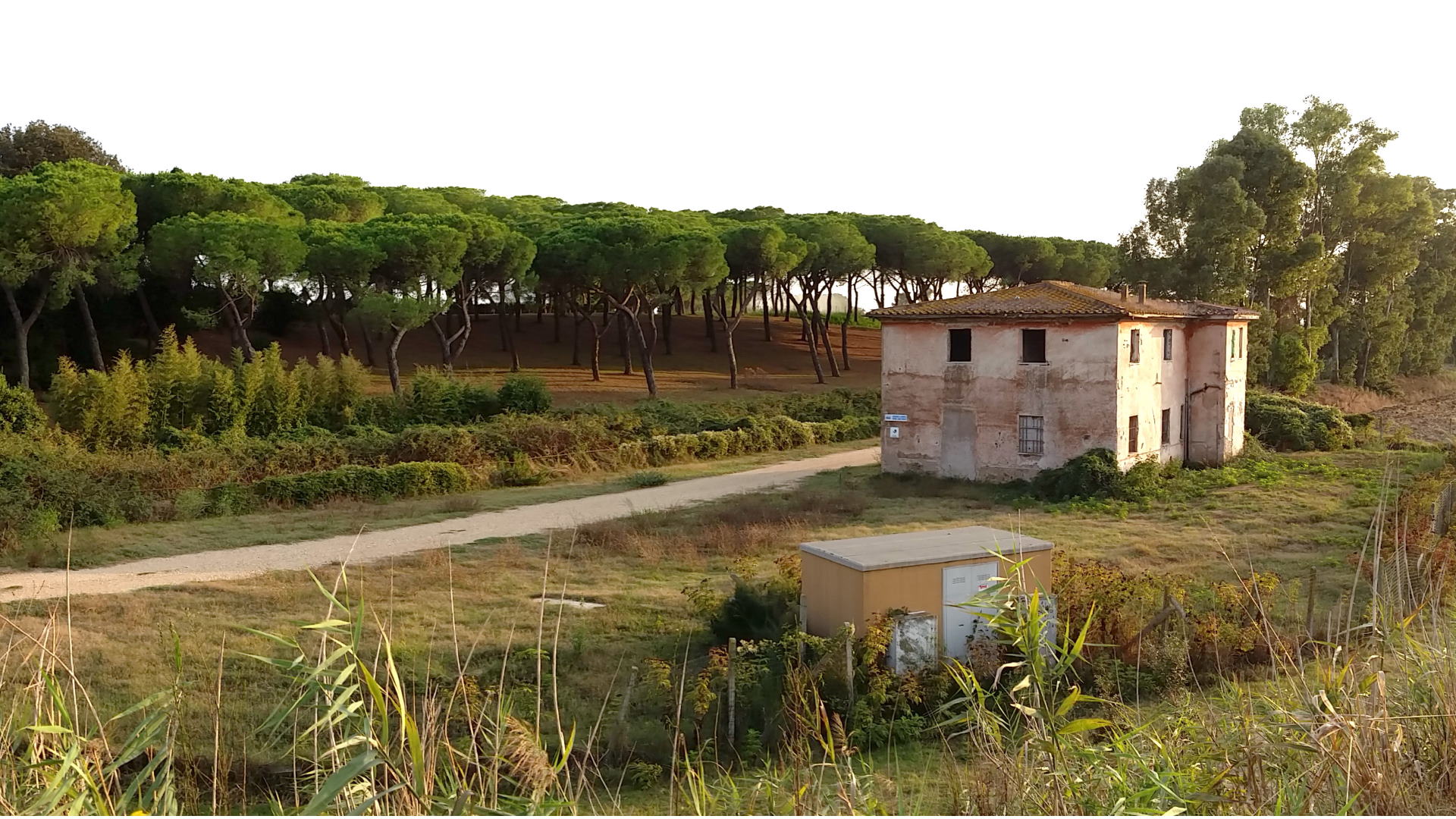 We are in the Natural Reserve of the Roman Coast. The drainage, carried out about a century ago, gave back fertility to these fields, thus restoring their agricultural and pastoral use. The fields lie among pines and eucalyptus. In particular, the history of the latter is curious: they were imported from Australia and planted during the drainage works for their ability to absorb water from the soil.
If you pay attention to the place names in this area, you will notice many references to salt – in Italian 'sale'. Look at the map: you will find, for instance, 'Via dei Monti del Sale' or 'Via delle Saline'. In fact, this part of Ostia Antica, called 'Saline di Ostia', owes its name to the presence, in the past, of a huge saltern. This saltern was very important in Roman times; it supplied Rome in the period of the monarchy, since salt was used as remuneration to pay the soldiers' salary in Roman legions. Hence the term 'salary', that is the remuneration received by an employee for his services.
The salt obtained from the Saltern of Ostia was of excellent quality. The Tiber, with its action of sediment deposit, gradually increased the distance between the salterns and the sea. Therefore, the supply of sea water required a continued work of lengthening and draining of the emissary pit. The area of the Salterns had its heyday in the Middle Ages, when the first inhabitants peopled the village of Ostia Antica. In that period the town of Ostia, developed around the village, lay on a strategic point for the control of people and goods bound for Rome going up the river Tiber.
Besides working as a defense for the mouth, it was the most important center where the precious resource, the salt, was collected. This activity is related to the construction of several Renaissance buildings, including the 'Casone del Sale' now incorporated in the excavations of Ostia Antica (it hosts the Museum of Ostia Antica). All these buildings, even if in different periods, were used for housing of goods and of people. In particular, the 'Casone del Sale', after the change of route of the Tiber in 1557, would be used as a storage place for salt.
Condividi
To find out about all accessibility services, visit the Rome accessible section.