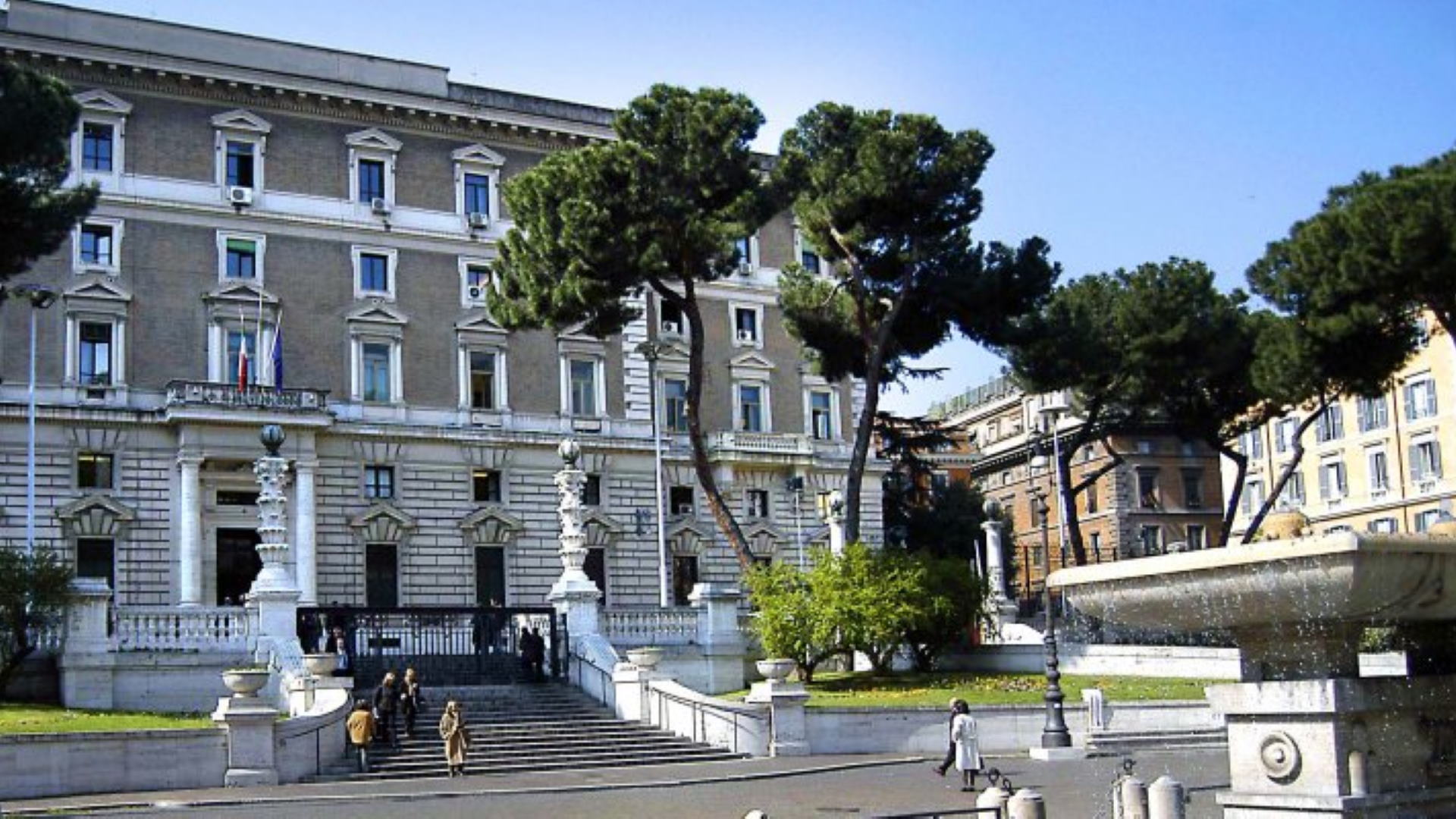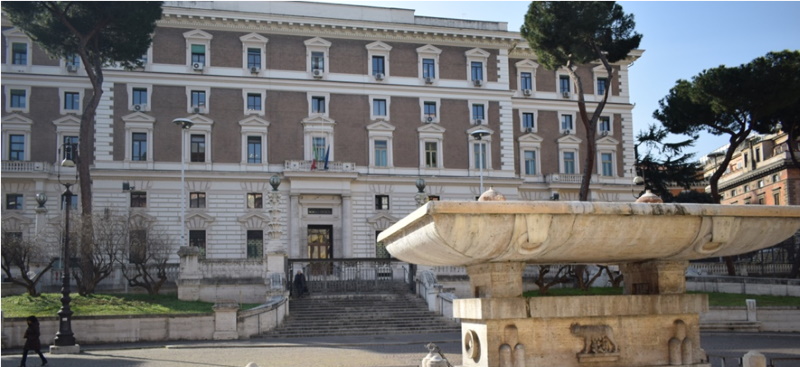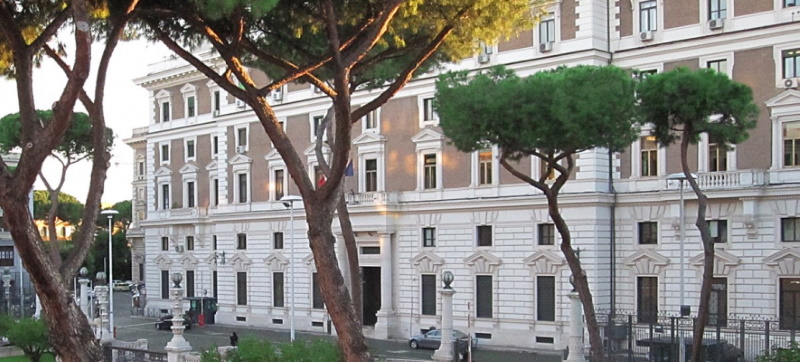 In 1911, the statesman Giovanni Giolitti, head of the Government, conceived this monumental building as the nerve center of the executive power of the Italian State.
With a specific ministerial decree, Giolitti conferred the design of the building on the architect Manfredo Manfredi. According to the statesman's wishes, Palazzo del Viminale should be built on the Viminale hill, not far from the Palazzo del Quirinale and the Parliament.
The design took years of work, numerous projects were drawn up, each presenting changes relating to the buildings and the choice of materials used, mainly for economic reasons.
On 15 October 1912, the Ministry of Public Works approved the final project for 8 million lire. On 23 October of the same year, it was also confirmed by the State Council. The inauguration took place on 9 July 1925, but the grand staircase of honor, only partially completed and devoid of the expected decorations, was achieved later.
For this vast complex, Manfredi drew inspiration from the architectural shapes of Greco-Roman classicism. He just adapted them to the taste and sensitivity of the time.
The Palazzo del Viminale is made up of imposing external fronts and large internal spaces. It is connected by a complex and efficient network of covered communication passages. On 5 floors, the structure consists of hundreds of rooms. They give life to a series of internal itineraries and paths of honor. In the most monumental area of the building, you can admire the impressive entrance with three arches, the vestibule and the elements between it and the Palazzo degli Uffici, the large three-light windows, the refined corner balconies.
Also noteworthy are: the grand staircase of the Palazzo degli Uffici, the hall of the Council of Ministers, and the entrance staircase with decorations in precious wood, marble, stucco, and elegant glass inserts.
The refurbishment of the square in front of the palace was only completed in April 1931. Manfredi decorated the staircase parapets with gigantic spirals, the central basin by ramps for vehicles, the street lamps were built in the guise of gilded columns, the candelabra, on the other hand, were formed with stylized acanthus baskets.
In 1961, Palazzo del Viminale became the exclusive seat of the Ministry of the Interior. The Council Presidency being transferred to Palazzo Chigi.
Photo: Ministero dell'Interno
Information
Address
POINT (12.494162 41.899529)
Contacts
Web site:
www.interno.gov.it/it/viminale/palazzo
Condividi
Location
Palazzo del Viminale, Piazza del Viminale, 1
41° 53' 58.3044" N, 12° 29' 38.9832" E
To find out about all accessibility services, visit the Rome accessible section.