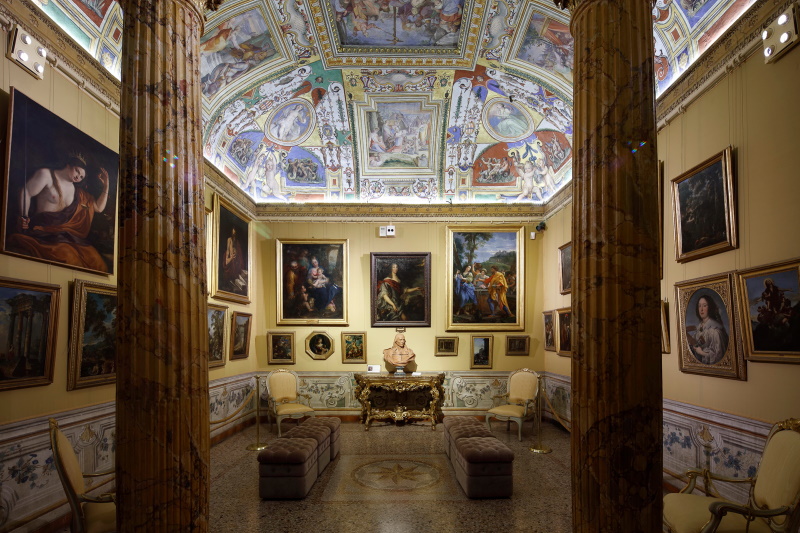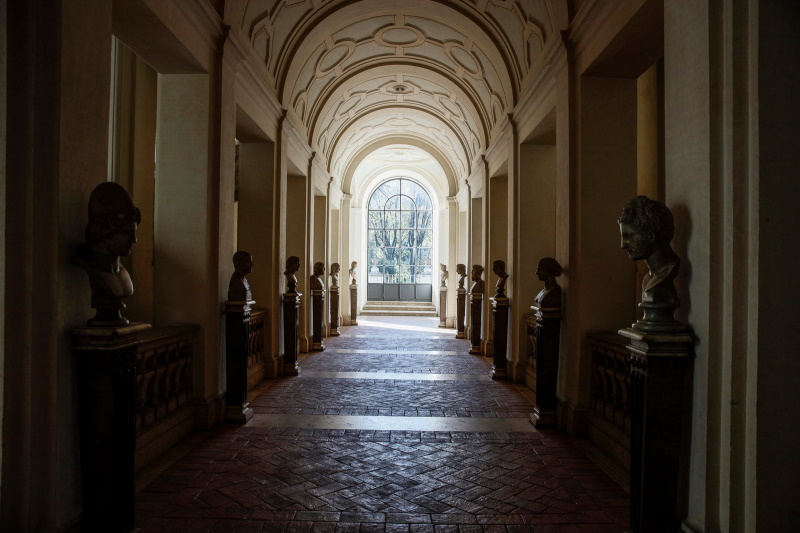 The palace was built towards the end of the 15th century by Cardinal Raffaele Riario (1461-1521), brother of Pope Sixtus IV della Rovere and father of Pope Julius II.
Between 1659 and 1689, the building underwent some changes thanks to Queen Christina of Sweden, who converted to Catholicism and lived there after moving to Rome in 1655. Christina, a woman of great culture and lover of the arts, elected the building as the seat of the Academy of Arcadia, the intellectual circle she set up. She also transformed its interiors so that they could house her collections of statues and paintings.
Palazzo Corsini has hosted illustrious personalities such as Bramante, Michelangelo, and Erasmus of Rotterdam.
In 1736, the palace passed to the Corsini, a wealthy Florentine family, after the election of Cardinal Lorenzo (Florence 1652 - Rome 1740) to the papal throne, with the name of Pope Clement XII. The architect Ferdinando Fuga restored the residence between 1732 and 1736. To adapt it to a home worthy of the Corsini family and their new papal status, Fuga built a new wing of the building, mirroring the existing one, and a central structure with a monumental staircase. The result was the linear and majestic façade overlooking via della Lungara, with a triple-arched portal surmounted by a balcony with three windows with the Corsini coats of arms; the articulated rear portion overlooks the vast garden that extends as far as the Janiculum.
In 1883, before returning to Florence, Prince Tommaso junior Corsini sold the property and art collections to the Kingdom of Italy, contributing to the birth of the first Italian National Gallery.
Today, the building houses the Accademia dei Lincei, with the cardinal nephew Neri Corsini's collection of books and one of the most prestigious collections of the National Gallery of Ancient Art, consisting of marbles, sculptures, and paintings all of a classicistic tendency. The extraordinary collection of prints, on the other hand, constitutes the oldest nucleus of the current National Institute of Graphics.
Furthermore, most of its gardens are part of the magnificent Botanical Garden of Rome.
You may also be interested in
The Galleria Nazionale di Arte Antica - Palazzo Corsini
Condividi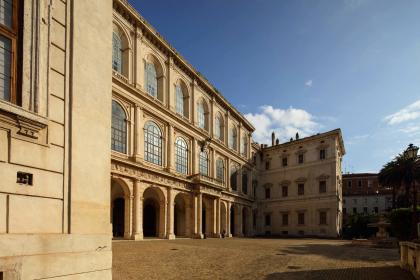 The Galleria Nazionale di Arte Antica - Palazzo Barberini
Condividi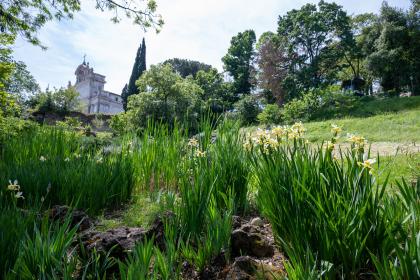 The Botanical Garden of Rome
Condividi
Information
Address
POINT (12.466906 41.893303)
Timetables
Il Palazzo è sede dell'Accademia Nazionale dei Lincei, della Galleria Nazionale d'Arte Antica Galleria Corsini  e della Biblioteca Accademia Nazionale dei Lincei e Corsiniana (vedi schede specifiche).
Condividi
Location
Palazzo Corsini, Via della Lungara, 10
41° 53' 35.8908" N, 12° 28' 0.8616" E
To find out about all accessibility services, visit the Rome accessible section.