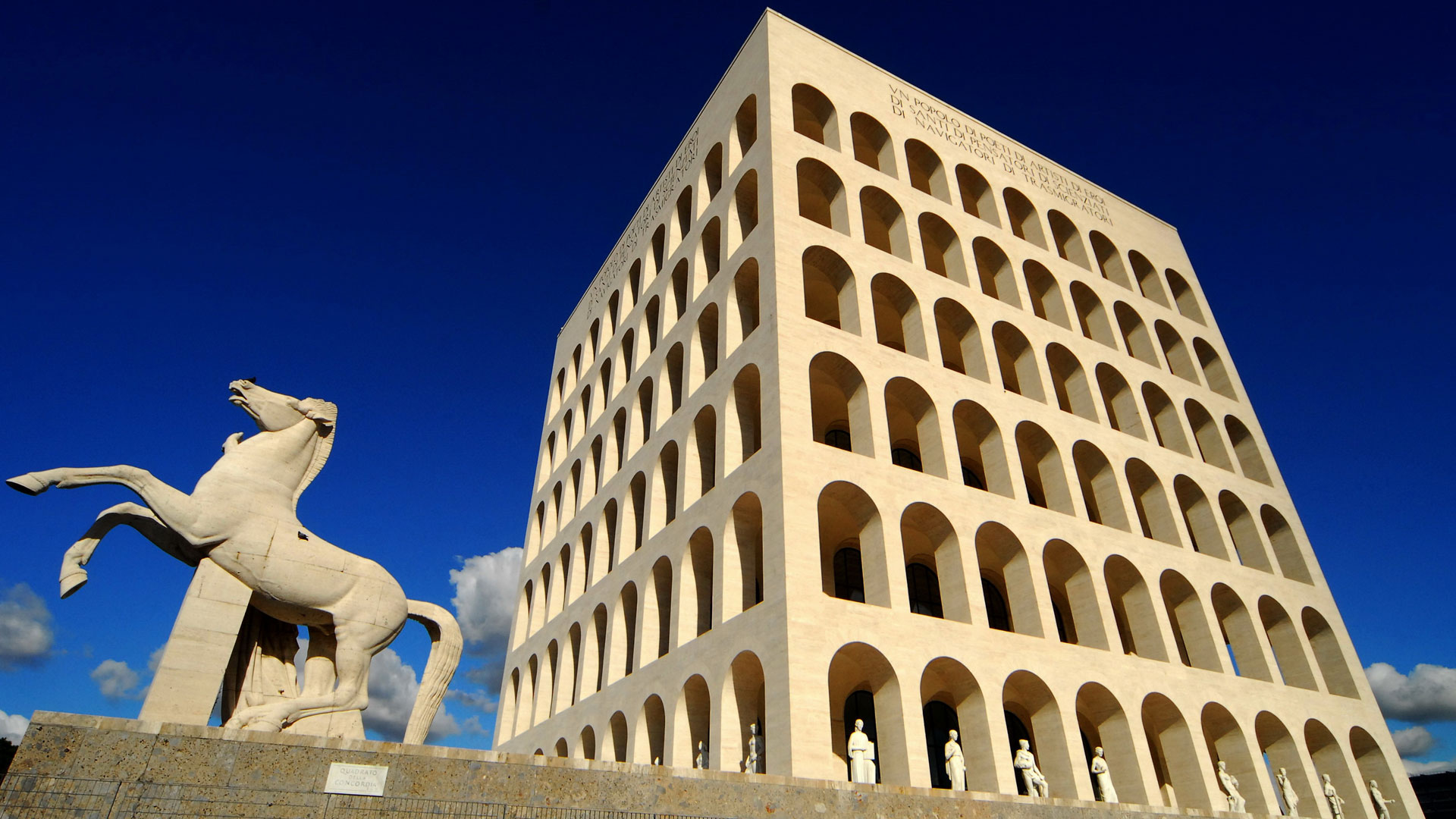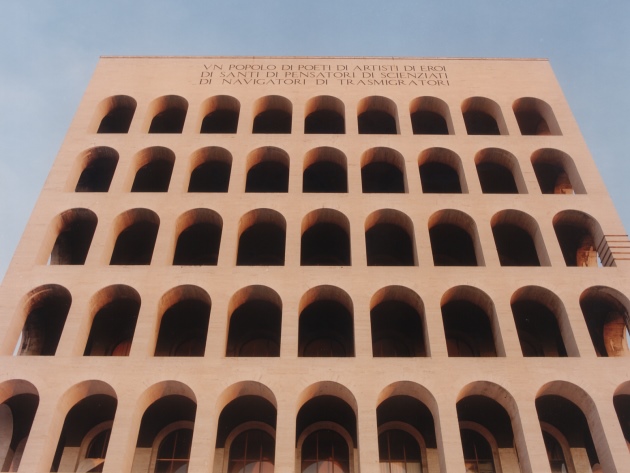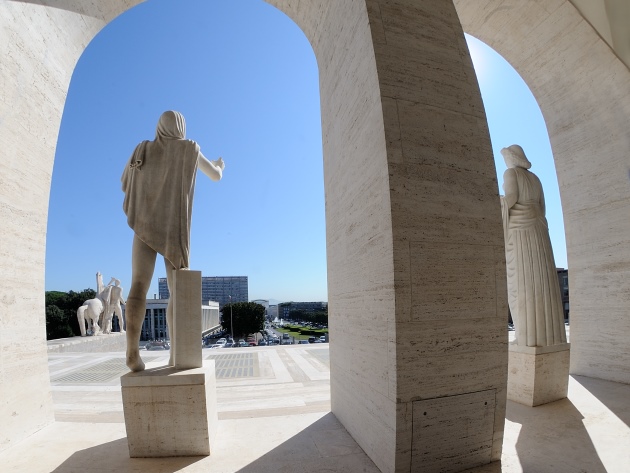 Palazzo della Civiltà Italiana, also known as Palazzo della Civiltà del Lavoro, is one of the symbols of EUR district and is considered the architectural icon of the Roman 20th century and exemplary model of the monumentality of the neighbourhood.
The imposing building is also simply known as the "Square Colosseum"; of the famous Roman ancestor resumes the tight sequence of arches, an architectural element typically representative of Italian and Roman civilization, in particular, repeated 216 times in the four equal façades.
Already conceived in 1936 and planned in 1937 in view of the 1942 Universal Exposition in Rome, its construction began in 1938 in the centre of Quadrato della Concordia, as part of the major urban intervention that led to the construction of the EUR district. The work was interrupted in 1943, due to the Second World War, and then completed in the post-war period.
Following a public competition, a jury chaired by Marcello Piacentini chose the project by the architects Giovanni Guerrini, Ernesto La Padula and Mario Romano. For reasons of economy and time, the structure, originally designed in masonry, was made of reinforced concrete and covered with travertine slabs; on the sides of the two opposite staircases, there are the four sculptural groups of the Dioscuri by Morbiducci and Felci, while under the arches of the first order there are 28 marble statues, depicting arts and human activities that celebrate the Italic genius.
During the Universal Exposition, the building was supposed to host the Exhibition of Italian Civilization, and later to become a permanent museum of Italian civilization. Hence, the famous legible inscription on the top of the building: "A nation of poets, of artists, of heroes, of saints, of thinkers, of scientists, of navigators, of migrants".
With its rational and metaphysical architecture, the "Square Colosseum" has become the background or citation of many films, from Rome, Open City by Rossellini to Antonioni's The Eclipse, from Eight and a Half by Fellini to The belly of an Architect by Peter Greenaway.
Today, the building houses the headquarters of the Maison Fendi.
Information
Address
POINT (12.465219 41.836191)
Timetables
The building hosts the management and offices of Fendi
Condividi
Location
Palazzo della Civiltà Italiana, Quadrato della Concordia
41° 50' 10.2876" N, 12° 27' 54.7884" E
To find out about all accessibility services, visit the Rome accessible section.