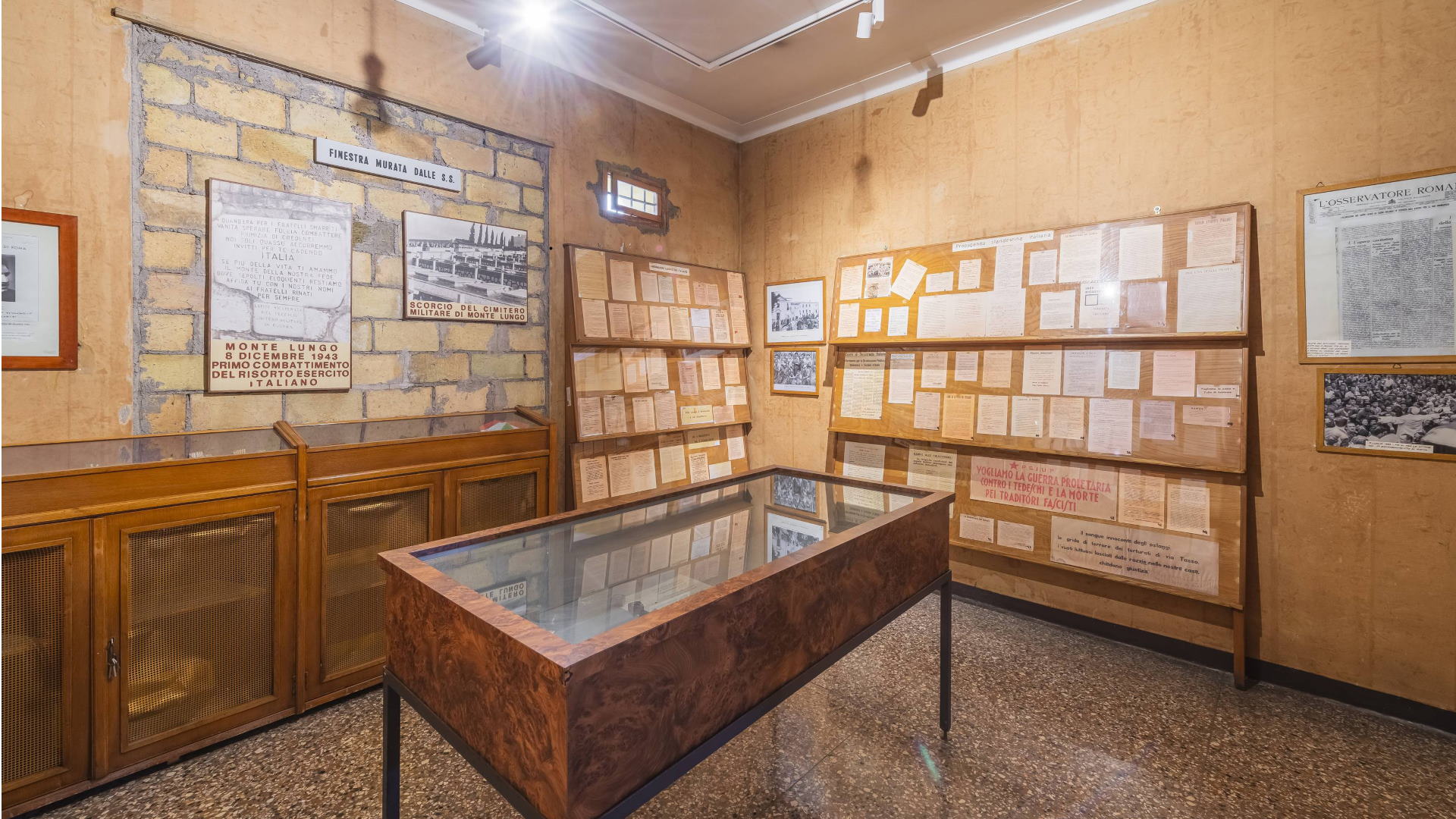 The Historical Museum of the Liberation of Rome is located in the building that had housed the Cultural Office of the German Embassy in Rome and after September 8 1943 had become the Headquarters of the SS commanded by H. Kappler and was used from January 1944 as a prison by the Gestapo. In this place many civilians and members of the Roman Resistance were imprisoned, questioned, and tortured. Some of the victims of the Fosse Ardeatine (Ardeatine Graves) were taken from this prison.
Therefore a place of memories, testified by the numerous messages scratched by the prisoners themselves on the walls of the cells, kept as they were. A hall is dedicated to the persecution of the Roman Jews from the fascist period to the Second World War. Photographic panels, documents from the archives, original cards related to the arrests are exhibited to testify thispage in history. Multimedia material and the audiovisual "Jews in Rome" realized by the Survivors of the Shoah Visual History Foundation of the director Steven Spielberg can also be viewed.
Information
Address
POINT (12.506031 41.889565)
Contacts
Email:
info@museodellaliberazione.it
Facebook:
www.facebook.com/museoliberazione
Web site:
www.museoliberazione.it
Condividi
Location
Museo Storico della Liberazione di Via Tasso, Via Tasso, 145
41° 53' 22.434" N, 12° 30' 21.7116" E
To find out about all accessibility services, visit the Rome accessible section.