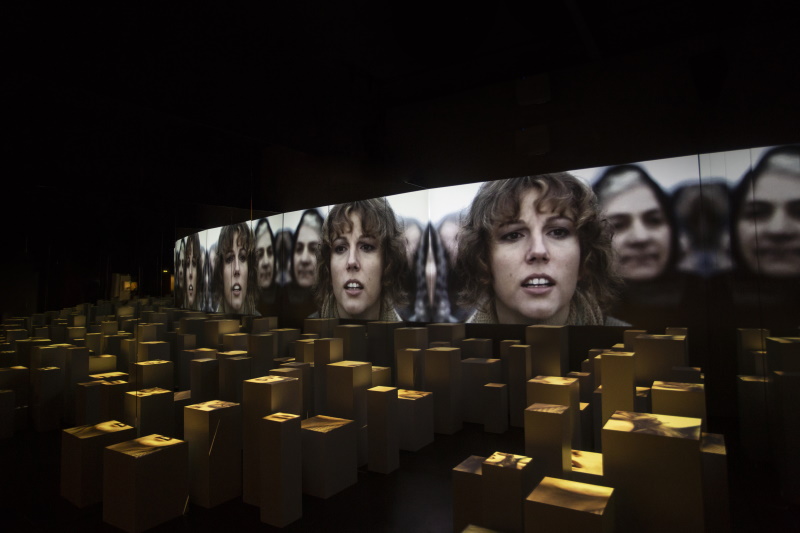 Opened at the end of 2019 in the Cinecittà Studios, inside a building from the 1930s used as a laboratory for development and printing and storage of films, the MIAC - Museo Italiano dell'Audiovisivo e del Cinema is a multimedia, interactive and immersive museum dedicated to the art of motion pictures, to tell its story and evolution between the 20th and 21st centuries, from the origins of cinema to the arrival of television and new digital technologies.
Unforgettable characters and masterpieces, dreams, hopes and visions that have fueled our past and present collective imagination liven up thanks to hundreds of films and videos (from the funds of the Istituto Luce, Teche Rai and partner archives), but also documents, photographs, interviews, signature tunes, backstage scenes and graphics: an immense heritage spanning 120 years made even more engaging by interactive installations, video art and transmedia languages.
The MIAC has 12 main rooms, each exploring a theme, from the relationship with power to the beauty of landscapes, from the role of language to soundtracks. Visitors are welcomed by a wall of over thirty meters with the Timeline, an animated graffiti that help us discover founding dates and events of the audiovisual sector in Italy. The legendary Interactive Table, the original 40-meter-long reel used for transporting and processing films, today makes the thoughts written by visitors travel on luminous screens. The exhibition route includes the Actors and Actresses room, with a mosaic of sequences and close-ups of famous stars enclosed in three spectacular frames made up of 100 light bulbs, the History room and lastly the Kaleidoscope, an entirely mirrored room offering no dimensional reference points, where luminous trails dialogue with a video column in the center.
Financed by the Ministry for Cultural Heritage and Activities and created by Istituto Luce-Cinecittà in partnership with Rai Teche and CSC - Centro Sperimentale di Cinematografia, in collaboration with Cineteca di Bologna, AAMOD, Museo Nazionale del Cinema di Torino, Fondazione Cineteca Italiana, Cineteca del Friuli, Mediaset, with the patronage of SIAE, the museum is intended as a multifunctional project, able to grow and change over time, also hosting temporary exhibitions, installations, projections, meetings.
Information
Timetables
Museums and cultural sites are subject at the COVID containment measures
For the opening times and guidelines please check the official website http://museomiac.it/
Contacts
Email:
visit@cinecittaluce.it
Online purchase:
https://bit.ly/30NTpOl
Web site:
http://museomiac.it
Condividi
Location
MIAC - Museo Italiano dell'Audiovisivo e del Cinema, Via Tuscolana, 1055
To find out about all accessibility services, visit the Rome accessible section.