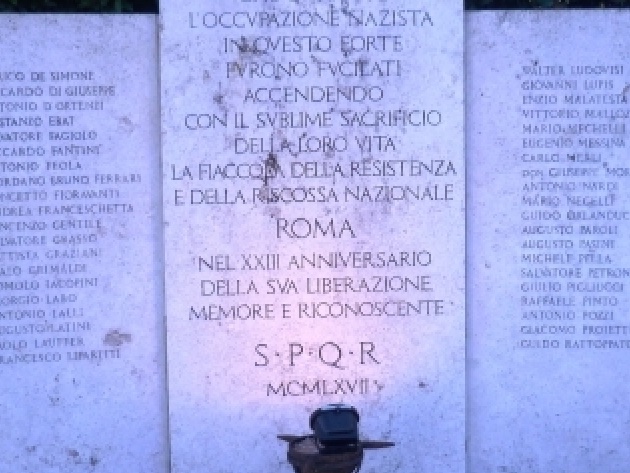 Built between 1877 and 1883 on an area of ​​about eleven hectares, and today within the Valle dei Casali Nature Reserve between the Via Aurelia and the Via Portuense, Forte Bravetta is one of the 15 forts built in what was once the first suburb of Rome.
Designed as an artillery post in defense of the capital in the Gianicolense suburb at the beginning of the twentieth century, it was subsequently transformed into a barracks and military depot.
Already used during the Fascist regime as a place of execution of death sentences, it is sadly famous because, with the German military occupation of the city (1943 - 1944), numerous partisans and soldiers were executed here. It thus became a symbol of Roman resistance  and the values ​​of the defense of freedom . A monument at the entrance recalls the names of 77 patriots, six of whom were shot on June 3, 1944, a few hours after the arrival of the Allies.
After the war and until a few years ago, Forte Bravetta was used by the Army as an ammunition depot. Decommissioned by the military, it passed to the competence of the public domain and, since 2009, it has been owned by the Municipality of Rome which has assigned this place of collective memory.
The area reopened to the public in 2011 as the Martyrs' Park.
Information
Address
POINT (12.423151611014 41.868187405927)
Timetables
Aperto dalla mattina al tramonto
Condividi
Location
Parco dei Martiri di Forte Bravetta, Via Bravetta, 741
41° 52' 5.4732" N, 12° 25' 23.3472" E
To find out about all accessibility services, visit the Rome accessible section.