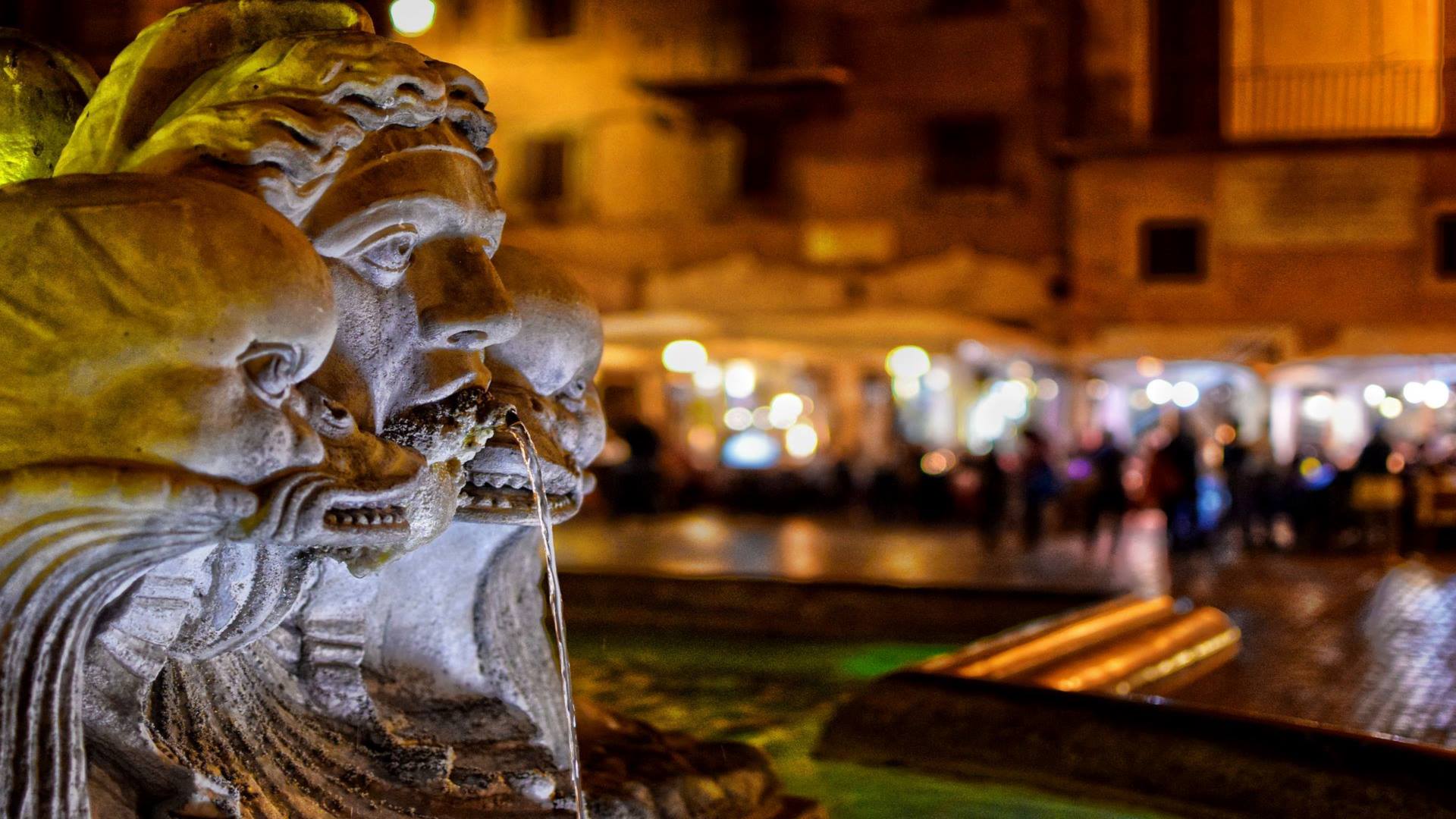 The fountain of the Moro (Moor) is fed by the Acqua Vergine and situated on the Southern side of Piazza Navona, in front of Palazzo Pamphilj.
The portasanta marble basin built by Giacomo della Porta in 1575, under Gregory XIII Boncompagni (1572-1585), was decorated with groups of tritons, dragons and masks built by16th-century artists (Egidio della Riviera, Taddeo Landini, Simone Moschini, and Giacobbe Silla Longhi) and designed by Giacomo della Porta himself, replaced in 1874 with copies by Luigi Amici.
Innocent X Pamphilj (1644-1655) commissioned the renovation of the 16th-century fountain to Gian Lorenzo Bernini, who built a basin that followed the design of the previous one. A statue sculpted by Giannantonio Mari and designed by Bernini was placed at the centre in 1655. It represents a moor holding a dauphin's tail in his hands and with the dauphin's head coming out from between the leg's of the statue and pouring water.
The Moro was preferred to a group called "della lumaca" (of the snail), consisting of two dauphins that supported a sea-shell. The latter design did not meet the approval of Olimpia Maidalchini, the sister in law of Innocent X, and was placed in Villa Pamphilj, where it still is today.
Giuseppe Gioacchino Belli dedicated one of his first sonnets Er Moro de Piazza Navona to this beautiful fountain.
Information
Address
POINT (12.472799 41.899237)
Condividi
Location
Fontana del Moro, Piazza Navona
41° 53' 57.2532" N, 12° 28' 22.0764" E
To find out about all accessibility services, visit the Rome accessible section.