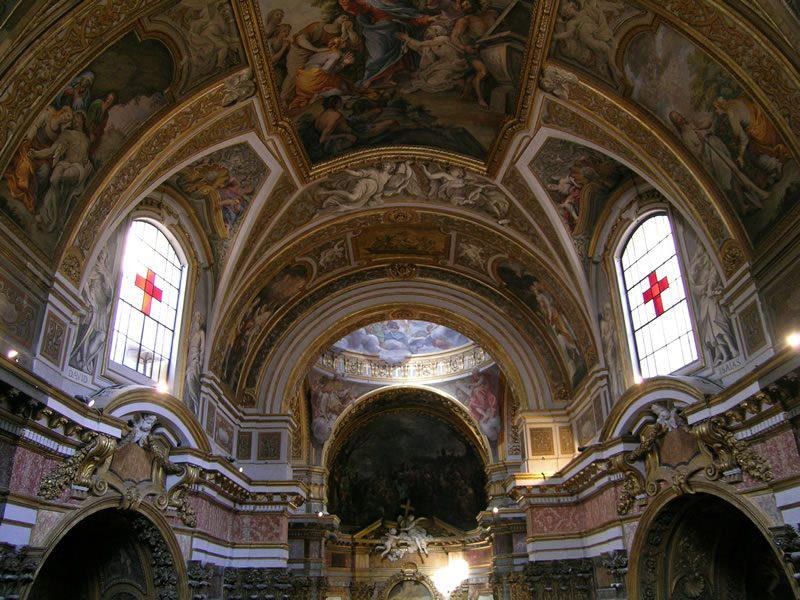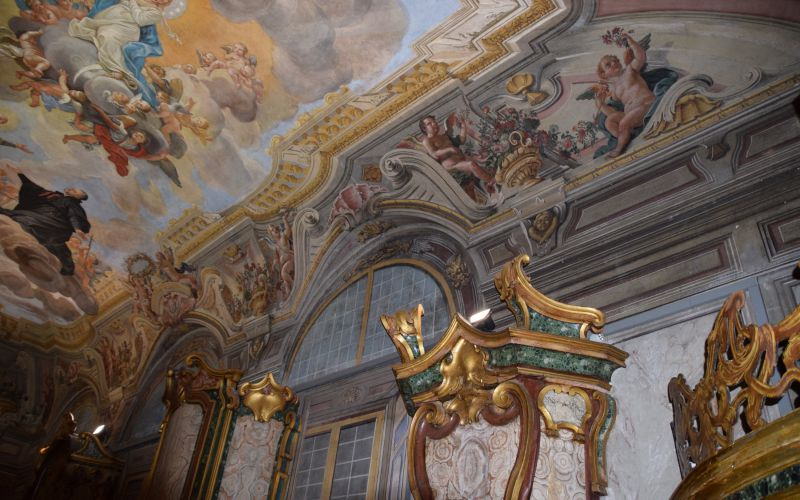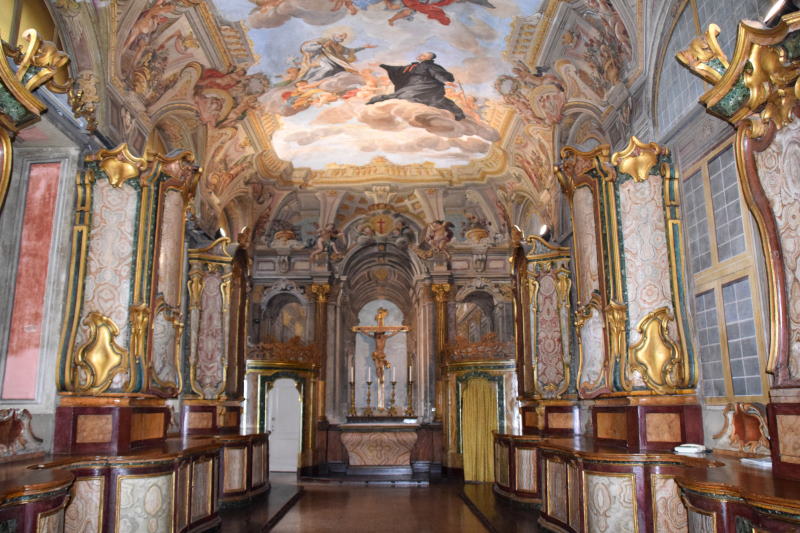 A tiny church a few steps from the Pantheon, named after Mary Magdalene and built on a 14th-chapel: Santa Maria Maddalena, the regional church for expatriates from the Abruzzo region, was entrusted in 1586 to St. Camillus de Lellis as the seat for the order he established. In the first half of the 16th century, the Camillians decided to expand the square by demolishing the properties across the street and to rebuild the church: the works lasted for almost a century, with the construction of the dome and vault by Carlo Fontana in 1673, and with the completion of the façade of Giuseppe Sardi in 1735.
The façade is a splendid example of Rococo style, unusual for Roman religious buildings. Curved and entirely decorated with stuccos, with the statues depicting St. Camillus De Lellis and St. Philip Neri in the lower part, St. Mary Magdalen and St. Martha in the upper part, it attracted however sneering comments from contemporaries who were unable to evaluate its grace and its originality and the detailing was referred to as "icing sugar" by some. 
The interior consists of a single elliptical nave with chapels on the sides, a transept and a deep apse that integrate perfectly with the later Rococo decorations. On the counter-façade there is a an extraordinary 18th-century organ loft involving gilded wooden carving and allegorical statues in white stucco. The beatiful sacristy is a unique example of the Roman Barocchetto style made between 1738 and 1741, with wooden wardrobes and presses painted to resemble marble. The ceiling vault was frescoed by Girolamo Pesce. 
The church is also known for a miracle linked to a polychrome 15th-century wooden statue of Mary Magdalene: during the disastrous flood of the Tiber on 24 December 1598, the statue was seen moving floating from a side chapel to the main altar, where it stopped. Until the late 19th century, moreover, on the occasion of the anniversary of the death of St. Camillus, Romans gathered here to receive a special blessed water, containing a small amount of dust from the tomb of the saint, a remedy for all ills or difficulties. 
 
Informazioni
Indirizzo
POINT (12.47664 41.900097)
Orari
Monday-Friday: 7:00 am - 12:00 pm and  5:00 pm - 8:00 pm ;
Saturday: 9:30 am - 12:00 pm and  5:00 pm - 8:00 pm;
Sunday and Holidays: 9:00 am - 12:30 pm and 5:00 pm - 8:00 pm.
Visitors are not  allowed  during  Mass (religious services)
For services schedule please refer to:
Opening times are subject to change. Please call the Church.
The late Baroque Sacristy and cubiculum which houses the heart of Saint Camillus de Lellis can be visited in the Church.
Contatti
Email:
francidema@tiscali.it
Condividi
Location
Chiesa Santa Maria Maddalena in Campo Marzio, Piazza della Maddalena, 53
Piazza della Maddalena, 53
41° 54' 0.3492" N, 12° 28' 35.904" E