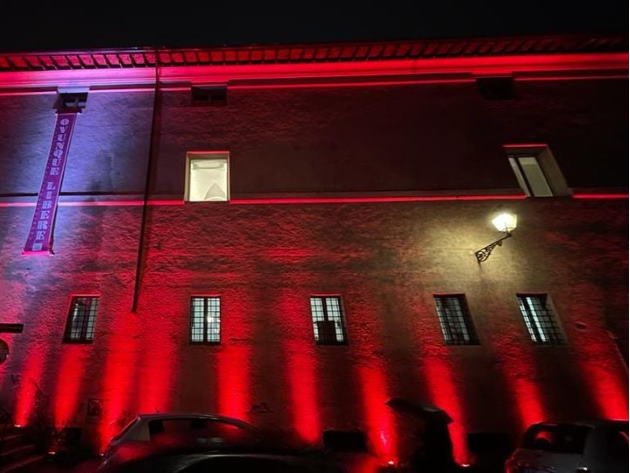 La Casa Internazionale delle Donne di Roma è situata nel complesso monumentale già denominato Buon Pastore (fin dal Seicento adibito a reclusorio femminile), destinato nel 1983 a finalità sociali, con particolare riguardo alla cittadinanza femminile.
Nel 1987 Il Movimento Femminista Romano, a seguito dello sfratto dalla Casa delle Donne di via del Governo Vecchio - Palazzo Nardini, occupa la parte seicentesca di via della Lungara 19, rivendicando la prevista destinazione e dando inizio a una lunga trattativa con il Comune per il restauro e la consegna dell'edificio all'associazionismo femminile.
Nel 1992, grazie al sostegno del Coordinamento donne elette del Comune di Roma. il Progetto Casa internazionale delle donne è elencato tra le opere di Roma Capitale e approvato dal Comune stesso. La Casa Internazionale delle Donne diventa organismo autonomo preposto a valorizzare la politica delle donne, offrire servizi e consulenze.
Information
Address
POINT (12.46608 41.894464)
Contacts
Email:
segreteria@casainternazionaledelledonne.org -
Facebook:
www.facebook.com/casaintdelledonneroma
Instagram:
www.instagram.com/casainternazionaledonne
Web site:
www.casainternazionaledelledonne.org
YouTube:
https://www.youtube.com/channel/UCtWtCIHAuwOl_NA7x3F4WuQ
Services
Archivio multimediale
Archivio storico
Attività culturali
Biblioteca
Caffetteria
Conferenze
Incontri con autore
Proiezioni film
Punto di ristoro
Ristorante
Sala espositiva
Condividi
Location
Casa Internazionale delle Donne, Via della Lungara, 19
41° 53' 40.0704" N, 12° 27' 57.888" E
To find out about all accessibility services, visit the Rome accessible section.