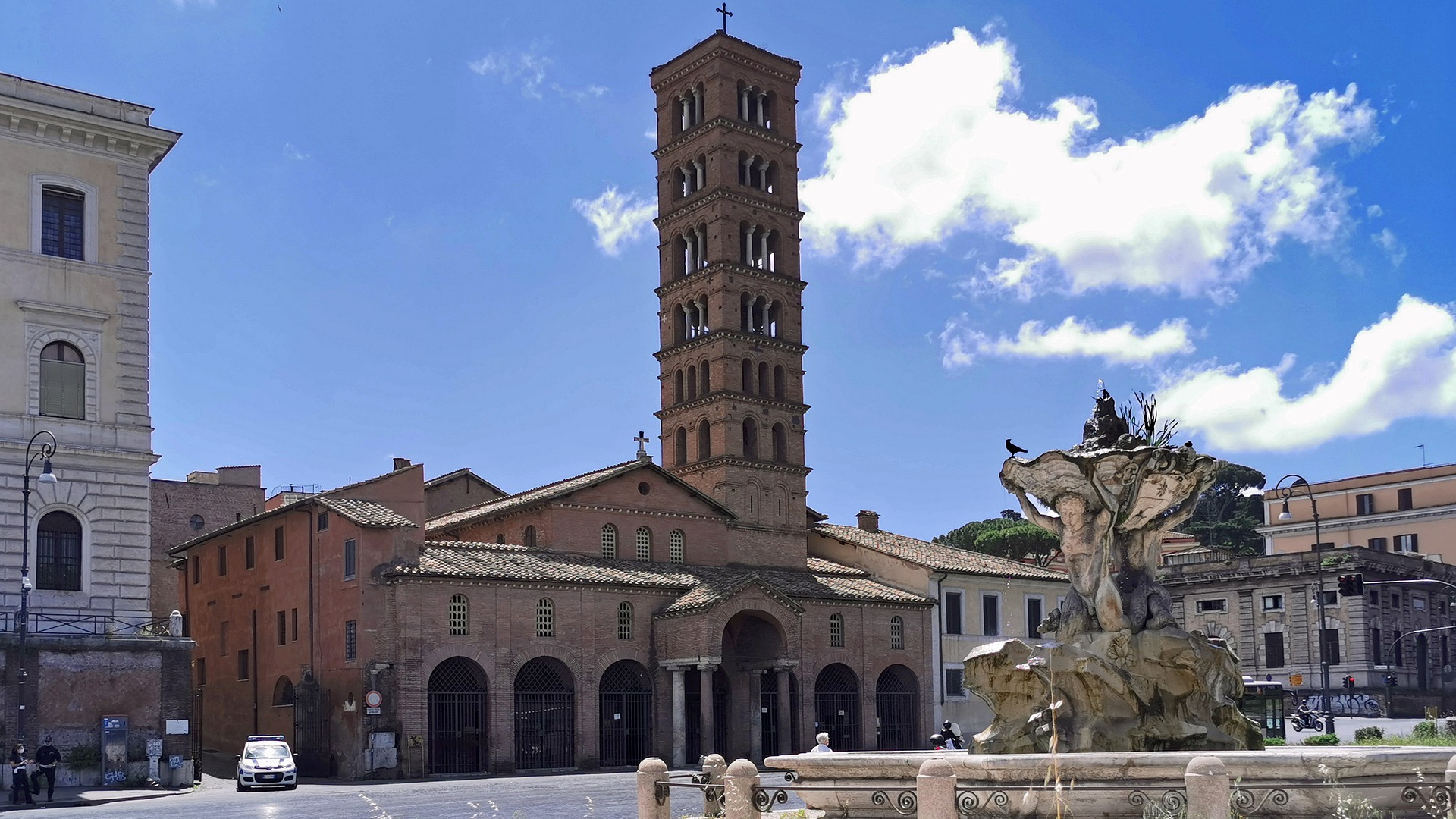 The first news relating to Santa Maria in Cosmedin dates back to the 6th century AD. when it was known with the name of Sancta Maria in Schola Graeca and with the title of diaconia.
It was enlarged in 782 by Pope Adrian I, on the ancient Ara Maxima of Hercules, recognizable in the large nucleus of the tuff of the Aniene, which still partially exists in the rear half of the church and inside which is the crypt.
In the 12th century, the church assumed its current form due to the damages inflicted by the invasion of Roberto il Guiscardo. The porch and the 34,20 meters high elegant Romanesque bell tower, with seven floors of mullioned windows, with a bell dating back to 1289, are the work of Alfano Camerario, a powerful administrator of the papal assets.
Restored and modified several times over the centuries, the building has an evocative and severe interior. Rescued in its original forms of the 8th century, it has three naves divided by four pillars and eighteen ancient columns surmounted by 18 Corinthian capitals, 11 of which are from Roman times.
Worthy of note is the Cosmatesque floor, some fragments of the ancient frescoes dating back to the 8th and 9th centuries depicting Christ and Saints, the Schola Cantorum, built under Callisto II, surrounded by plutei and columns with precious marble coverings, and the Gothic-Florentine style, the work of Deodato (1294), third son of Cosma the Younger.
The porch, an addition from the 12th century, houses the famous Bocca della Verità, probably an ancient hatch, famous for the well-known belief that the mouth could bite the hand of those who did not tell the truth.
Santa Maria in Cosmedin owes its name to the famous and ancient monastery of Constantinople, the "Kosmidìon," to which the Greek national corporation entrusted the church. Also, for this reason, the surrounding area was called Schola Graeca and Ripa Graeca, this bank of the Tiber.
You may also be interested in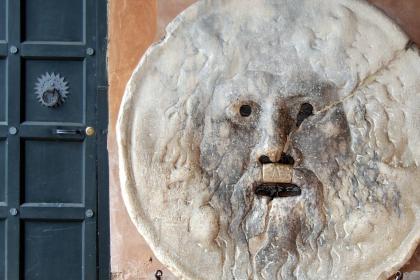 Condividi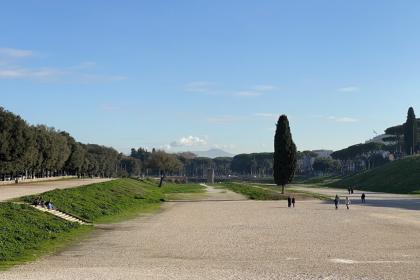 Condividi
The Temple of Hercules Victor
Condividi
Information
Address
POINT (12.481389 41.888722)
Timetables
For the timetable of the masses and visiting conditions, please consult the contacts
Contacts
Email:
press@cosmedin.org - rettore@cosmedin.org
Facebook:
www.facebook.com/SantaMariaInCosmedin
Web site:
https://cosmedin.org/contact-us/
Condividi
Location
Basilica di Santa Maria in Cosmedin, Piazza della Bocca della Verità, 18
Piazza della Bocca della Verità, 18
41° 53' 19.3992" N, 12° 28' 53.0004" E
To find out about all accessibility services, visit the Rome accessible section.