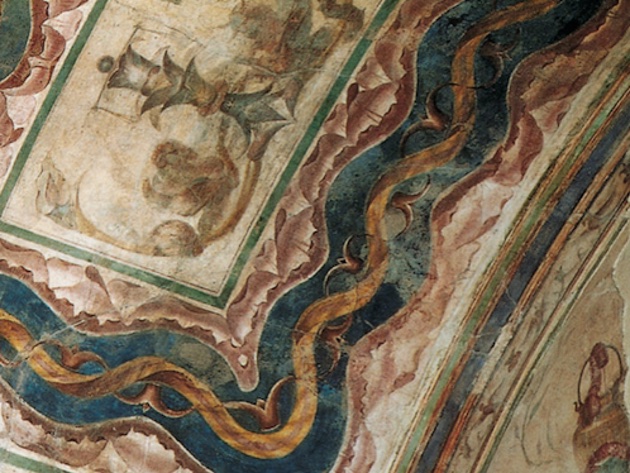 The Aula Isiaca is an underground room of Augustus' house found under the basilica of the Domus Flavia on the Palatine hill.
The room, discovered in the early twentieth century, is characterized by many frescoes from the first century BC. representing lotus flowers, snakes, ritual vases and garlands of roses, which recall Egypt and the goddess Isis.
Adjoining to the Aula Isiaca is the Loggia Mattei, a room frescoed by the workshop of the architect and painter Baldassarre Peruzzi, part of a villa built in the sixteenth century, then owned by the Mattei family. Of particular interest are the frescoes on the vault with mythological-themed panels such as the Wedding of Hercules and Hebe and Venus between Cupid and the Muses.
The frescoes on the walls with scenes from the myth of Venus and Adonis, on the other hand, were detached in the 19th century and transferred to the Hermitage Museum in St. Petersburg, where can be still find today.
Photo credits: Colosseum Archaeological Park official site
Information
Contacts
Telephone:
06 39967700 Coopculture (tutti i giorni dalle 10.00 alle 15.00)
Web site:
https://parcocolosseo.it/mirabilia/laula-isiaca-con-la-loggia-mattei
Web site:
https://parcocolosseo.it/s-u-p-e-r/
Condividi
To find out about all accessibility services, visit the Rome accessible section.