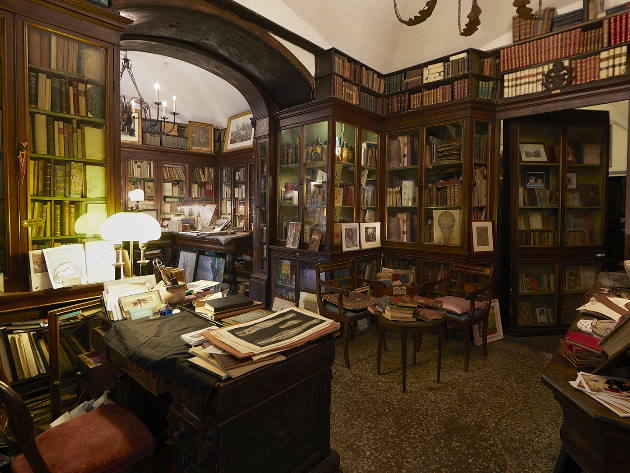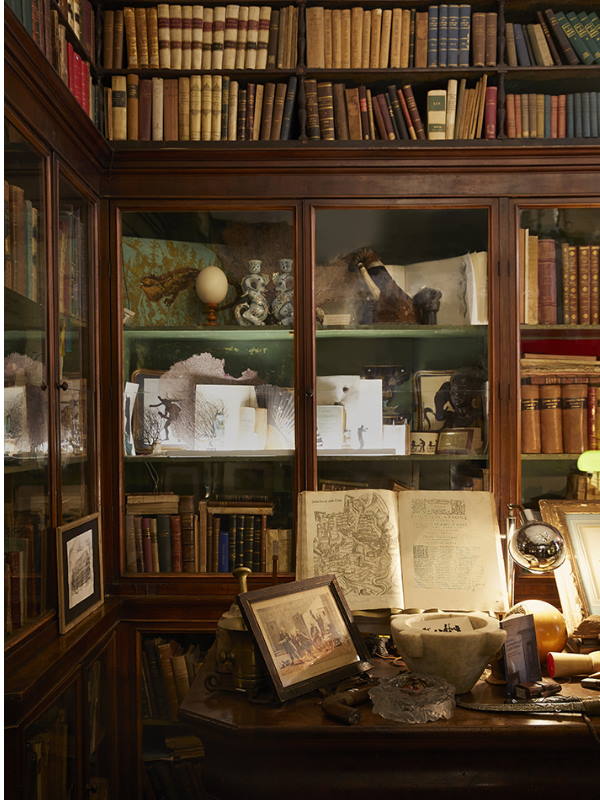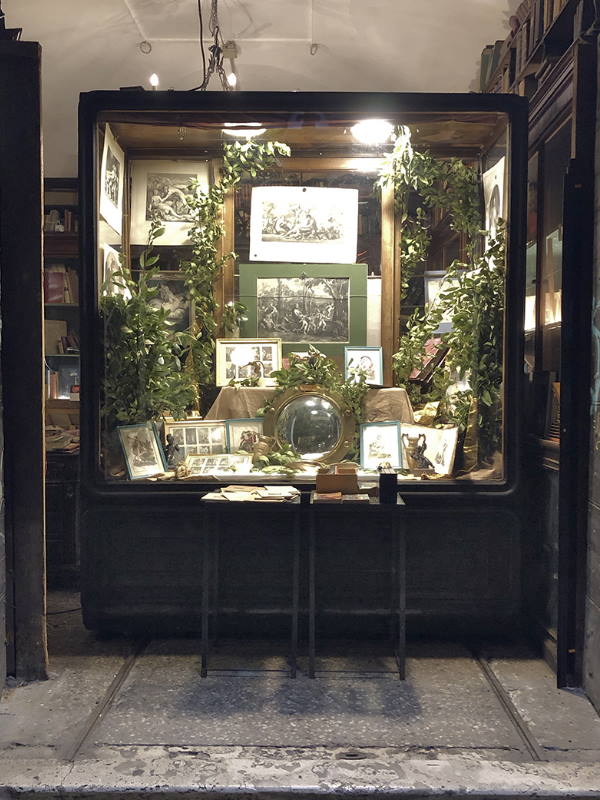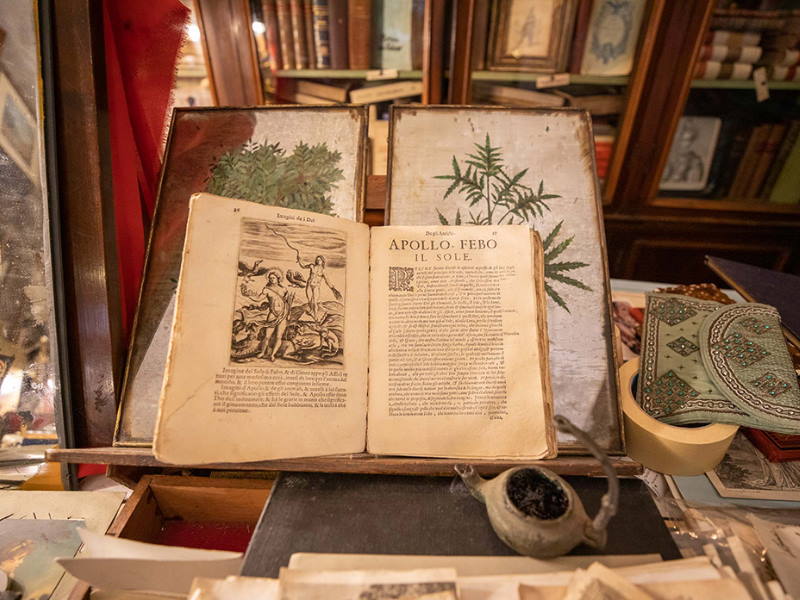 One of the oldest antiquarian bookstores of the capital, founded in 1909, operated over time by three generations of booksellers. It is a true collectors' paradise in the heart of Rome, behind Piazza Navona, where you can find art objects, antiques and prints.
The rooms - once occupied by an ecclesiastic dressmaker and trimmings store dating back to 1830 - are refined and carefully curated. The décor is essentially the same since the early XIXth century: original wood panelling and blown glass bookcases keep works about medicine, botany, literature, Roman history, rare first editions of religion, science and art books. On the bookstore counters are scientific objects, memorabilia, carefully chosen artwork and decorative pieces from past times and faraway places.  
Among the features of this wunderkammer stand out the showcases - equipped with an original mechanism that allows them to move back by sliding on special rails - and a door that leads to secret rooms.
The Antica Libreria Cascianelli has welcomed collectors, bibliophiles, humanism lovers, wonderers and celebrities, such as Onassis, Greta Garbo, the Baron of Westbury, Leonardo Sciascia and Pope John XXIII.
Since 2014, the artistic directors and antique dealers Valentina La Rocca, Alessandro Lancia and Alfio Mazza manage the store. Since 2019, the prestigious bookshop has been part of the Gucci Places, "a lineup of special locations that hold a cultural connection to Gucci, revealing extraordinary beauty and spellbinding stories."
Information
Timetables
For opening and closing times and access arrangements, please contact the shop directly
Contacts
Email:
libreriacascianelli@gmail.com
Facebook:
www.facebook.com/AnticaLibreriaCascianelli
Instagram:
www.instagram.com/libreriacascianelli
Mobile phone:
348 863 0220 Valentina La Rocca
Mobile phone:
333 946 7027 Alfio Mazza
Condividi
Location
Antica Libreria Cascianelli , Largo Febo, 14-16
41° 54' 0.504" N, 12° 28' 20.64" E
To find out about all accessibility services, visit the Rome accessible section.