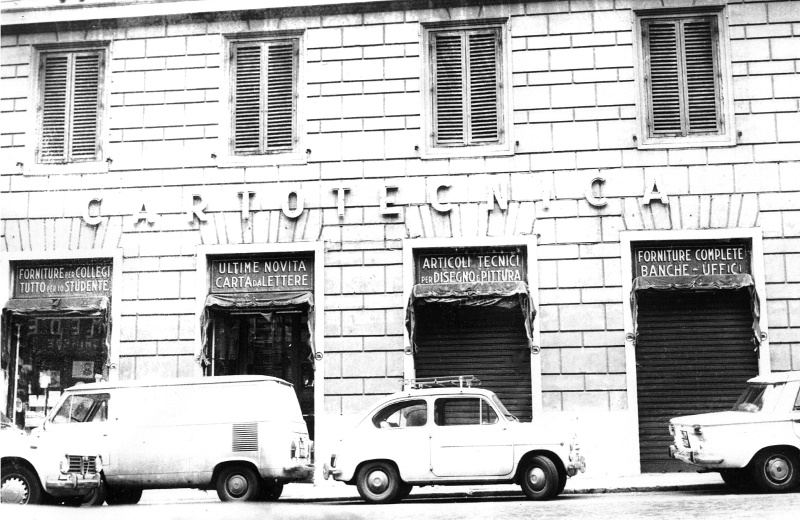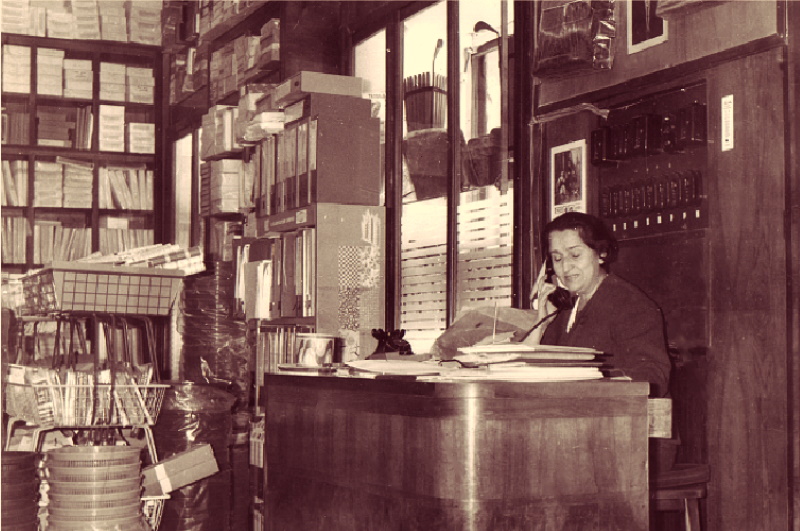 Passion and tradition in an atmosphere suspended in time
Located between the Pantheon and Piazza Navona, Antica Cartotecnica is a one-of-a-kind shop-museum. Here, you can admire and buy stationery products of prestigious brands but also collectibles such as vintage pens, notebooks, pencils, nibs, bakelite objects, and old globes.
Crossing its threshold means getting lost among shelves full of history, beauty, rarities, unique pieces, and an indispensable destination for lovers of beautiful writing. This shop has also served famous customers such as Eduardo de Filippo, who bought inkwells and nibs to compose his well-known comedies, and Renato Rascel, who especially loved fountain pens and precious writing paper.
In the back room, a small workshop, the owner repairs pens of any type and time.
Alessandro Billi, the owner of the business, tells us about his passion born when, as a child, he spent his afternoons playing in the store's warehouse.
"Antica Cartotecnica was born in 1930, thanks to my grandmother Elisa Berti who began as a clerk of a stationery warehouse. It supplied entities, ministries, and schools in Rome with office supplies, paper, and cardboard of all types, pens, pencils, and inks.
During the years of the Second World War, Mr. Fornari, who owned it, was forced to take refuge in the United States to escape the Nazi-fascist persecutions against the Jews and sold the business to my grandmother and two other employees. They managed to buy it thanks to a loan granted to them by a bank.
In the Fifties, my grandmother kept only a part of the shop for herself, continuing the retail and wholesale activity, joined by my uncle and my mother, and specializing in writing products.
I took over in the Nineties, and since then, I carry on the family tradition, focusing mainly on collectibles, fountain pens, and period stationery.
The store premises keep the atmosphere of the past unchanged. The counter still has the imperfections and cuts of when it was used as a work table, but in my opinion, this lived-in air only adds charm to it. Even the furnishings are the original ones in Italian walnut. I think this contributes to giving the environment a particular appeal, much loved by the Romans and tourists who stop here for purchase or simply to take a photo.
People come here in search of niche and selected items but also to breathe a unique air in the world, that of history and tradition, of the walk through the characteristic alleys. I could also have moved to an easy to reach area, but I remain rooted in my small square because for me, this is the real Rome, the Rome of the past.
However, I tried to keep up with the times, adding more contemporary items to the list of products for sale; lately, I'm opening an e-commerce section on the store website.
I also created a line of products under the Antica Cartotecnica brand, including notebooks made like vintage ones and leather goods executed exclusively by expert Italian craftsmen, and I organize calligraphy courses for those who have the desire to learn to write as it was once.
The items on sale are accompanied by my personal collections of vintage pens, nibs, inks, and pencils, that allow each customer to admire the writing tools used since the 1920s. Some have long since been discontinued and unobtainable.
I do not want to sound nostalgic, but the old objects were created with extreme attention to detail, even when it was a simple box of nibs. And the ink bottles? There was no one like the other. Today, everything is mostly mass-produced.
I only sell selected, refined pieces, which I also exchange with collectors. I am saying "I sell" - but I have to admit that sometimes I just cannot separate myself from a particular article because I am too fond of it. In a nutshell, I would say I am a "merchant-collector" who keeps some pieces jealously, to keep track of their history. I know, I'm a little atypical…".
Information
Address
POINT (12.47582 41.898333)
Timetables
For opening and closing times, please contact directly the shop.
Contacts
Email:
clienti@anticacartotecnica.it
Facebook:
www.facebook.com/anticacartotecnicaroma
Web site:
www.anticacartotecnica.it
Condividi
Location
Antica Cartotecnica, Piazza Dei Caprettari, 61
Piazza Dei Caprettari, 61
41° 53' 53.9988" N, 12° 28' 32.952" E
To find out about all accessibility services, visit the Rome accessible section.