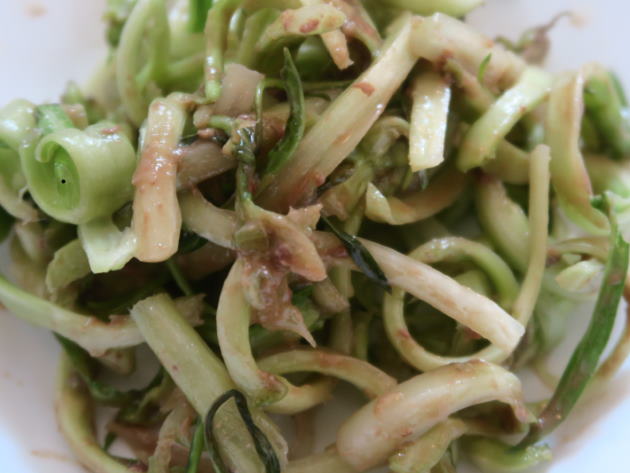 The recipes of the Roman and Roman-Jewish tradition
Have you ever wondered why the best dishes of Roman cuisine have the same ingredients that alternate in such a way that practically only one component changes from one recipe to another? There is a simple reason: it is a poor cuisine, which collected the little people had available and created from 2 or 3 simple ingredients making them available to all dishes so to have an intense and reassuring flavor.
Main course
The basic ingredients were (and are) cheek lard, tomato, black pepper, pecorino cheese, eggs ... and the first courses that come out are still today among the best known of traditional Roman cuisine.
We are talking about amatriciana (tomato, cheek lard, pecorino cheese and black pepper), cacio e pepe (pecorino cheese and black pepper), gricia (cheek lard, pecorino cheese and black pepper) and carbonara (cheek lard, pecorino cheese, black pepper and eggs).
Continuing to talk about main courses (or single dishes, depending on your appetite), we add pasta with pajata sauce (originally the intestine of the calf that still fed only with milk, not cleaned of its contents ... today emptied before being cooked!) Or with the tail sauce, the tripe "alla romana", covered with pecorino cheese, and the tomatoes stuffed with rice with baked potatoes, a simple and tasty summer dish.
There are also two currents of thought: there are those who say that pasta must be short, preferably rigatoni, and there are those who prefer it long, especially bucatini or tonnarelli.
Of all these dishes there is a Kosher version, ie Jewish, which involves the use of dried meat (veal, goose or other animal) instead of pork and without the use of pecorino cheese or, in some cases, with cheeses of vegetable origin. In fact, in Jewish cuisine the use of pork is prohibited as well as the association of meat and cheese in the same meal, according to the dictates of the Old Testament.
The appetizer
If you want to start the meal by whetting your appetite with something really tasty, Roman cuisine has a series of really interesting appetizers: zucchini flowers, stuffed with mozzarella and anchovies and then fried; cod fillet, also battered and fried; a nice artichoke "alla romana or alla giudia", according to the proper season; a piece of white focaccia, accompanied by mortadella or ham and figs and perhaps a slice of "pecorino romano".
Second courses
Are you still hungry? Among the second courses of the Roman-Jewish tradition, two dishes dominate: the lamb "alla scottadito", so called because it must be served hot and eaten strictly with the hands, and the "coda alla vaccinara", a cut of meat now somewhat fallen into disuse but which, if cooked well, is really succulent and tender.
To accompany the meat, the typical cuisine offers a chicory salad, chicory sprouts cut into fillets and seasoned with anchovies, or sautéed chicory.
The desserts
It is undeniable, in all restaurants now the Roman dessert par excellence is tiramisu: even if it is probably not a recipe born in Rome, you will find it really everywhere and in a thousand variations. However, if you want to end the meal with something truly characteristic, I suggest you to try the crumbled (puff pastry that is crumbled, as the name suggests, and served with custard and various toppings) or, even better, the tart with ricotta and sour cherries jam!
Enjoy your meal!
Mondovagando wrote for us