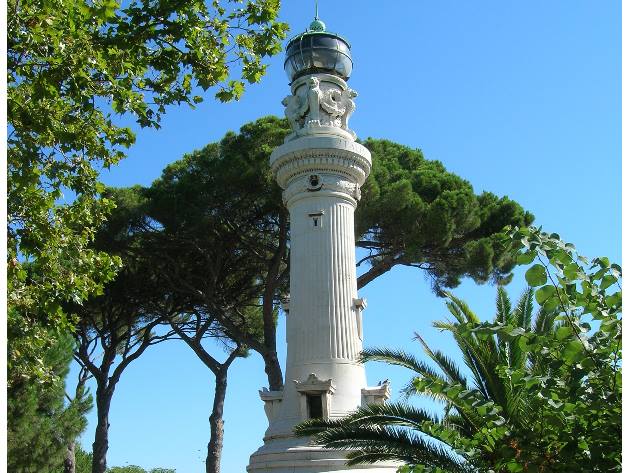 The Janiculum Hill is one of the most beautiful panoramic points of the city and a surprising place: from the wonderful Tempietto del Bramante to the monuments to Giuseppe and Anita Garibaldi; from the amazing Fontanone dell'Acqua Paola to the cannon that shoots at noon. One of the most fascinating facts is certainly the Lighthouse of the Italians in Argentina.
Realized in 1911 by the architect Manfredo Manfredi, it is not a reference point for navigation but a work of great symbolic value: positioned where the battles for the defence of the Roman Republic in 1849 took place, it was donated to the city by the community of Italians in Buenos Aires, as a testimony of their bond with the homeland of origin, on the occasion of the 50th anniversary of the Italian Unification and to celebrate Rome as the capital.
In neoclassical style and entirely in white Botticino stone, the work is 20 meters high and has a circular base with a 10 meters diameter. A capital bears the dedication "A Roma Capitale gli italiani d'Argentina. MCMXI" (The Italians in Argentina to Roma Capitale. MCMXI), and is surmounted by a circular altar decorated with four volutes with lion heads, joined by festoons. A large glass lantern, reachable by a spiral staircase, is placed above the whole. During national holidays and special occasions, it lights up suggestively the night with green, white and red lights, the symbols of the Italian tricolour. This extraordinary event gave origin to the funny Roman expression "you look like the Janiculum lighthouse", used for an eccentric person with an extravagant outfit.
A characteristic past habit is related to the Lighthouse balcony, facing the Regina Coeli prison in the nearby Trastevere District: the prisoners' family used to send word of mouth or messages to their loved ones, shouting in a loud voice. It was a prohibited practice, tolerated by law enforcement only for important and urgent communications, such as births or deaths.
Photo Sovrintendenza Capitolina ai Beni Culturali Official Website