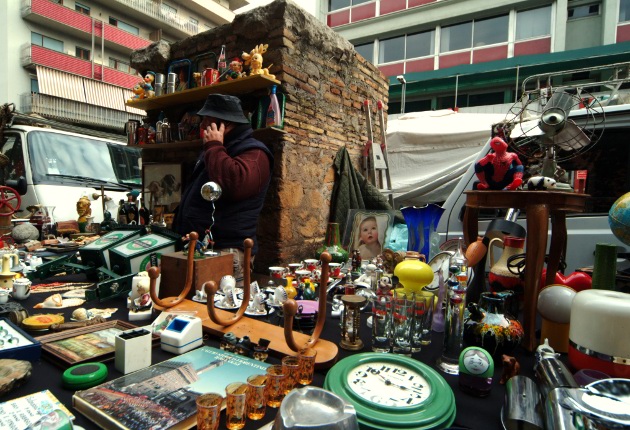 Rome has a great tradition of craftsmanship and is a destination for antiques and unique collectibles enthusiasts. The quaint markets feature creations by ceramists and mosaicists, design and modern antiques, curios, and vintage objects and clothing
Porta Portese
Address: Viale di Trastevere
Rome's historic market in the Trastevere district. Every Sunday morning, you can find almost anything among the market's stands: furniture items, vintage clothing, spare parts, antiques, paintings, books, leather goods.
Borghetto Flaminio
Address: Piazza della Marina 32I
In the Flaminio neighborhood, every Sunday, antique and vintage enthusiasts can browse the open-air stalls displaying all sorts of items, from vinyl records to china, Hermés scarves to drawings by Toulouse-Lautrec and Renoir. Clothes, furniture, objects, trinkets and small works of art and furniture accessories.
Monti Market
Address: Via Leonina 46
Every Saturday and Sunday (except in July and August) young creatives, artisans from around the world, vintage vendors and designers display their unique and original creations. An urban market dedicated to those looking for shopping outside the ordinary.
Via Sannio Market
Address: Via Sannio
On the street of the same name, a large outdoor clothing market in the San Giovanni neighborhood, open Monday through Saturday, until 4:30 p.m. Leather goods, bags, knitwear, jeans, jackets, military clothing and furnishings, rap and hip hop street wear.